Today, website owners face a tough challenge. Now more than ever users demand sites that are engaging, intuitive, and Interactive.
In addition to that, you may be competing with websites that have been designed using top dollar resources.
And it isn't just about appearances. The idea is to create the best possible user experience that compels users to engage. Ultimately, the goal is getting visitors to answer your call to action.
Fortunately, there are a plethora of plugins and themes to help you create professional, attractive websites that have the functionality you desire.
Now it's time to step things up, and really stand out. You can do that by adding interactive content to your WordPress site. There are some great reasons for doing just that. For example, interactive content receives 4-5 times the page views as static content. It can also lead to 2X conversions.
Keep reading to learn more about different forms of interactive content, and how they can boost engagement on your site.
User Ratings And Surveys
User ratings and surveys may be the simplest form of interactive content there is. When you consider the value of that input, that's a huge return on your investment.
Think about it when you enable a rating system, customers can give immediate feedback on your products, content you publish, and experiences interacting with your brand.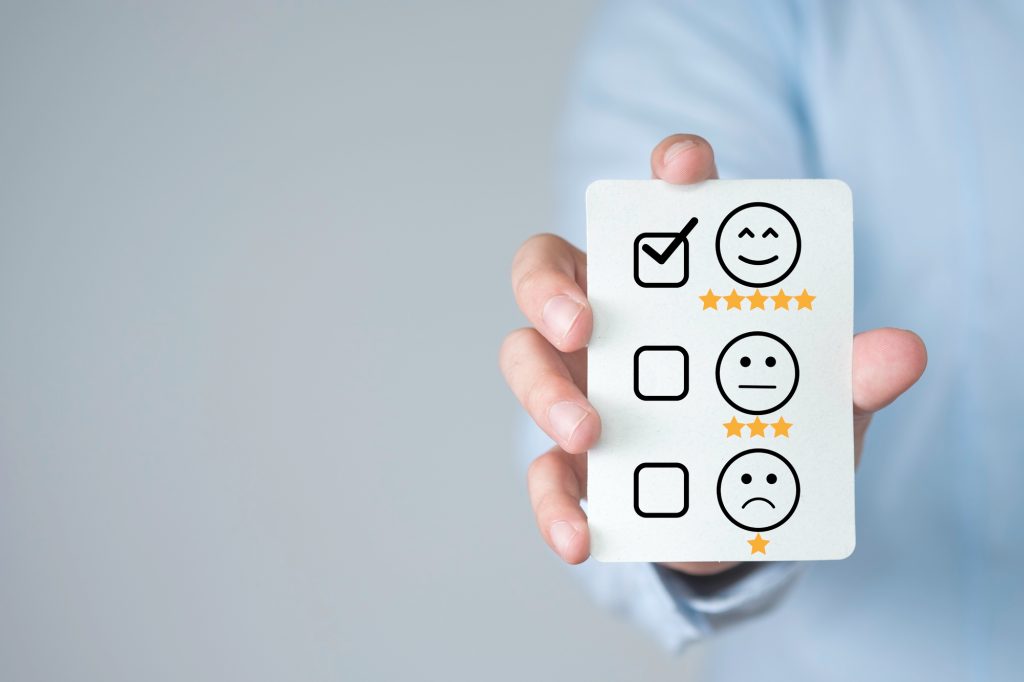 Ratings can come in the form of simple thumbs up or thumbs down, Stars, or a scoring system. There are several testimonial plugins available to meet your needs.
Once you determine the rating system you want and select the right plugin you can place that anywhere you want. Rating systems can be added to product pages, at the end of the checkout process, even in a popup that appears when users exit your website.
You can even add a Likert scale if you're interested in finding out people's opinions about products, services, and experiences on a predetermined scale.
Quizzes
Even though they can seem silly at times, quizzes are massively popular. Haven't we all clicked on quizzes we find on our Facebook feeds?
Websites like Buzzfeed have become popular largely because of the wide array of fun, engaging quizzes they offer.
Get someone to take a quiz on your site, and you've automatically earned that magical combination of engagement + time spent on the page.
The key is to make sure the quizzes you offer are fun, relevant, and easy to take. If you can do that, adding quizzes to your WP site can:
Boost engagement.
Improve SEO and SERP rankings.
Increase your subscriber list.
Allow you to collect important contact information.
Provide insights into customer needs and preferences.
However, if you are going to use quizzes to gather information or mandate subscriptions, you should use a light touch. If customers aren't getting a significant amount of value or entertainment out of a quiz, they will feel a bit manipulated if you try to force an email out of them.
If you ask for contact information or a subscription to reveal quiz results, write a compelling call to action that shows the value they will receive.
If you decide to implement quizzes that use a lot of images, you may need to take performance and space into consideration. You'll lose all the benefits of quizzes if your site grinds to a crawl trying to manage all those visuals.
Consider adding an image optimization as well as a content delivery network (CDN). This will help to make up for any performance hit your site suffers.
User Chat
Some websites are designed for relatively short periods of engagement. Visitors may come to browse products, and possibly make a purchase. Likewise, they may come to find a bit of information, then they go on with their day.
Other websites are designed for longer, more involved engagement. When visitors land on these sites, they may read articles, watch videos, or otherwise spend longer periods of time consuming the content you offer. If your website falls into the latter category, or you wish it did, consider adding a user chat plugin.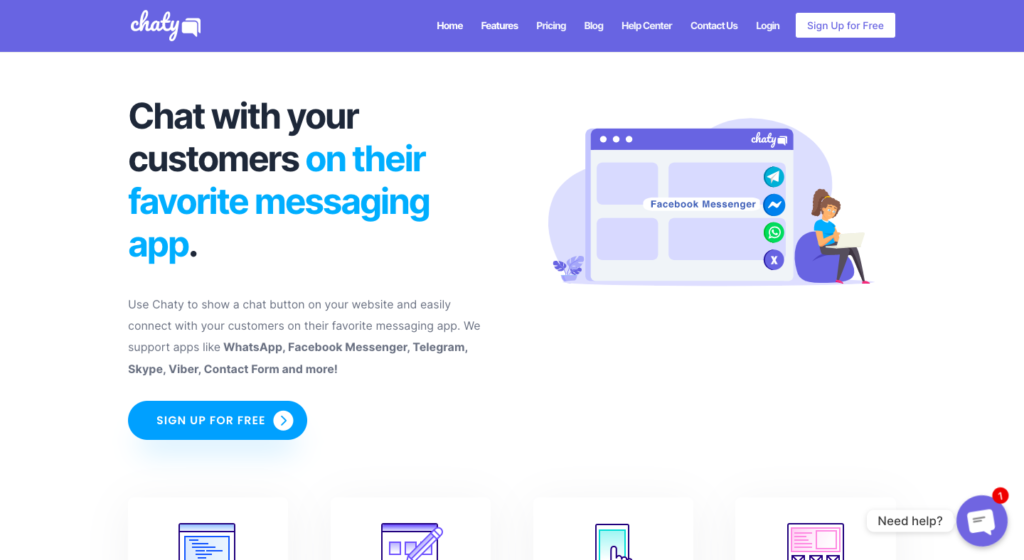 User chat is chatting for the purpose of allowing users to interact with one another. With the right functionality, they should be able to take part in public chats, receive message notifications, engage in private messaging, or use group chat. Many plugins even allow users to create group chat rooms.
Of course, once you add this option it is your responsibility to moderate these chats. Look for a plugin that gives you the ability to do that easily. It's also preferable to choose an option that allows you to customize the look of the chat environment.
Don't hesitate to use your chat plugin to provide enhanced customer service. You can use live chat to walk customers through problems they are having, or answer product-related questions.
Try creating dedicated chat rooms for various topics and products. This may encourage power users to engage more as they have an opportunity to share their knowledge.
Interactive Calendars
Today, customers tended to prefer self-service options. If you regularly book appointments, or schedule events consider adding an interactive calendar to your website. This will allow visitors to set appointments, view upcoming events, and make changes to the previous appointments.
As with most functionality you want to add to your website, there's a WordPress plugin that will help you create, customize, and publish a booking calendar on your site.
As you might expect, there are plugins to help you do this. It's fairly simple to set up a customized calendar that will work well with your existing site and has the functionality you need.
Here are some things to look for:
Mobile-friendly design
Time slot capability that can be customized according to your business hours.
Automatic email or text notifications.
Integration with WordPress database or Google Calendar.
Protection against the double booking.
The ability to decline bookings.
Built-in protection against spam or mass bookings from Bots.
User-Generated Content
User-generated content is a powerful engagement tool. People enjoy sharing images, stories, or simply their thoughts with others. Give them a place to do so, and you are sure to see positive engagement. This is a great way to increase interaction with your website and ensure that visitors return.
Frank Hamilton is a content marketing specialist at TrustMyPaper. He says, "There's another benefit to user-generated content. If you can get visitors to share images, stories, testimonials, or reviews about your products, you build credibility. That's because customers tend to rely on and trust the experiences of other consumers more than they do ads or sales pitches."
If this is something that would benefit your site, consider prioritizing the following features:
Built-in capability to review submissions prior to posting them.
Login and captcha for security purposes.
Email alerts when new posts are submitted.
A subscribe form with user contact information.
The ability to easily add tags and titles to new posts.
This is a great way to add new content to your site when you are too busy with their tasks. Keep in mind that each time you add new content, website crawlers will re-index your web page which can result in improved SEO.
Final Thoughts
If you'd like to add interactive content to your website, it's easy to get started. WordPress developers have built a range of plugins and tools that allow you to do this with ease.
Use some of the content types listed above to increase traffic and engagement. You might even see a boost in sales. This is a low effort, the high reward was to ensure your website remains competitive.
Author Bio: Donald Fomby is a freelance writer and editor who does a significant amount of content creation for Supreme Dissertations. He writes about a variety of topics but often specializes in marketing and website optimization. When he has spare time, he enjoys cooking for friends and family.