People are producing and sharing content all the time—on social media sites, chat and messaging apps, blogs, forums, email, and more. These days, companies are taking advantage of this unlimited supply of user-generated content and using it as a part of their digital marketing strategies. But why?
User-generated content gives the audience a genuine glimpse of businesses through the eyes of their consumers. Information in these YouTube videos, TikTok reels, Instagram stories, and other social media posts do not come from an internal knowledge base; instead, they come from real people who have the power to influence their friends, family, and followers with what they have to say.
According to a 2019 Stackla study, 79% of people admit that user-generated content highly impacts their purchasing decisions. This is a considerable gap compared to the 13% who lean more towards company-produced content and the 8% who rely on information from influencers.
Presented with this data, it is no wonder that UGC is becoming more and more prominent in today's digital platforms.
User-generated content: what is it, and how does it work?
User-generated content is any form of unpaid or unsponsored social posts that people share across various networks they are using.
When you see someone post a review about the newest gadget they purchased, that is UGC.
When your friends post a snapshot of their lovely meal at a local restaurant, that is UGC.
When a brand shares a tweet about someone attending an event they hosted, that is UGC.
Unlike publisher-generated content, which is explicitly created by a company for advertising purposes, UGC is organic and comes directly from people who have personal experiences and opinions about particular products or services.
What gives it power is its reach. Because it can be posted anywhere by anyone, a single UGC post's visibility, sharing, and resharing limits can go quite far.
The most prominent source for UGC are customers who share content as part of their normal social media behavior.
There are also brand loyalists eager to show their support and enthusiasm whenever possible. Your staff can provide UGC, too, by sharing their personal experiences and thoughts about your company.
In essence, the concept of user-generated content is simple. Consumers share original photos, videos, and texts, and you feature these assets on your website and social media channels.
It's a win-win situation for your marketing team and your consumers because you get to highlight your brand advocates and give them the recognition and appreciation they deserve while creating a more credible look for your brand at the same time.
Benefits of user-generated content
Now that it's clear what user-generated content is, let's take a look at some advantages of utilizing UGC in your digital marketing channels.
• Cost savings
One of the biggest perks of opting for user-generated content is that it is undoubtedly cheaper than producing in-house content. The reasons for utilizing professional photoshoots are clear, but they can be pretty expensive.
Fortunately, there's another option available that doesn't involve hiring an outside service provider: sourcing images from your social media supporters. As long as you get permission from the owners, you have a nearly limitless supply of resources at your fingertips.
• Authentic content
UGC brings to the table no kind of influencer marketing or traditional marketing can offer: authenticity.
Posts, photos, and videos from customers do not undergo the harsh, scrutinizing processes that your typical company materials go through before being published. By contrast, they can be rather amateur, rough, and vastly different in terms of quality, language, or overall aesthetics, but that is what makes them more down-to-earth.
They are what they are: precisely what consumers want to see.
• Brand awareness
Word-of-mouth has had a long-standing role in marketing, and thanks to advancements in technology and the internet, word-of-mouth's reach is farther than ever. Even a handful of people talking about your products online can significantly increase your brand awareness over time.
According to a 2015 Nielsen Company report, 66% of consumers trust opinions posted online. Creating an avenue for users to read what others have to say about your products/services can help build your trust and credibility as well as increase your conversion rates.
• Engagement
Because consumers look to UGC as part of their decision-making process, it makes sense that they are more likely to engage with similar materials on your website, online store, and social media pages. In fact, user-generated content drove 6.9x higher engagement than a brand-generated post.
• Content variety
An obvious but often overlooked advantage of user-generated content is its variety. Photo snaps of meals, tutorial videos about creating the perfect skincare routine, TikTok reels chronicling a concert experience—these and more are what's possible when you tap into the bottomless pool of UGC.
• Community building
A community is all about having interactions about shared interests. When you promote user-generated content on your channels, you signal that you are open to having real connections and conversations with your audience.
You can make them feel more heard and seen, allowing for more chances for them to interact with each other and with your brand more regularly.
• Sales
It has been shown that user-generated content boosts consumer confidence. The more they see positive reviews about your products, the more likely it is for them to make a purchase. By utilizing UGC, you can expect to gain new customers and brand advocates and increase your sales.
5 types of user-generated content you can use
There are many types of user-generated content, and each one can have a different impact on your business. It is critical to set goals and expectations to design a digital marketing campaign that works effectively.
Here are some examples of user-generated content that you can try:
1. Photos
On a daily basis, people from all over the world are taking and sharing a million photos on their personal social platforms. Many of them interact with brands, from travel agencies and hotels to restaurants and tech-focused companies.
Instagram is one of the most popular social platforms that are photography-heavy. A single search of a hashtag, a word, a phrase, or a tag can generate numerous posts, making it easy for brands to see relevant posts and regram them for their followers to see.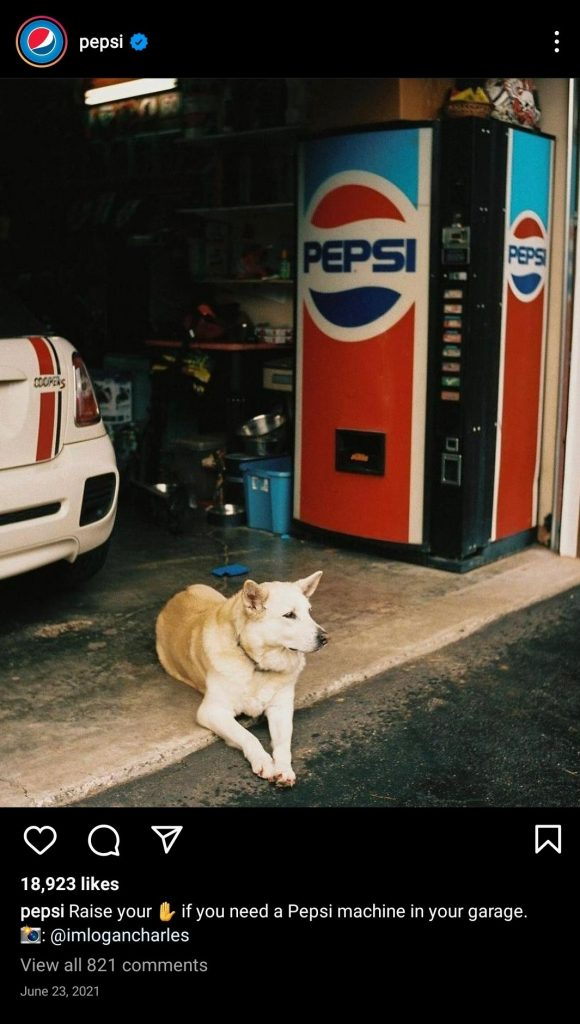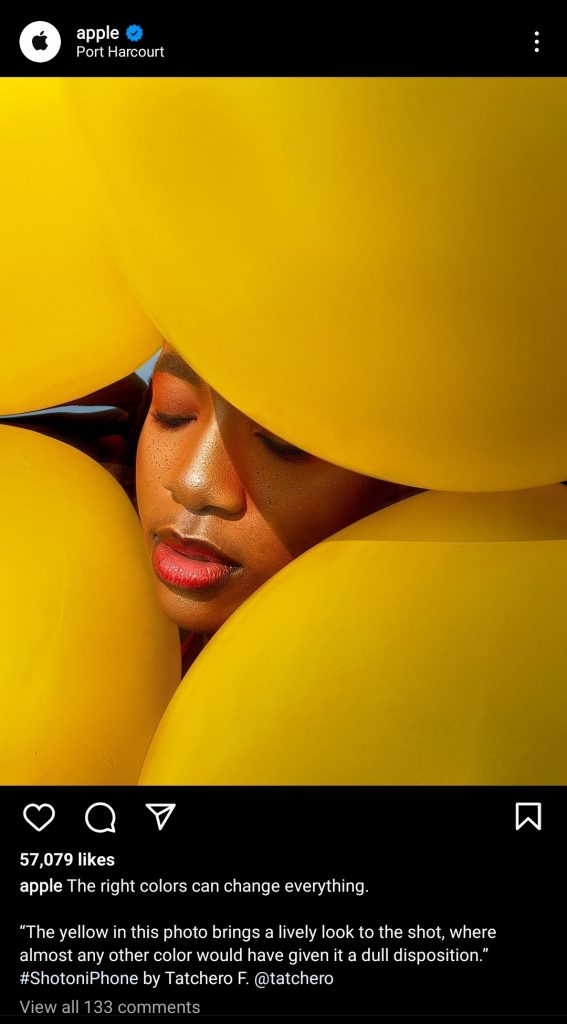 2. Youtube/TikTok/Facebook videos
You can take advantage of user-generated video content to visually tell stories and share customer experiences. One strategy is hosting contests that encourage users to send their clips with the possibility of receiving prizes and other perks in return.
You can also opt for duets on TikTok, showcasing submitted content on Facebook, featuring reviews and unboxing on YouTube, and more.
3. Testimonials and online reviews
One of the best ways to boost engagement on your social media platforms is by incorporating customer testimonials into your websites. Having a dedicated page or at least a section for reviews, coupled with customer photos (if possible), is an effective way to add visual flair to your design and improve your social proof.
4. Tweets
If your customers are tweeting about you, you can share them on your account for your followers to see. This way, you get to show what people are actually saying about your brand and your products, adding another layer of authenticity and relatability to your name.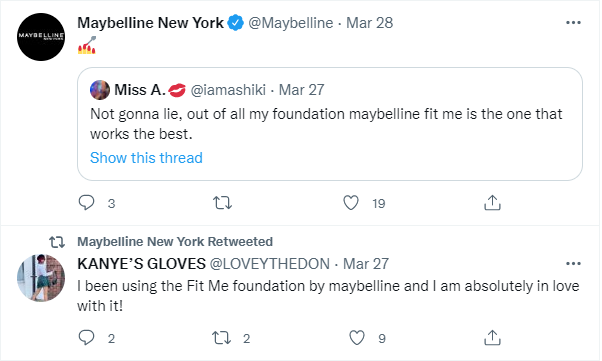 5. Blog posts
The power of blogging is undeniable. It generates new leads, and with each post being found via search engines and read by others on social media or other platforms, it also allows you to grow your customer base even further.
What can bring your blog page to the next level is to feature guest posts from your long-time consumers, success stories of your users, or even a BTS from your staff's perspective. All of these give your brand a human face that can reel in more people to pay attention to you.
Building an archive of user-generated content
According to Nielsen Expanded Verticals President Randall Beard, "Passionate brand advocates can be powerful allies to amplify your message, but you need to give them a reason to talk. Evolve the relationship from a one-way sales pitch to a two-way conversation."
With this in mind, here are some ways to encourage your audience to share their thoughts, photos, and videos with you:
• Design a social media contest.
A popular method of gathering UGC is to host contests or giveaways. The concept of having a chance to win prizes, discounts, or coupons—coupled with being featured on your official accounts—is enough of a driving force to get your users to send original content.
Case in point: in 2014, Starbucks launched their White Cup Contest, urging coffee lovers to decorate the iconic Starbucks cup in whichever art style they like, take a photo of it, and submit the design along with the hashtag #WhiteCupContest. Starbucks received almost 4,000 entries, and the winner had her design used on a limited-edition reusable cup.
• Launch a hashtag campaign.
When used correctly, hashtag campaigns can be an effective way to connect with target audiences, generate interest in a new product or service, drive traffic to your website, and boost sales.
A great example of this is Coca-Cola's #ShareACoke campaign. In 2011, Coca-Cola swapped its iconic brand tags with some of the most famous names in Australia. The titan beverage company then encouraged people to find these bottles and cans and tweet a photo with the #ShareACoke hashtag.
This campaign was so groundbreaking that after its success in Australia—having sold more than 250 million named bottles—it made its way around the world, in more than 70 countries.
• Reach out to your community.
The simplest method to spark conversation with your audience is to ask! Post a question on your social media channels—Facebook, Instagram, and Twitter would be best—and wait for the comments to flood in. You can also request users to leave reviews about your products/services or comments on your blog posts.
These replies can then be featured on your website. You can use them as inspiration for your future posts, too.
• Engage with your audience.
Regular engagement is vital for building a brand personality that your audience can relate to. Suddenly asking for favors and submissions might seem uncharacteristic if you don't often communicate or share very little content with your followers.
By establishing that your brand is eager to listen, offer support, and build connections, you can gain the trust of your audience and have them willingly share their content with you.
Conclusion
A successful e-commerce store means more than simply having a sleek website design, intelligent integrations, interactive chat apps, and automated processes. It also means having a well-planned digital marketing strategy, especially now that the landscape has never been more dynamic and competitive.
With consumer preference rapidly moving towards online resources for purchasing decisions, companies would be silly not to consider user-generated content when beefing up marketing plans moving forward. It is affordable, authentic, and engaging, making it a valuable tool for any business looking to reach its target audience.
Boasting a selection of plugins and apps, Premio is your right hand in building an online storefront that stands out from the competition. It can help organize your digital assets, set them up for display, and grow your website.
Learn more about Premio today to jumpstart your digital marketing efforts.
Author's Bio
Agatha Ciereena Garcia Avila is a content writer for RingCentral. She has a Bachelor's degree in Communication Arts and extensive experience writing about various industries. Her hobbies include reading, binging shows, and smothering her dogs with love and affection.