The bare necessities: The Ecommerce startup costs you can't avoid
Business in the last ten years has been moving further and further into being a virtual market.
Ecommerce is the business of buying and selling goods and services via the internet. It includes data, systems, and tools online.
In the following article, we'll cover 10 of the bare necessities required to set up an eCommerce store.
1. Domain name
A domain name is the name of your website, your URL. You need to purchase the rights to that domain name. Buying one is pretty straightforward. You only need to visit a domain name-selling site like Godaddy or Cheap Domains.
It's the first step you take when you're ready to begin a business (Most experts recommend purchasing a domain name with a .com. While there are other, usually local ones (co.uk for England and .ca for Canada, for example), most people still type .com into their browsers.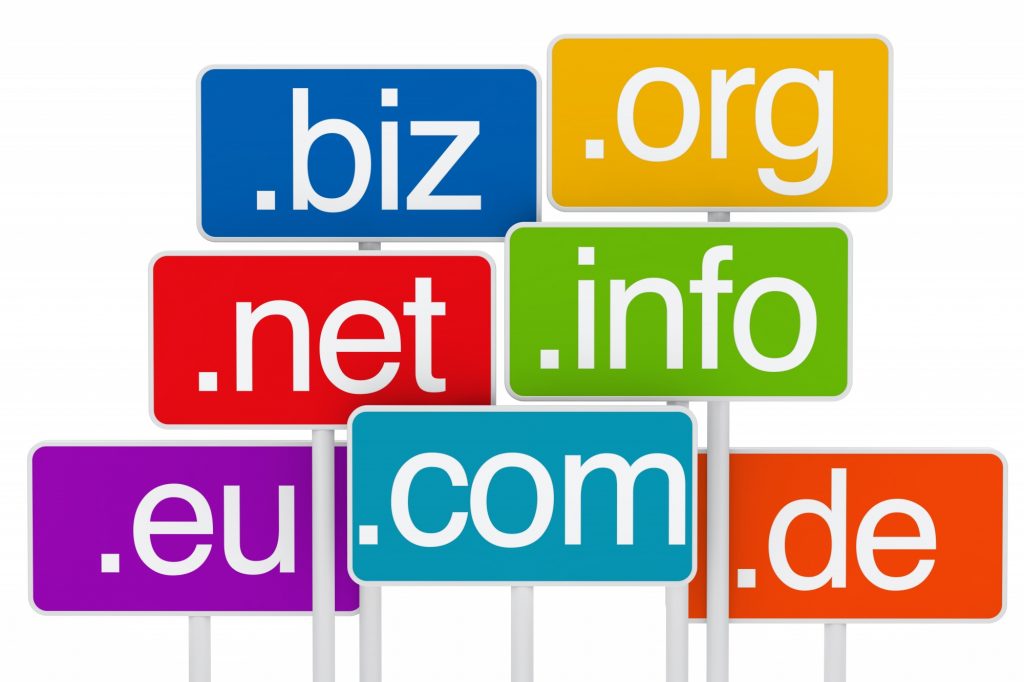 The difference between the two may look unimportant, but it can significantly impact your website traffic. Thankfully this usually will only cost you somewhere between $0.99 to $15
Once you've named your business, you need a logo and a web design.
Designing a memorable logo
In most cases, you'll need a graphic designer to help you design a logo. A logo needs to be simple. The simpler the logo, the more memorable it is. The design should be relevant to whatever you are trying to sell and unique. A combination of an image and a letter or a specific shape in a particular color can emphasize your business's goals.
You need to decide what your cool logo is trying to say. Is it a mascot logo like Pepsi? A Wordmark logo like Google? A letter mark (A series of letters designed in a particular fashion to add emphasis) like Nike or Nasa or a Pictorial mark like Apple?
Once you have those decisions down, it's a simple matter of going to a graphic designer. A good logo can cost $300-$1500.
Want to save money? The Turbologo logo maker is like an online logo designer, but you can make your own logo in minutes if the need arises. This app allows you to create your own brand identity easily because it's adaptable to any occasion or purpose. You need not be concerned about how much content you put into the design here! No matter what, there won't be any limits on what you may include inside the app.
Finding a Website Designer
Many systems that can help you build a website exist (Wix is one of the better-known examples). If you don't have an artist's eye, you can find a web designer to create a good web design for you. It will cost you between $100 and $3000. The design of a large agency website can sometimes run as high as $30,000. The more complex your website, the more expensive it will be.
2. Hosting
Once you have a website, you need it to be connected to the internet. Web hosting is like renting a Minecraft server or renting out a shop for your business, except a web hosting company stores your website.
This is important for several reasons. The first being that a web server is connected to the internet 24/7. If the website were hosted on your computer, it would only be accessible when your computer was connected to the internet. This ensures your server is hosted remotely in a climate-controlled environment and is designed for optimal performance (Most computers are not intended to be "hosts").
Paying for a hosting provider lets you rest easy, knowing that you don't have nearly as much to worry about when it comes to site upkeep. You're creating data backups that ensure that all of the information stored on your site will be kept safe, no matter what. Without regular data backups, you could lose valuable information about clients.
There are two kinds of hosting: Shared Hosting and Private Hosting (A dedicated server)
Shared means you share the server with others, while private means… well, it's your server.
Suppose you're a small business with fewer than 100,000 visits a month. In that case, a yearly subscription to a shared server should run you between $3.50-$40—Building and maintaining your server at an average of $200 a month.
Many of the larger eCommerce platforms offer their hosting service, which costs around $29 and is closer to the type of service you would get with a private server.
3. Inventory
There are two types of eCommerce company inventories.
One is non-physical, selling digital products, like software or software services.
With a service like Wellybox, a personal expense management firm, the "inventory" is the different levels of service you can subscribe to, whether you want to try the free experience or see the value in the "business" package. Inventory isn't a concern in these situations since all of the "product" is digital and therefore exists on the host site.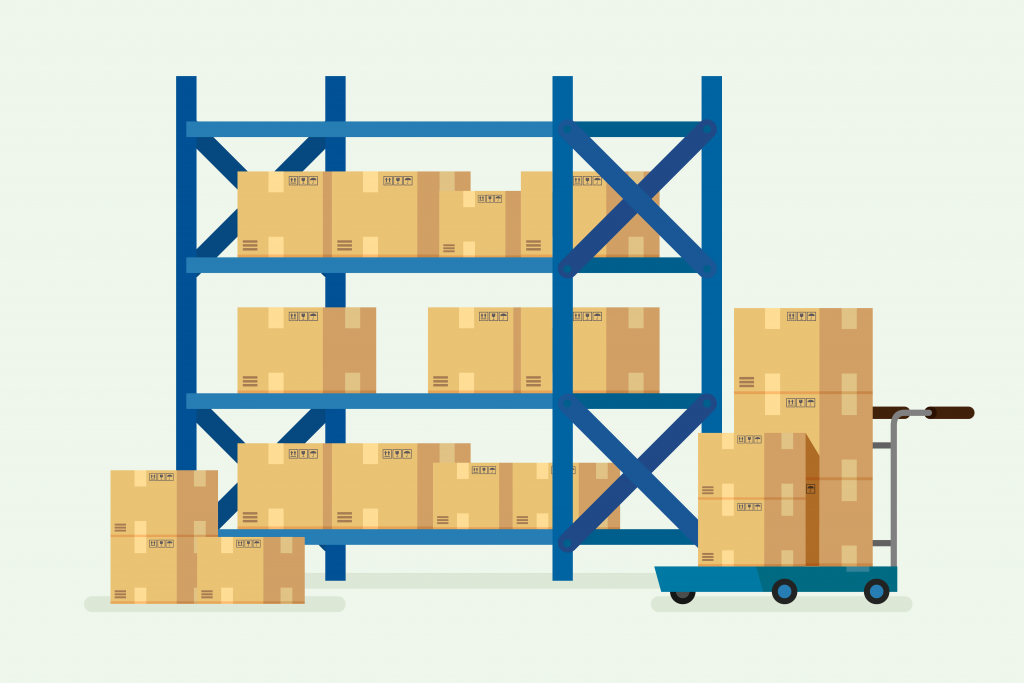 The second inventory type is physical, and with physical content, you run into complications. With a standard business model of retail, you have shipping and handling fees, warehousing fees, production costs, and other smaller issues like labeling and keeping stock. This model gives you far more control over branding, inventory management, and personalized packages.
To avoid the issues inherent in normal commercial sales, most online retailers prefer to rely on what is called the "dropship model". The model is simple, whenever a customer purchases something from your store or your custom merchandise store you forward the order to your supplier. Doing this allows you to avoid having to store, pack or physically handle the merchandise in any way. The supplier then ships the item to the buyer directly. For businesses looking to streamline their operations further, fulfillment services can provide an alternative solution. These services take care of warehousing, packing, and shipping, allowing you to focus on other aspects of your business.
The downsides to this model are the lessened control over branding, inventory management, and personalized packages.
You also run the danger of your supplier suddenly running out of stock, leaving you with a bunch of backorders and angry customers.
To protect yourself, it's recommended that you invest at least $100 when dealing with a local supplier. A local supplier will have faster delivery times, meaning you won't be stuck without products for very long if they run out. If your supplier is in another country, a $1000 investment is recommended.
There are occasionally issues with the packaging when ordering from a foreign country depending on the country's laws.
4. Payment processing
Whatever you sell and however you choose to go about doing it is up to you. There are a lot of creative ways to sell to people. Getting the customer to click "Purchase" is an endeavor in its own right.
The cost of payment processing comes after the person has decided to buy the product.
All monetary transactions have to go through a payment processor (Paypal, Shopify, Stripe, etc.). These services all take 2-3% of the transaction (some of these may charge an additional 30 cents per unit). While this is a small expenditure, not knowing to calculate it into your expenses could prove devastating. It affects costs which means you need to know to price your product right in order to make the necessary amounts of returns.
5. Liability insurance
Even if you aren't physically interacting with anyone, you still need liability insurance. At the very least, basic liability insurance will be snacking on your budget. The costs may vary depending on your line of work and location. It's helpful to have knowledge of commercial liability insurance. Registering as an LLC is one of the best ways to limit your liability. Nowadays, you can get this step done affordably by using online incorporation services.
6. Advertising
Nobody knows who you are or why they need you when you just start out. Advertising isn't just about helping clients find you. It's about helping the right clients find you. Reaching the right clients can be more challenging than you think and require quite a bit of an investment of time and money. (first, figure out "who" you're looking for as a client and then "how" you plan on drawing them in). The average cost of online advertising to have a cost per thousand impressions of $3-$10 and an average cost per click of $1-3.
7. Utilities and internet costs
Even when your business is home-based, utility and internet expenses are counted as part of your operating expenses.
8. Software costs
Depending on your service, you may need specific software like Grammarly, SEMrush, or Powerdirector, or project management software for your team collaboration. You might also need to invest in reliable distribution erp software for your eCommerce business to streamline and optimize your supply chain management processes. Most of these have a standard monthly fee. In some cases, you might even need custom software which will be expensive.
Website apps and plugins are a cost that is likely to come up if you choose to make your business work on mobile devices. If you don't know how to design a mobile application yourself, a professional business could cost upwards of $40,000.
9. Hardware costs
You have to connect to the internet through something. That means a PC, at the very least. Depending on the requirements, you may need to pour a little more money into it than the average laptop, so there are fewer performance laptops.
You do not want to constantly clear cache on the computer or deal with screen-related problems just because you were too cheap and purchased a lackluster device. You also have the usual office supplies costs of paper, ink cartridges, pens, and the like. A decent laptop costs between $600 and $700
10. Employees
Many eCommerce companies start with just one employee… one who also happens to be their own employer. In the case where you're working alone, employee costs can be kept pretty low. Once you start expanding your business, doing technical hiring, your costs grow accordingly.
Travel costs, salary, and liability insurance are basic, but others are likely to pop up.
Equipment such as phones, computers, printers, and whatever other devices an individual will need to complete their task.
And of course Coffee… lots of coffee.