Have you heard of the new agents functionality of the Chaty plug-in for WordPress?
If yes – keep on reading to get inspired with 7 interesting use cases; if not – you can find out more about it below. We hope you'll be inspired to enhance your Chaty widget with this smart addition.
But first – if you're new here – what exactly is Chaty?
If you're looking for a way to improve your customers' engagement and communication with you on your website, chances are that Chaty will be a great choice for your business. Chaty offers your website visitors an easy access to all the platforms that you are available on, improving your customers' experience and – for you as a business owner – increasing your chances of conversion and sale. The way it works, Chaty allows you to add multiple social and communication channels within a single widget so that your website visitors can choose the most convenient for them channel to reach you through. You can connect 20+ popular and widely used channels to Chaty such as phone, email, WhatsApp, Facebook Messenger, Instagram, Telegram, Twitter, TikTok, Slack, Skype, Vkontakt, Viber, SMS, LinkedIn, Google Maps, Line, WeChat, Snapchat, Waze, Poptin and a contact form or even add a custom channel.
And now back to the new agents functionality …
The newly introduced Chaty agents functionality – said otherwise – is a way to add multiple instances of the same channel to your widget, for example two WhatsApp numbers of two different agents to contact or two Google Maps channels for the two different locations of your business. You can add as many agents as you want to each channel in Chaty, apart from the custom link channels and the contact form. Currently, the feature is available to all paid users of Chaty and we're working hard on introducing this feature in the Chaty app for all platforms as well! Sign up for our newsletter to be among the first ones to learn when it goes live!
Find out more about how to set up agents in Chaty in our help article here and let's get right into the use cases!
#1. Use the Chaty agents on a multi-language website
Many business owners are trying to reach as large of an audience as possible, and this often means they're after a multi-lingual website in order to accommodate clients from all over the globe and make them feel more "welcome" by browsing in their own language. And while with Chaty you can create a different widget for different language pages, a great alternative would be to add agents to the channels in your Chaty widget, for example you can have WhatsApp support in English or WhatsApp support in Spanish. Again, you can add as many agents – and in this case, languages – as you want!
#2. Use agents for support in different regions of a country
Especially in big countries like the United States or India, often a single agent in a single location cannot accommodate the entire market and handle all inquiries. This is why it's a good idea to split your customer service in different regions that will allow customers to receive support faster and more adequately. For example, you can set up an agent for a different city, region or state – who will be able to handle the local case better than an agent who is further away.
#3. Use agents for business hours and off-hour support
Regardless of how many agents work for you, we're positive that there isn't a single person available 24/7. That's why you can benefit a lot from the Chaty agents functionality which will allow you to display different contact options for business hours and off-hours. Just ensure you add both the business hours and the off hours agents' details accordingly and ensure you clearly direct website visitors to the correct agent to reach out to based on the time of the day, for example – you can mention the business hours agent is available on weekdays between 9 am and 5 pm and the off hours one – at weekend or after 5 pm on weekdays.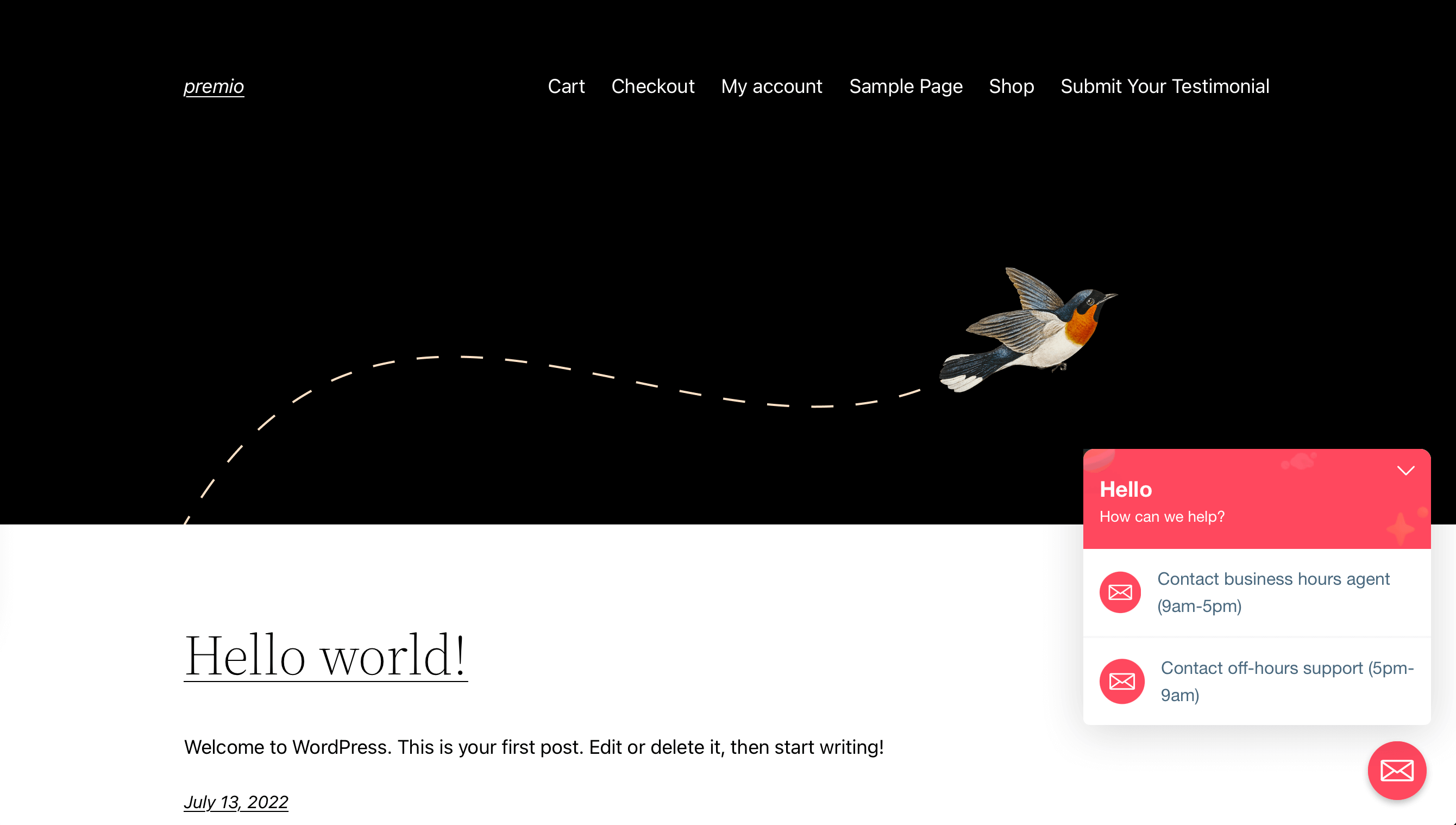 #4. Use agents to ease contact of different departments
You can also use the Chaty agents functionality to make it faster and clearer for your website visitors to contact different departments or branches in your company. This is one of the most frequent scenarios in our experience, where business owners are looking for a way to allow their website visitors to reach different parts of the company in an easy and understandable way. For example, you can add an agent for pre-sale questions and an agent for technical support.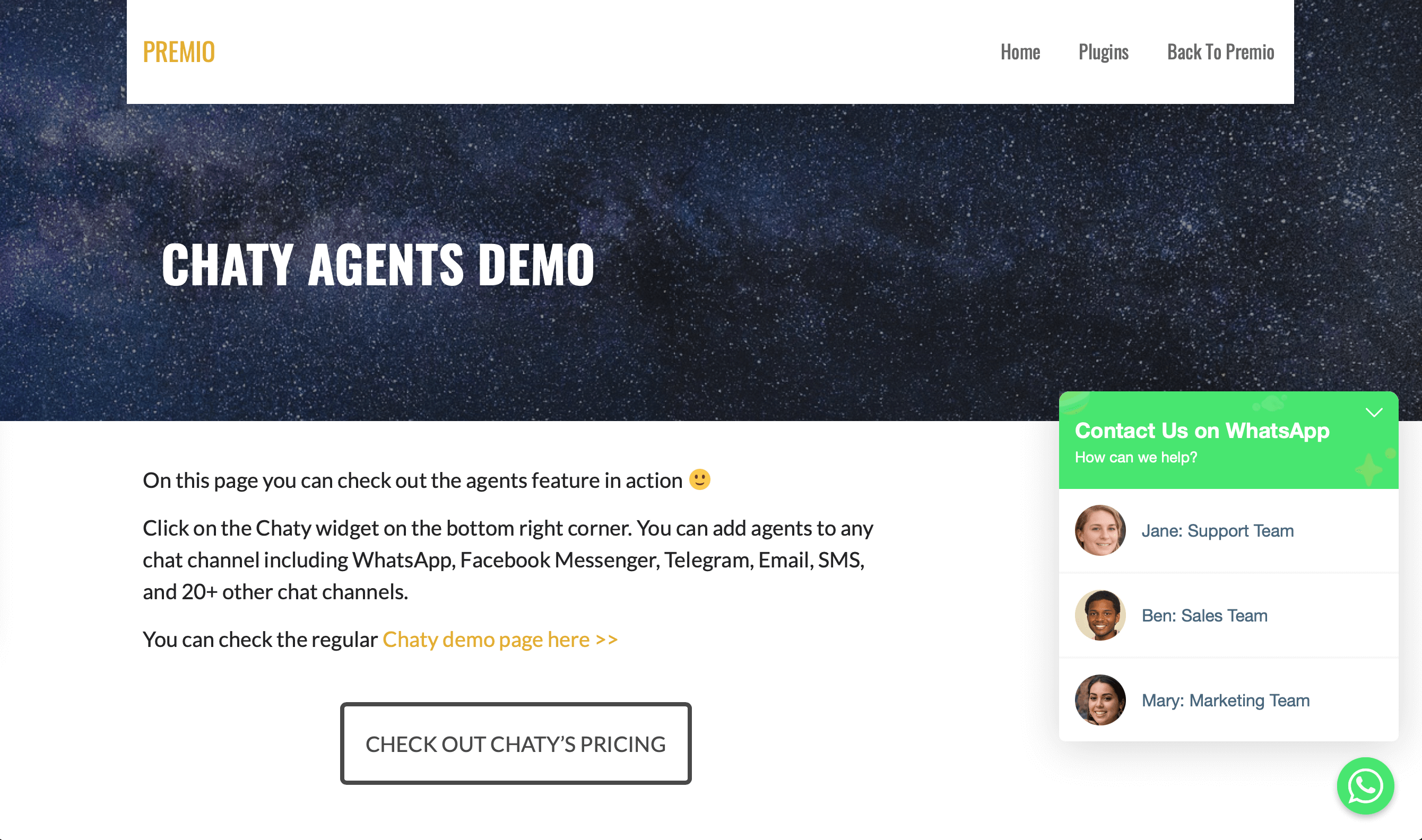 #5. Use agents to direct to different social media accounts
In a business or organisation, sometimes there is more than one account on a social media channel, for example, Instagram. So why add each of them as a single channel when you can add agents to that channel that, when clicked on, will reveal the different options so your website visitor can choose which account to see first? A very good example of this is the website of the British Royal family where the Instagram icon expands to allow you to select between three separate Instagram accounts to view, all related to the Royal family. Well, they aren't using Chaty – at least just yet – but you can achieve a similar result with our plug-in!
#6. Using Poptin? Add it to the Chaty agents!
When we say "agents", please don't take it quite literally. You can use the functionality to add any multiple instance of a channel you want – and Poptin makes no exception. Do you know what Poptin is? This is a powerful website popups and forms tool meant to engage your website visitors and convert them into customers. You can see their demo here. Using agents for your Poptin channel can be useful if you have more than one Poptin popup and you are wondering what the best way to show the popups is. For example, you may use Poptin for a newsletter signup form and a discount announcement popup. Head to Chaty, add Poptin to your channels and add the details of each of your Poptin popups with a good, descriptive title, such as "Sign up to our newsletter" and "New here? Get a discount code!" to prompt your website visitors to action.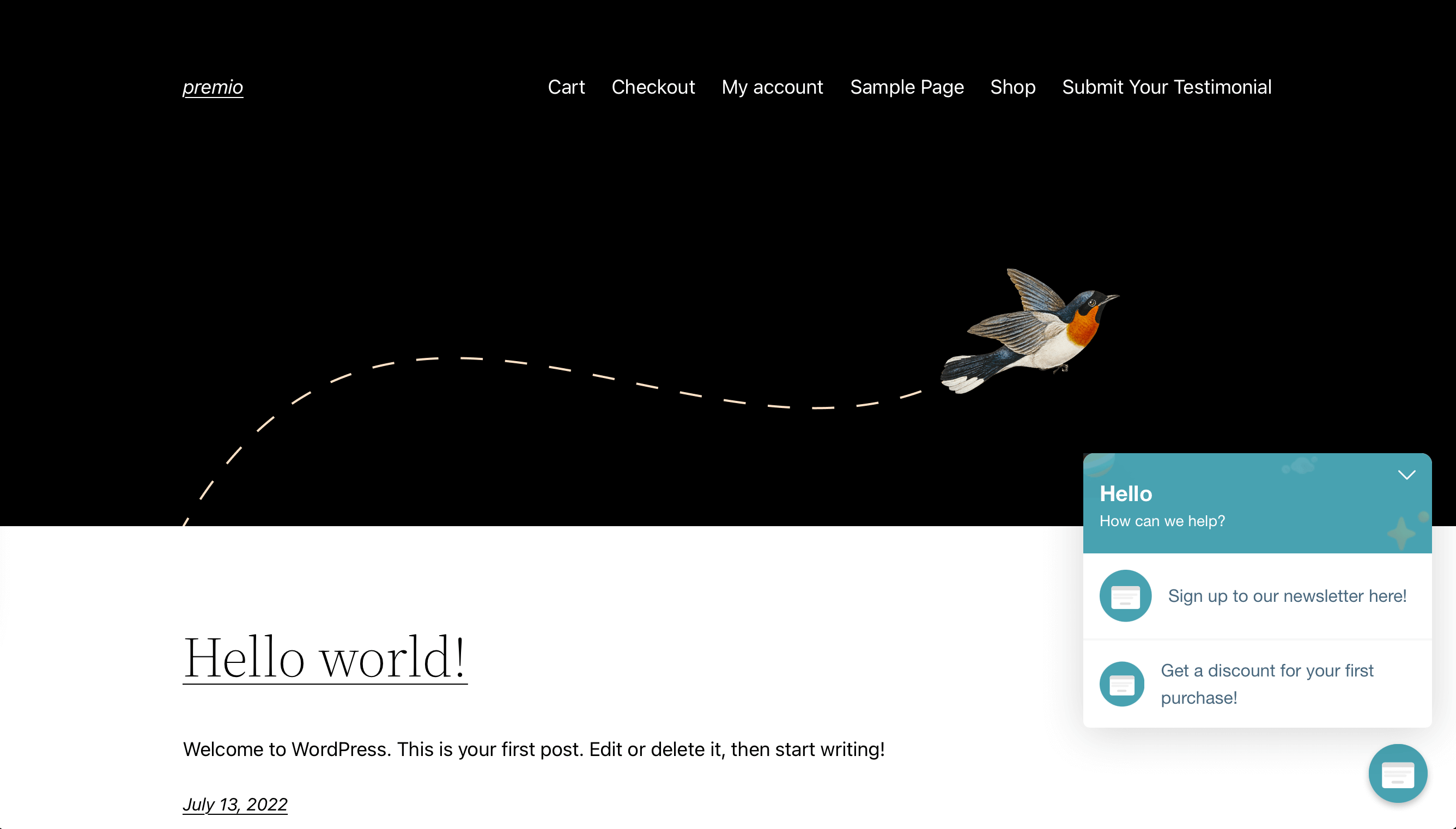 #7. Use the Chaty agents for different locations
With many businesses around the world having locations in different streets, even cities or regions, it becomes a web design challenge to figure how to display your different locations – do you add multiple maps on a single page or something else? Chaty comes in hand with the agents functionality as this will allow you to add multiple – as many as your locations or addresses are – instances of the Google Maps channel – a handy channel that, when clicked on, opens your address in Google Maps directly. Now you can use this neat way to direct your visitors to your location details in a single click.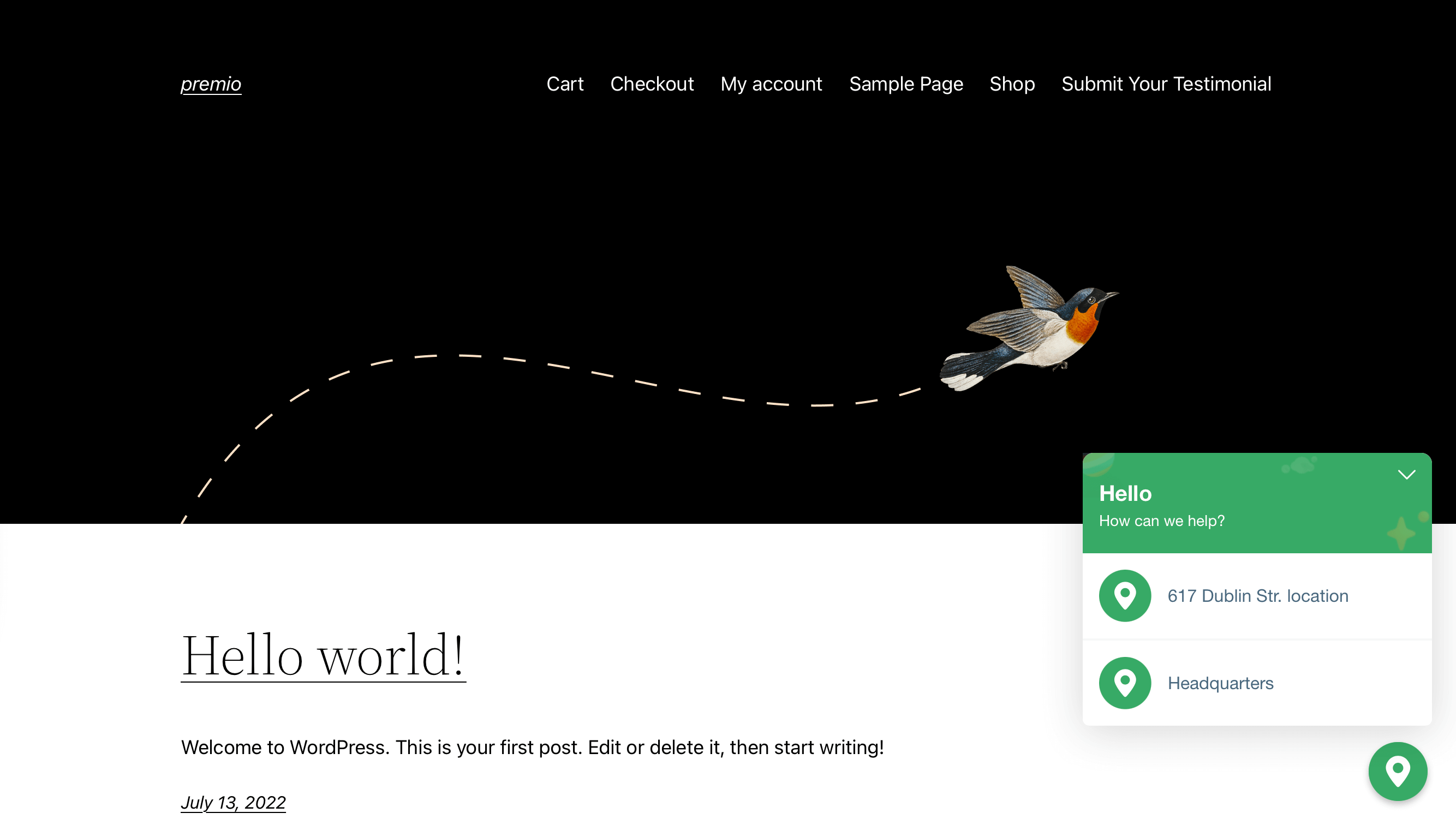 So what are you waiting for? Get started with Chaty Pro and you'll find so many great ways to improve your website and service, your website visitors will "thank" you for with increased leads, conversions and sales. You can check out our knowledge base for any further technical instructions needed and, as usual, for any questions or concerns you can refer to our helpful support team. Let's get creative!