Developing a sound marketing strategy takes time and resources. You can't expect to develop a plan, implement it within days, and get results overnight. Marketing is an ongoing process, and what works for one organization or brand may not work for another.
Inc. reports nearly 70% of strategic plans fail. These findings apply to marketing activities, too. You can plan every detail of a marketing campaign without getting results.
Common mistakes, such as rushing the process or ignoring customer outreach, can hold you back and keep you from reaching your goals. However, it would be best to consider ever-changing customer behavior and other external factors affecting marketing activities.
One way to overcome these challenges is to design and build a marketing machine. But, you'll need to devise a workflow that guides your marketing and sales activities, from lead generation and PR outreach to search engine optimization (SEO).
Why Build a Marketing Machine?
The marketing landscape is changing at lightning speed due to technological advancement and external factors, such as the political and economic environment. As a result, many of the strategies used 10 or 15 years ago are no longer relevant.
Global companies face further challenges because of the distinct characteristics of each market
in which they operate.
When you have multiple teams, departments, and product offerings in different countries, creating a unified brand experience can take focused effort.
To overcome these challenges, Coca-Cola and other multinational corporations have established marketing academies, explains Harvard Business Review (HBR).
The experts at HBR also found that high-performing organizations excel in three areas:
Market/customer research and data analytics
Brand communications
Customer experience
Many companies excel in one area or another, but they need help putting the pieces together, notes HBR. For example, an organization may collect all the right data and know its target audience inside out yet fail to use that data to create an immersive customer experience.
Marketing isn't limited to one strategy or set of processes. Instead, it encompasses everything you do to identify, attract, retain, and nurture customers. The challenge lies in connecting the dots and devising a workflow that covers all of these aspects.
As an entrepreneur, you must build a sales and marketing machine that streamlines your workflows.
This approach can generate website traffic, leads, conversions, and higher revenue if executed properly. Think of it as connecting the dots and creating a unified marketing strategy that integrates seamlessly into your eCommerce business.
How to Create and Run an Effective Marketing Machine
The first step to building an effective marketing machine is understanding its components.
Take time to define and analyze your audience, devise a marketing strategy, and determine who will execute it. Make sure you know how to set goals at every step of the customer's journey and then devise a plan to achieve them.
Consider your industry and type of business when planning things out.
For example, building a digital marketing machine for an eCommerce store requires a strong focus on SEO, email marketing, and programmatic advertising. But if you sell online and offline or target industrial clients, you'll need a different approach to reach and convert your audience.
Most importantly, look at the big picture and use a holistic approach to align your marketing, sales, and customer service operations.
Nike, for instance, leverages its mobile apps to attract, incentivize, and convert customers. The company offers apps targeting different audience segments, such as gym-goers, runners, and sneaker enthusiasts. This approach demonstrates a strong understanding of its customers' needs.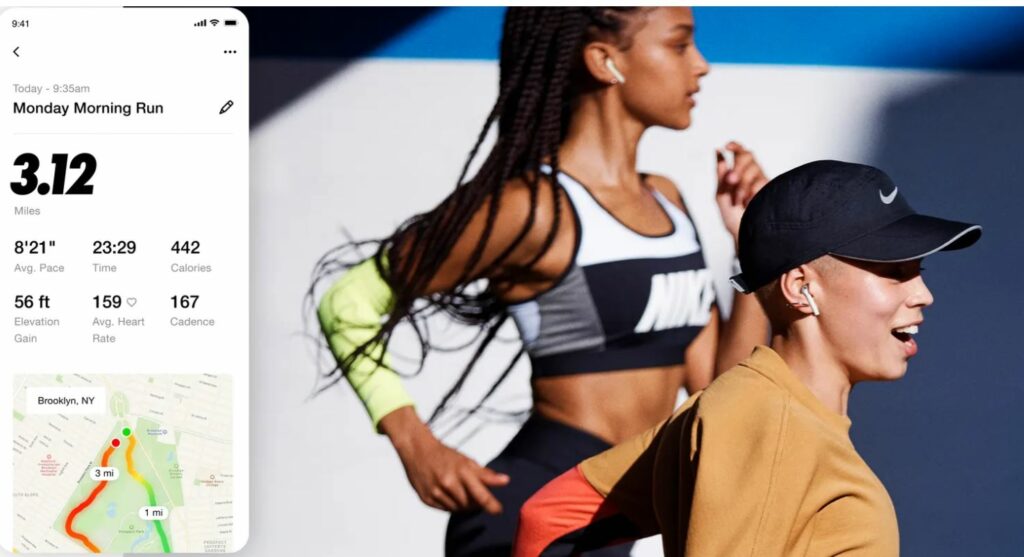 Moreover, Nike uses the data collected from each app to personalize the customer experience by offering relevant content, expert insights, custom product recommendations, rewards, and so on.
However, you don't have to be a global brand to set up an effective marketing machine.
Try these strategies to take your marketing game to the next level.
Leverage Data to Get to Know Your Customers
Companies have access to more data than ever in today's digital era, but only some can leverage their full potential. As Forbes notes, many organizations need more skills or tools to convert data into actionable insights.
Data-driven companies are 23 times more likely to turn prospects into buyers than the average business. As a result, they also experience higher customer retention rates and, hence, more sales and greater revenue.
No matter your industry or business size, you can collect customer data from surveys, marketing analytics, order forms, social media, and other sources.
For example, you may use Google Search Console or Google Analytics to gain insights into your website visitors, including:
Where they come from
The actions they take on your website or blog
How they find your content in the search results
How long they stay on your site
Which pages on your website get the most traffic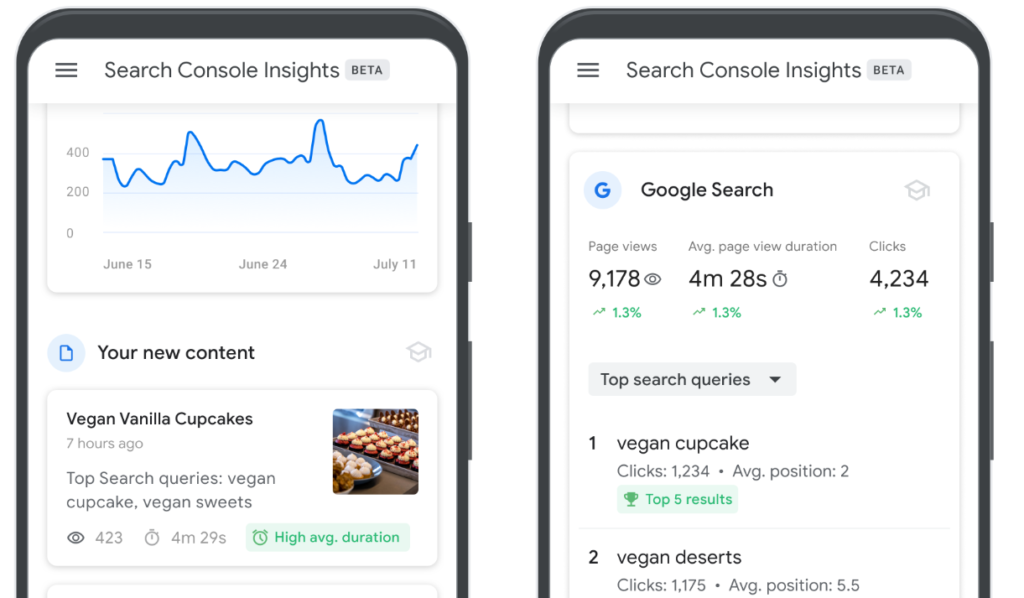 Companies can use this data to tailor their brand messaging for warm leads vs. cold leads, prospective clients, repeat buyers, and other customer groups. These insights can also lead to more effective ad campaigns and highly personalized customer experiences.
Segment Your Target Audience
You already know your target audience if you've been in business for a while. Now it's time to go one step further and segment your customers based on their age, gender, income, education, and other criteria, such as:
Demographic data (e.g., marital status, nationality, location, etc.)
Psychographic data (e.g., interests, hobbies, beliefs, and other lifestyle factors)
Behavioral data (e.g., purchase history, page view history, social engagement, product usage, what they read/watch, etc.)
Technographics (the software programs, hardware, apps, and tools used by corporate clients)
Audience segmentation allows you to laser-target your ideal customers and deliver personalized experiences at every touch point. You can also use this data to create different marketing and advertising strategies for each group.
Some companies segment customers based on their pain points. This approach can be effective for lead generation, but you'll need further insights to drive customer loyalty and get repeat buyers.
Set Strategic Goals
Building an effective marketing machine requires a long-term commitment and a holistic view of your business activity.
Simply put, more is needed to focus your efforts on a single campaign or event and plan everything around it. Instead, you should set long-term strategic goals and devise a workflow supporting those objectives. Consider using an action plan template to serve as a blueprint for your team that outlines how to achieve specific goals.
Take Nike, for example. While its business goals are similar to those of most enterprises (e.g., get more buyers), the company has a workflow that allows it to track, optimize, and personalize each step of the customer journey, notes HBR.
Its efforts complement and reinforce each other, triggering a series of actions that fuel its overall marketing strategy.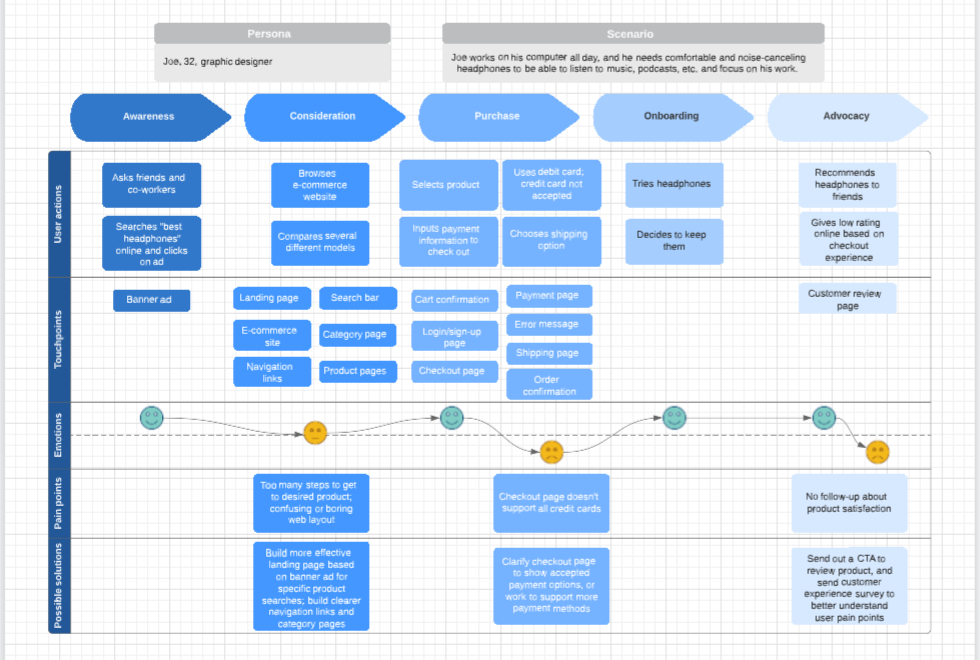 To implement this approach, you'll have to identify and segment your target audience, create a customer journey map, and set strategic goals. After that, you'll devise a marketing workflow or a series of steps you need to take to achieve the desired outcomes at different stages of the customer journey.
Automate Your Marketing Activities and Workflows
As discussed above, it's essential to think long-term when building your marketing machine. This approach isn't about "getting your name out there" or increasing your social media following. Therefore, be prepared to employ multiple marketing strategies, test them across different channels, and make changes along the way.
This process may seem overwhelming, but you can automate most tasks to save time and streamline your marketing workflows.
For example, you can use tools like Buffer and Hootsuite to automate social media management. Entrepreneur Neil Patel recommends automating email marketing, content promotion, marketing analytics, and lead-flow processes.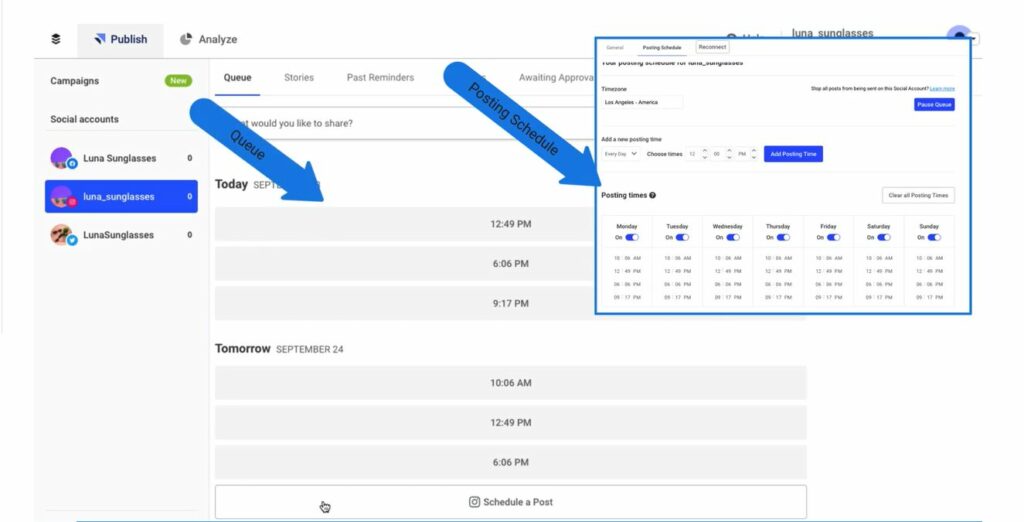 Go one step further and leverage SMS marketing to automate lead generation and customer service. Other tools like Klutch Canned Responses and ClickUp enable marketers to automate project management.
Maintain Brand Consistency Across All Channels
When testing different marketing strategies, it's easy to lose sight of your company's vision and dilute your brand. To prevent these issues, you should first define your brand voice and build your marketing machine around it rather than the other way around.
Most importantly, keep your brand consistent across all channels.
For example, you can use photo editing tools to make a profile picture for free and then use it on your company's website, social media pages, forums, chat rooms, and Facebook groups. This way, customers will automatically think of your brand whenever they see that image.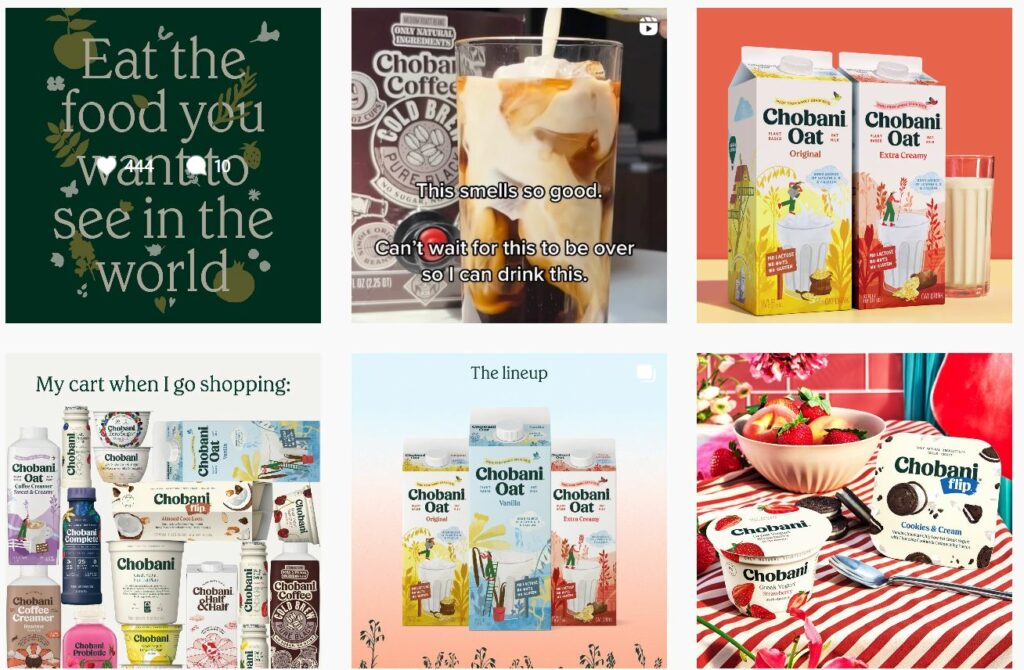 Also, maintain brand consistency when creating content for your website and other online platforms. For example, use a distinctive, recognizable voice to convey your marketing message, and choose a dominant color for your logo, fonts, marketing videos, product photos, and other visuals.
Finally, make sure you sure to use a digital asset management (DAM) tool to organize and share your brand visuals. Having your images and videos in one central location will ensure your team and agencies always have access to the latest assets.
This approach contributes to brand recognition and builds awareness around your products or services. At the same time, it creates trust and drives customer loyalty.
Optimize Your Marketing Strategy for eCommerce Success
Setting up a marketing machine is an ongoing effort. Think of it as a logical sequence addressing every aspect of the customer journey, from lead generation to post-sales. So don't expect to get it right from day one. Instead, keep experimenting with different strategies, learn from your mistakes, and be open to change.
Always keep your customers in mind and align your actions with their needs and wants. Then, be prepared to adjust your marketing strategy based on the actions they take and act upon their feedback.
Last but not least, remember to maintain a consistent brand voice across all channels and marketing materials. This practice can drive brand awareness and boost customer retention, positioning your business as a trusted vendor.
Author bio: Andra Picincu is a digital marketing consultant and copywriter with over 12 years of experience. She works closely with small businesses and large organizations to help them grow and increase brand awareness.