A discount coupon or a promo code is a great way to get someone to return to your site and purchase additional products.
Either way, you look at it: as an eCommerce business owner, it would be silly not to take advantage of a coupon widget in some way or another.
What Makes a Great Coupon Code Generator Plugin?
You can look at the app's primary features, the number of reviews you find about it online, its app store rating, and other subjective parameters.
Looking for an application that will help you generate more leads and make more clients buy from your website is always good. What's incredible about coupons for Shopify is that they can help reduce cart abandonment and increase cart value.
While marketing to your website visitors, something to keep in mind is to try not to be too spammy. A customer will quickly turn their back or go to a competitor if they feel your online store pushes the sale.
With the help of a discount code widget, you can time the delivery of your promo codes to perfection. What is even more remarkable is that some of these software applications integrate with various platforms.
Coupon X is an excellent user-friendly pop-up and coupon code builder that you can use to create stunning pop-ups and offer discounts to your clients. Multiple options exist to mix and match effects to design the perfect pop-up that draws the user's attention.
Besides the traditional style pop-ups, you can add a bottom bar, top bar, slide-ins, etc.
You can also use the FOMO implementor with a countdown timer to help get your customer to take action. The fear of missing out is a tactic that has been used in retail and online sales for years; Coupon X makes it easier to implement.
With this beautiful Shopify coupon code plugin, you can get more email subscribers, use sharable discounts, and link to any page on your website.
Features
The company behind Coupon X is committed to giving you the most superior plugin experience. Coupon X was designed to help all eCommerce business owners make the most out of their marketing drive.
One of the best things about Coupon X is that the customer support team is always ready to assist you. You can ask knowledgeable and experienced consultants anything regarding the software package.
People will also be happy to know that there is a 30-day money-back guarantee if they are not satisfied with Coupon X. Overall, this application can increase your website traffic and bring more sales to your business.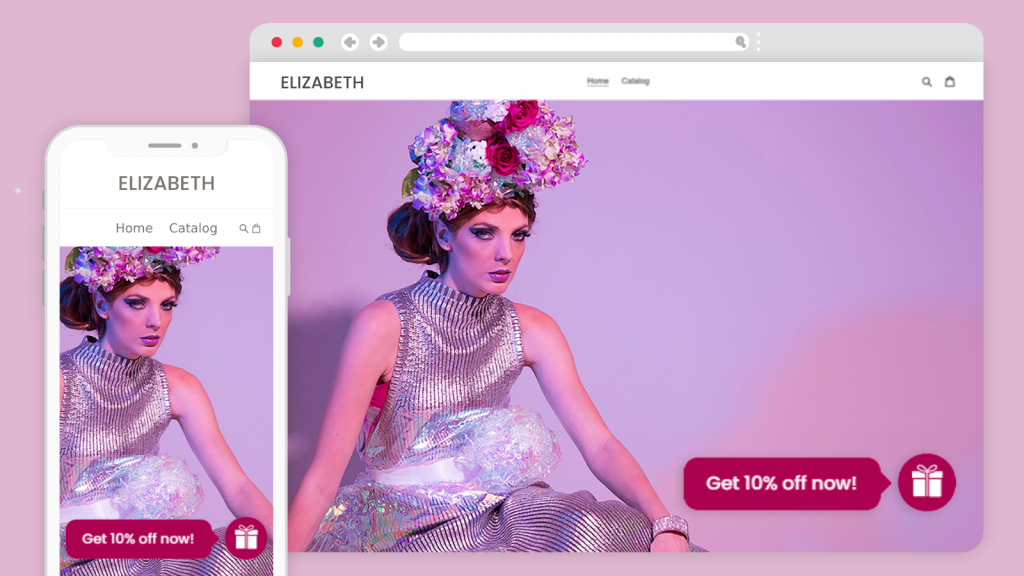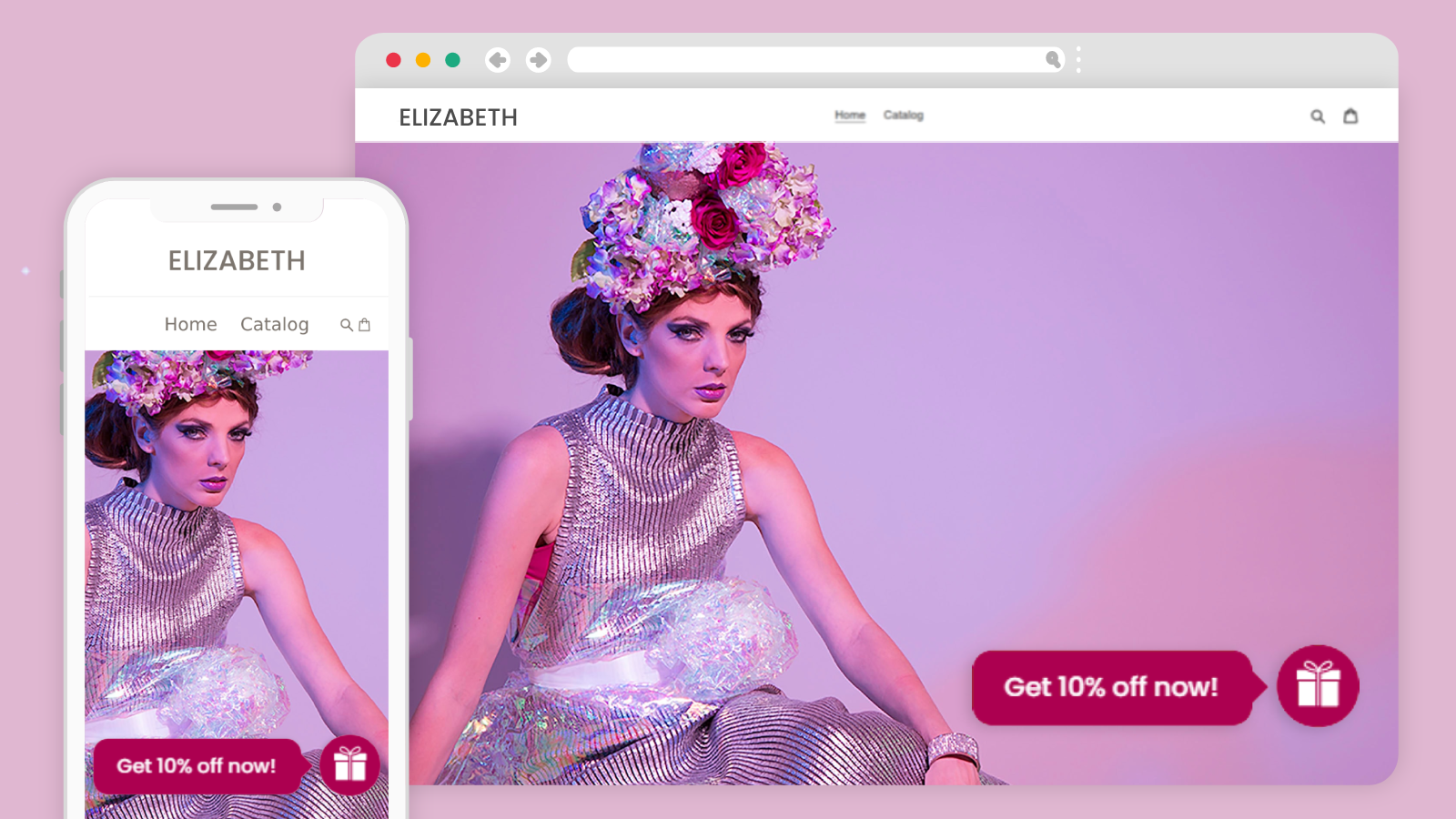 Pricing
Free – $0 – Up to 500 visitors
Basic – $9 – Up to 10,000 visitors
Pro – $15 – Up to 50,000 visitors
Growth – $29 – Up to 150,000 visitors
Poptin Pop Ups is a website plugin that can be used with many platforms, including WordPress, Shopify, Drip, ActiveTrail, Mailchimp, etc. This intuitive software application has over 70 integrations, and that number is growing each day.
Features
If you are looking for a coupon widget filled with features, Poptin Pop Up ticks that box. You can adjust many parameters in the application's backend and get the most out of your pop-up marketing campaign.
There is an activity dashboard that you can use to monitor user intent and movement on your website. This information can be used in conjunction with campaign analytics to understand your target audience better.
You can also use Poptin Pop Up to create surveys, web forms, gamified pop-ups, social widgets, lightboxes, bars, countdown popups, and more.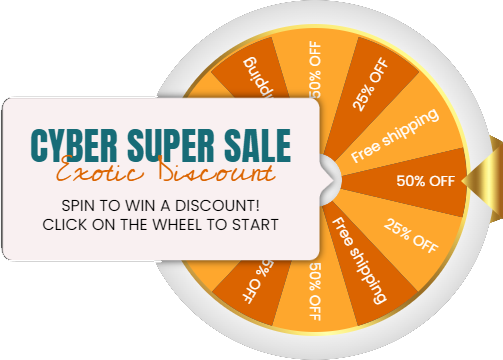 Pricing
Basic – $25 – One domain – 10,000 visitors
Advanced – $59 – Four domains, 50,000 visitors
Agency – $119 – Unlimited domains – 150,000 visitors
Discount on Cart by Shop Doctors
Discount on Cart Pro Edition is a coupon generator for Shopify that can be used to stack discount coupons, add free shipping promotions, or apply discount codes in the cart. This software has a flexible setup that allows you to enable and disable features at the press of a button.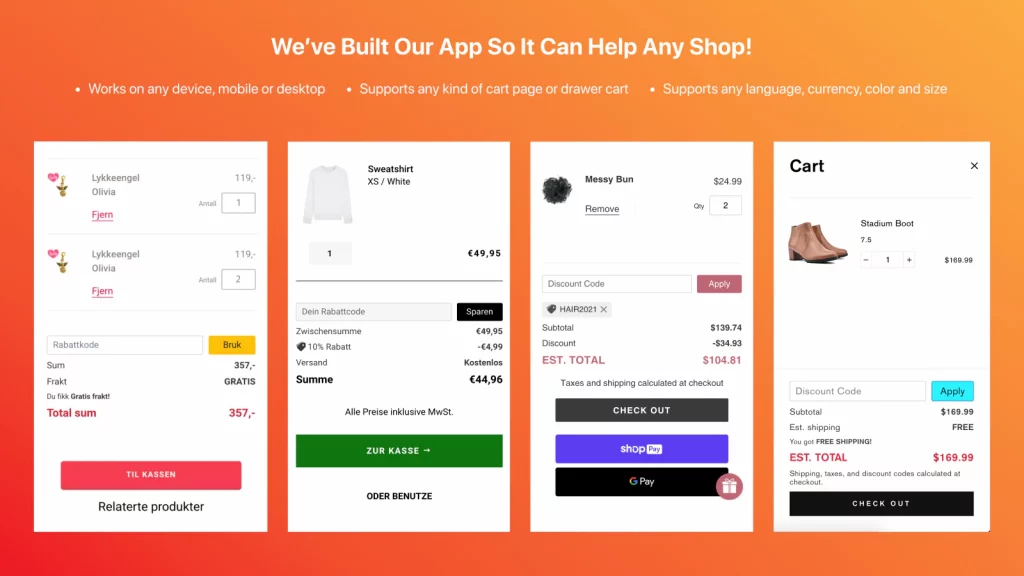 Features
You can increase your conversion rate with this platform by using it to accept coupons on your website cart or drawer cart. What's incredible about the coupon widget is that discounts are applied instantly, so your client doesn't get frustrated with long waiting periods.
Business owners will be happy to know that they can accept express checkout via Shop Pay, Amazon Pay, PayPal, etc.
Enjoy the rich discount code app's features and easily customize your pop-ups. Unfortunately, the high cost of Discount on Cart Pro is the primary downfall of this widget.
Pricing
Free – $0 – 14 day free trial
Pro – $4.99 per month – Limited features
Stack Discounts – $9.99 per month – Pro Edition features plus priority support
Shopify plus Shops – $19.99 per month – Stacked Discounts features plus load balancing
Optimonk
This application claims to be the most potent eCommerce pop-up tool. Optimonks is loaded with AB testing, abandoned cart saver, account-based marketing, and audience targeting features.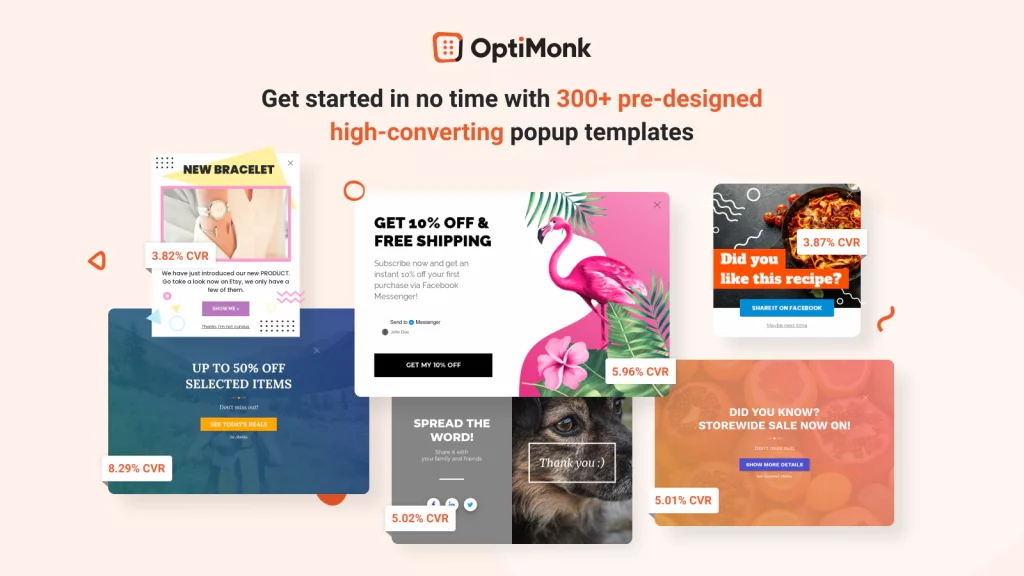 Features
With the campaign analytics offered by OptiMonks, you can create a plan to convert more visitors into customers. The drag and drop interface makes it simple for business owners to design a pop-up based on their niche.
There is also a convenient lead capture and database integration that makes managing your clients easy. Whether you or your marketing team need to take control of your customer retention, you can do it with OptiMonks.
Pricing
Free – $0 – 15,000 pageviews
Essential – $29 – 30,000 pageview
Growth – $79 – 100,000 pageview
Premium – $199 – 500,000 pageviews
Master – Contact OptiMonk for assistance
KartDiscount
You can use KartDiscount to maximize your marketing efforts by providing your clients with coupons. The stack discount abilities of the widget allow customers to apply many discounts to a single order.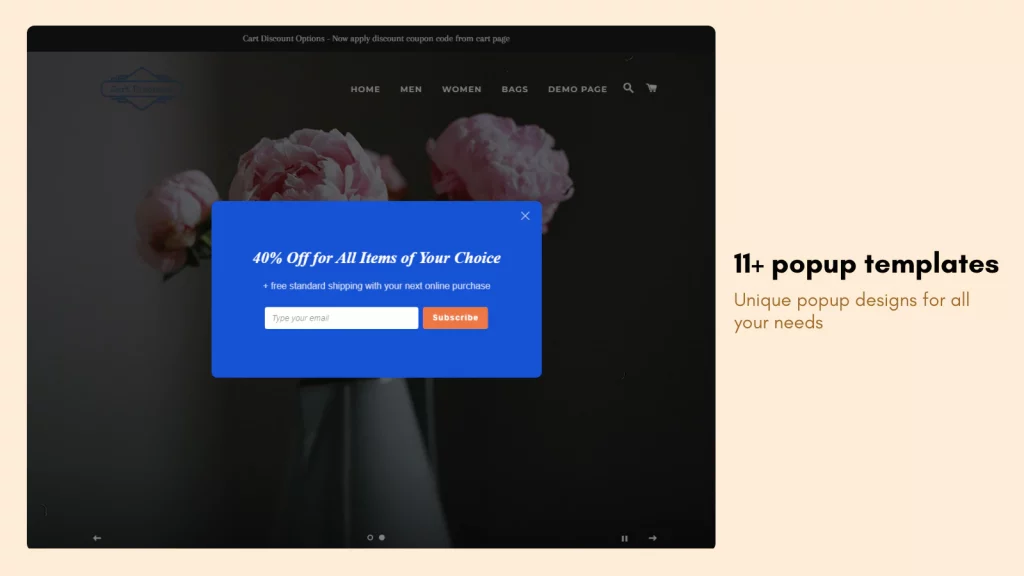 Features
KartDiscount can apply many automatic discounts to orders, unlike Shopify's automated service, which only offers one deal at a time. You can create a beautiful pop-up in the software's backend with a single click.
Overall, KartDiscount is a valuable coupon code widget that can help you get the most out of your business.
Pricing
Basic – $4.90 – One discount pop up
Advanced – $8.90 – Five discount pop-ups
Shopify Plus – $13.90 – 11 discount pop up styles
Bulk Discount Code Generator
The Bulk Discount Code Generator is a free plugin offered by Shopify. This application is designed to deliver an infinite amount of unique coupon codes and can only be used once.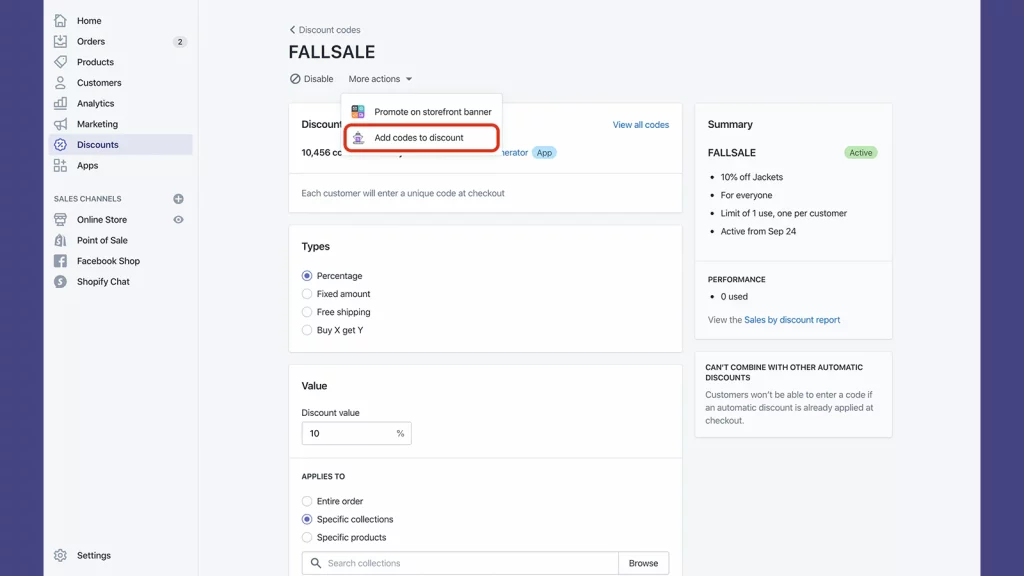 Features
This automated coupon widget is ideal for you if you have the minimal technical know-how. Installing it on your website is as easy as one, two, and three, plus you will be able to generate unique code or specific ones for yourself.
There are also proprietary cleaners that ensure the code generated contains no undesirable words or phrases.
It is essential to note that the application only creates the code in Shopify, and if you wish to export it to another platform, it would need to be done via CSV.
Pricing
DCart – Discount in Cart
DCart is an easy-to-install widget that works on the Shopify platform. It has stunning visual effects and can be used to intrigue plus show customers your latest deals.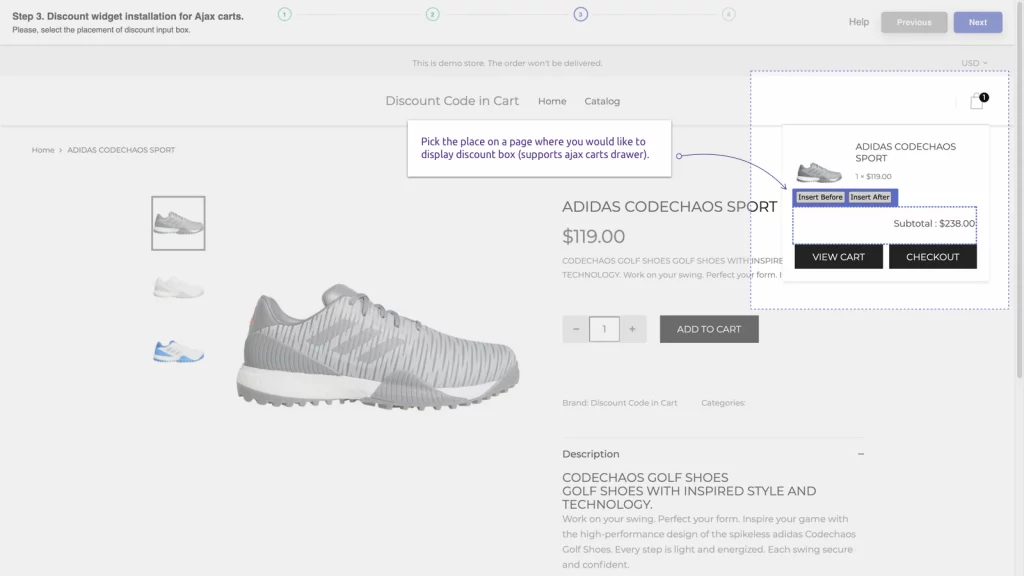 Features
With DCart, you can generate bulk and automatic discounts via a third-party app and directly tune the admin panel's text labels plus coupon field design. What is great about this software is that it is easy to use and can be removed from Shopify without cleaning up the theme manually.
This coupon widget also supports discount codes and gift cards, so you are spoilt for choice when providing your clients with options.
Pricing
Pro – $5 – All discount codes and gift card features
Conclusion
If you want to grow your business, there is no better way than through discount codes or gift cards. Giving people a certain percentage of a product or service is a great way to attract more customers and keep old ones coming back.
Coupon X is a discount coupon widget that can help you manage your entire marketing campaign at an affordable price.
What are you waiting for? Install Coupon X on Shopify to increase your sales and boost your exposure.