If you're reading this, chances are your current CRM (Customer Relationship Management) doesn't serve you well, or maybe you don't even have any. A reliable system can take you far and support any business.
But how should one pick from all the different types of CRM out there?
Changing your CRM can help you manage customer relationships throughout the lifecycle, from marketing and sales to digital commerce and customer service.
A great CRM system can increase productivity across your whole company with easy access to data, expand your sales team's ability to close deals and make your customers happier with an intelligent help desk solution.
Changing your CRM can help you manage customer relationships throughout the lifecycle, from marketing and sales to digital commerce and customer service.
A great CRM system can increase productivity across your whole company with easy access to data, expand your sales team's ability to close deals and make your customers happier with an intelligent help desk solution.
5 Signs you need to change your CRM
Multiple red flags suggest that your current CRM system is not serving you anymore.
A personal approach has come a long way to serving customers and can indeed increase your revenue growth. About 47% of companies reported that CRM had a massive influence on the satisfaction of their customers.
Change CRM and use it as one of the ways to improve personalized marketing. So what are the signs telling you to change your current system as soon as possible?
1. Lack of integrations
Does your CRM offer all the integrations you need? If not, that might be too much of a limitation.
Get a CRM with many practical integrations to reach its full potential. They might look different based on your business type (for example, whether you have a virtual business or an offline one). Still, one thing is sure: many areas of your company can benefit from CRM integrations.
For example, CRM is an excellent tool for recording and tracking data on your current clients and leads. Synchronize them automatically within one system by integrating with your e-commerce platform and boosting your sales. Or market to your potential customers effectively and connect relevant data with CRM integration to help funnel the lead to close a sale.
2. No mobile app
There's a mobile app for everything today. The capabilities of what you can do with a tiny device in your pocket are countless. Consider it a red flag when there are apps for identifying your house plants but still none for your CRM.
A mobile app will allow you to keep track of everything, especially when you can't or just don't want to stay attached to your office. It's an excellent tool for all employees who spend significant time in the field, like your sales department.
A CRM mobile app will enable you to grow into a healthier, more efficient, and more effective company. A tailored version of your CRM can meet all your commercial needs. It will give you more opportunities and make your whole team productive smartly and smoothly.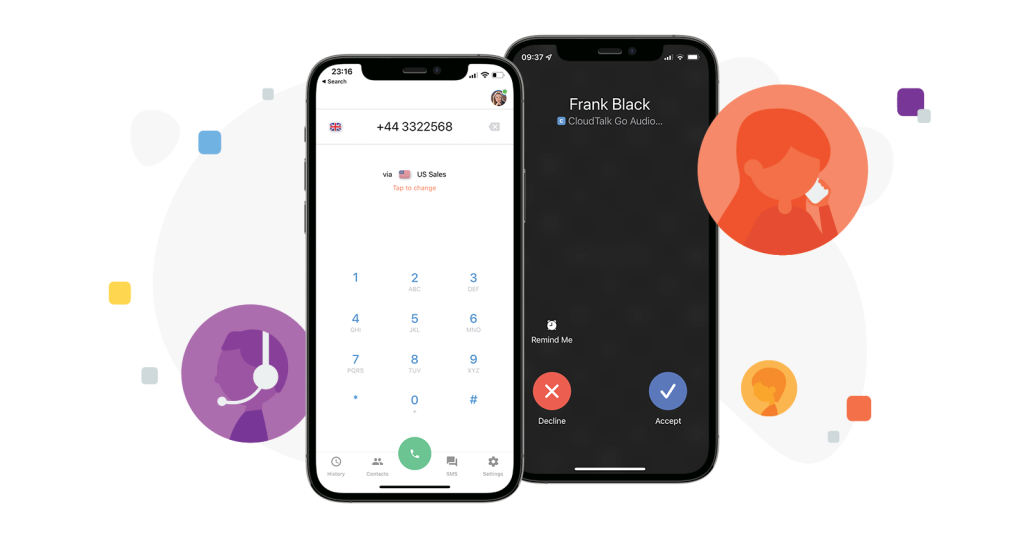 3. Limited, disorganized, or unreliable data
You're only as good as your data. If your CRM lacks data input options, we're sorry to inform you that your system is quite outdated. Gathering critical data and organizing and connecting them in a way that serves you and your goals should be an essential part of your CRM.
Every marketing professional or B2B sales representative dreams of a system that allows them to look through as many insights as possible and identify possible trends. Don't make their job harder. To change CRM means bringing out the best of your team's efforts.
You can't afford to lose data on your most loyal customers. Legacy CRM systems tend to get messy, full of unsystematic methods and disorganized data. They might not even be relevant to you anymore. Integration with website tracking tools or social media applications is one example.
Integrating data from different sources, keeping them organized in one place, and using them to promote your service will give your customers a good experience while getting relevant service.
4. Lack of workload automatization
You have long gone are days full of piles of files. Waste no more time and change CRM if your current system doesn't help you with workload automatization. You can get leads from different channels and automate your business operations.
Whenever sending an email or assigning a task to someone, you can automate it using an advanced CRM system. Keeping track of the numbers and workload will be easier than ever. Save tons of time by making your processes more efficient and increasing your company's overall productivity.
5. No support from the vendor
At this point, you're most probably considering the CRM change quite seriously. But why should you go through all the troubles associated with migration to a new system? If you're asking this question, probably your current CRM doesn't offer much support.
Many legacy systems are not offering ongoing support and development, which is a big red flag. Owning an outdated system with no one to turn to is asking for trouble.
The 4 essential steps of switching CRMs
An ineffective CRM system means more administration and work on your end. Your sales representatives generate a lot of data, and customer agents talk to clients daily.
When you've already decided to change systems, all your questions will be solved with the help of your new CRM provider. Make use of it. Let's finally reap the benefits of a reliable and well-developed CRM system that will help you collect and manage data from various sources.
What should you keep in mind while doing it?
1. Compare your old CRM and what you want
The most critical first step when you change CRM is to write down all of the downsides of your current system. What is bothering you the most? Maybe it's the lack of functions, incapability, or an outdated interface.
There are plenty of options, and you no longer have to settle for an insufficient solution. Make sure you know your needs and put them in the first place.
2. Define your business goal
There are many options to choose from when a CRM change is ahead of you, but you must know your goal to find the best way to get there. This step should be easy, especially when you already have a list of pros and cons.
Even when you know your business goal, write it down in a digestible way and share it with a new potential vendor. It will help them highlight all their CRM features and know if you're a good fit.
3. Consult it with your employees and marketing agency
Make sure you also talk with your team and collect their feedback about what they want. They are and will be in daily touch with the system, so they should know the best. Share your ideas and be a good listener. Write down every thought and meet again when you have some potential solutions that you consider.
Also, if your marketing agency integrates with your existing CRM (for reporting on performance, for example), ask them if they're comfortable working with your new CRM. If they're unable or unwilling to make the switch, and if changing CRMs is important enough, you might consider finding a different agency that's more comfortable with your new tech.
4. Choose wisely
Your new CRM should work for you, not the other way around. There's no need to rush this decision as it will affect your business thoroughly. Even though your current system is causing you more headaches, you should keep these steps in mind when you change CRM. Make sure the new CRM is adjustable, can deliver, is easy to use, is within your budget, and has a big chance of growing with you.
The Bottom Line
Changing CRM requires preparation, commitment, and cooperation with your colleagues. You should prepare for many things and challenges, such as getting everyone onboard, rolling out a consistent plan, and allocating resources.
Consider the possible and positive ways in which a CRM system may transform how you do your business. It will significantly impact your productivity and processes if you follow these simple steps.
Author's Bio: Kristian Kusenda is a copywriter and freelance marketer interested in SEO and social media. I'm also a big fan of online technologies and SaaS businesses. Other than that, I study psychology, travel, paint, read and try to move as much as possible.