Technology advancements have shifted business and consumer behavior.
Previously, customers contacted customer support through phone or email. They had to wait in a queue until an agent got free. Businesses needed to invest in personnel to reduce queue time and provide excellent customer service.
That has changed with new instant support channels like social media and chatbots.
Customers expect (and demand) real-time communication.
However, you need to balance the speed and quality of the response to provide an excellent customer experience.
Live chat agents provide this. You can maintain a fast and helpful customer support system using live chat agents.
But this emphasis on live chat agents has increased their workload. You can find a chat agent managing multiple chats simultaneously in small businesses. This can affect the chat quality and lead to burnout.
Read on to find more about live chat agents and how you can reduce their workload.
Table of Contents
Importance of Customer Support
While many businesses fail to prioritize customer support, it directly links a company and its customers.
You can invest in customer support to:
Identify common customer issues: If you note down customers' complaints and queries of help, you can see a pattern of frequent problems. These issues help you identify bugs in your product and gaps in your manuals and guides.
Retain customers: Customer experience improvements translate to customer retention. You can cater to the pain points of your existing customers and increase your customer lifetime value (CLV).

Generate referrals: Your previous and existing clients share customer service experiences you can use as social proof.

Besides that, R.R. Donnelley shares that almost one-third of customers rely on word-of-mouth marketing when buying a new product or service.
Strengthen brand image and company values: Customer support agents represent your brand while speaking to your customers. The responsibility of relaying your brand image falls on their shoulders.
Customer Service Tools
Most large companies take an omnichannel approach to customer service.
An omnichannel approach helps you by providing multiple touchpoints and communication channels to interact with customers.
Examples of customer channels businesses use include:
Shared Inbox Software
Shared inbox software is a collaborative space where customer service representatives can access all emails from one place. Shared inboxes can also aggregate multiple email accounts and messaging channels for a more streamlined experience.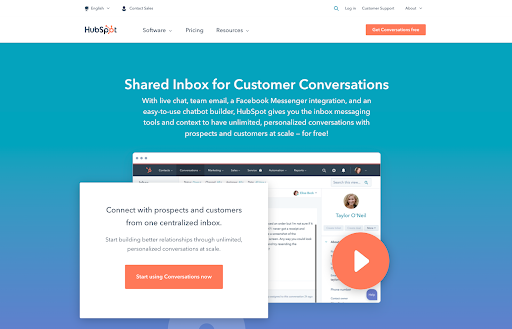 Shared inbox software lets each team member add their input, especially when expertise is needed. You can even build workflows around messages.
Customer Support Ticketing Systems
Customer support ticketing systems catalog customer service requests. Customers can submit a form or ticket to inform a company about a problem they're facing.
A ticketing system shows the ticket case or issue alongside customer information. With customer history laid out, you can fix the problem without going back and forth.
Call Centers
Large companies usually set up call centers to handle their customer calls. With plenty of customer service agents to answer questions and troubleshoot issues, customers can have their issues resolved without long wait times.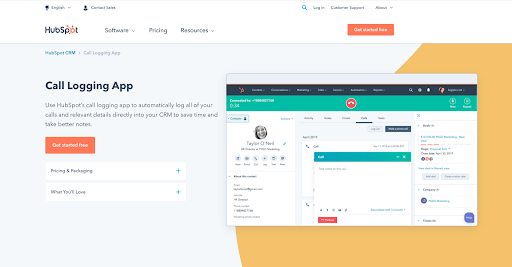 Live Chat
Live chat enables customers to have a real-time conversation with agents over chat. Using software embedded in the company's website, customers can get help from live chat agents right where they face an issue.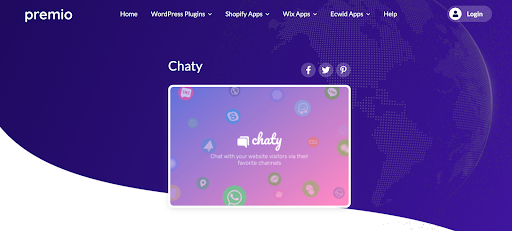 Online chat is a less daunting option than phone calls for many people that hesitate to talk to a stranger. Besides that, live chat services also empower agents to work from home and deal with multiple customers at a time.
Reasons To Focus on Live Chat
A 2020 report by The Northridge Group on customer service shares that 64% of customers find live chat easy to use, and 42% of those customers feel that live chat resolves their issue within minutes. These results are on par with the results of phone calls.
So you get the benefits of a phone call without the extra baggage.
Reasons to get live chat include:
Real-time operation — Live chat lets customers ask questions and receive feedback from real humans in real-time.
Ease-of-use — Live chat is easy to manage for both customers and support agents. Support agents can handle multiple chats. And customers can use this support channel on the go, unlike phone or email.
Personalization — Live chat lets customers have a one-on-one conversation with real live chat agents. Chat agents can build rapport and promote your brand values.
Struggles of Live Chat Agents
No customer support tool is perfect. For each merit and praise for live chat, there are also downsides.
Here are some of the struggles agents and businesses undergo when using live chat software.
Demanding Schedules.
Customers expect their queries answered within an acceptable timeframe depending on the platform in question.
For social media, Sprout Social shares that 79% of customers expect a response within 24 hours. On the other hand, Comm100 found the average response time for a live chat in 2021 to be 36 seconds. So customers expect decent brands to respond to them on live chat in under a minute.
You have to ensure you have enough live chat support agents to respond 24/7, which is difficult if you're a small business with limited resources.
High Workload
Live chat support agents may have to handle more than one customer simultaneously. This multi-tasking makes agents prone to mistakes and burnout.
If you get an influx of support requests (especially during peak hours), better outsource or hire more agents.
Stressed Environment
Live chat agents interact with disgruntled or confused customers who might pass hurtful comments that can translate through the screen and affect the agents negatively.
To address these issues, here are some tips for live chat agents.
Live Chat Tips
Ask questions to get enough context.
Set accurate expectations and boundaries.
Know your resources.
Aim for speed and efficiency.
Be straight to the point.
Complex problems need simple answers.
Consider your audience and industry.
Humanize customer-to-business interactions.
Ask for help.
Document everything.
1. Ask Questions To Get Enough Context.
Miscommunication is common in virtual messaging.
Sometimes the customer doesn't provide enough background information or context to identify the root cause.
Live chat support agents should take a proactive approach and ask questions that fill in the holes in a story. This will set clear expectations and find the correct solution most efficiently.
2. Set Accurate Expectations and Boundaries.
Response time is important, but setting realistic expectations is more necessary.
Don't promise a quick solution if you're unsure or if the problem might take a long time.
Tell your live chat agents to let the customer know the intensity of the issue. So they can understand how much time it would take to fix the issue. When planning out large projects, try to break big deliverables into smaller, obtainable milestones that can keep you on track but also set clear expectations with your agents. You might even want to consider using a timeline tools or excel to manage long-term projects and deliverables.
3. Know Your Resources.
Have resources, guides, FAQs, templates, and call transcripts on hand to reduce the workload. This also helps live chat support agents move faster towards the solution.
Play to your strengths, even if it means you have to transfer to another team that is better equipped to handle the customer's inquiry.
4. Aim for Speed and Efficiency.
Response time is a big reason customers prefer live chat to emails or support tickets.
Never leave a customer hanging too long as it frustrates the customers.
Be fast but efficient. Set accurate expectations and boundaries with customers from the get-go; it also protects agents from customer abuse and burnout.
5. Be Straight to the Point.
Answer customer questions and concerns using clear and concise sentences. If your answers make your customers ask more questions, you might be confusing them instead of helping them.
6. Complex Problems Need Simple Answers.
Sometimes, you may encounter a question with a complicated solution. Your customers may lack the background knowledge to understand your answer.
Break down your answer into simple and easy-to-understand ideas. As a benchmark for simplicity, imagine trying to explain the solution to a middle school student.
7. Consider Your Audience and Industry.
Several live chat solutions are available in the market. Choose a solution tailor-made for your industry.
For example, a tech company might receive questions about onboarding or using a product or service, while an e-commerce business might receive questions regarding products, pricing, and billing.
You will need to adjust your solutions and communications according to the audience.
For e-commerce companies on Shopify, consider Premio.io's Chaty for Shopify.
Premio also recently launched a SaaS version of Chaty that you can use for all website platforms.
8. Humanize Customer-to-Business Interactions.
Live chat support agents often follow a script to standardize responses and sound professional.
But being professional doesn't mean being robotic. Be a human. At the end of the day, you're a person talking to another person.
Make small talk. Conversations will be more enjoyable and easier to handle when you humanize the conversation and situation.
9. Ask for Help.
Live chat agents are expected to know the answers to common issues, but they may still encounter difficult problems.
Encourage agents to ask colleagues, managers, or onboarding coaches when they struggle with an unfamiliar customer problem. Doing so helps the customer faster and reduces waiting time.
10. Document Everything.
Like ticketing systems, live chat software records the conversation exchange between the live chat agent and the customer. It sends the customer a copy of the transcript they can review and keep for future references.
As a live chat support agent, you should also track common customer questions and problems so you can reference them in the future. If you spot a recurring issue, bring it up to your superiors.
How Businesses Can Reduce Workload for Live Chat Agents
While live chat is a quick and low-cost solution compared to other customer service tools, not all businesses can afford to hire live chat agents.
Instead, they can implement automation tools and resources to supplement and improve their omnichannel customer service efforts.
1. Folders
Have a folder containing all live chat resources.
Premio's folder plugin extends functionality to your WordPress website so agents can store and organize pages, posts, and media for easy access.
2. Knowledge Base
A knowledge base is a self-serve customer service library that contains information about a product, service, or topic. They work similarly to folders, but the resources are available to both customers and live chat agents.
They reduce agent workload by giving customers a place to seek information by themselves. A study by Forrester confirmed that knowledge bases are the most preferred self-service channel.
3. Chatbots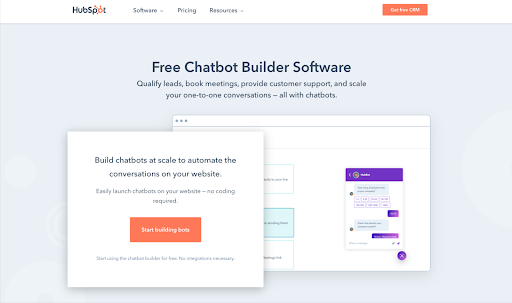 Chatbots are computer programs that simulate a natural human conversation. They can be programmed to handle simple to complicated queries and are a great tool to supplement live chat support agents.
Build chatbots that integrate with your other tools. For example, you can sync chatbots with your knowledge base. So when a customer has a problem, the chatbot will refer them to the appropriate page in the knowledge base.
Chatbots don't give the same personalization as a live chat agent, but they can help reduce their workloads and provide relief during off-hours.
4. Help Desks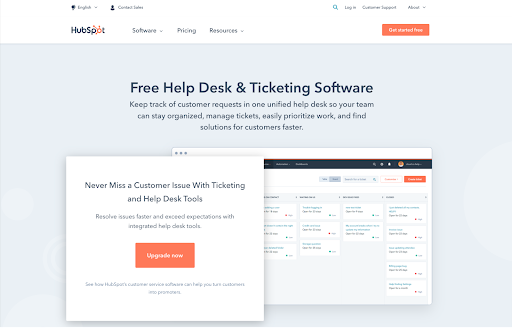 When your customer base grows, customer issues begin to slip through the cracks. In such a case, your business may benefit from help desk software.
Help Desk software manages customer queries from a centralized location. It syncs all your tools and customer support reps together, with features such as CRM and contact management.
It also supports different customer service tools like:
Team email
Tickets
Live chat
Chatbots
Knowledge base
Connect everyone and everything to your help desk and automate these together.
Best Way To Help Your Live Chat Support Agents
Besides investing in tools to reduce agent workload, here are other ways to support your live chat agents:
Ask them directly where they need the most help
Check with and ask whether agents have enough capacity to handle their responsibilities.
Check your budget and resources to find the best way to support them.
To Sum Up
While customer success is important, remember to care for your live chat agents. Teach them how to manage customer expectations, and invest in support tools such as helpdesk software and chatbots.
If you are looking for a responsive and easy customizable chatbot that you can use on an unlimited number of channels, check out Premio's Chaty plugin.