Providing top-notch customer support is more critical than ever for businesses of all sizes. Customers expect quick responses to their queries and concerns. One of the most effective ways to meet these expectations is by incorporating a live chat into your business website. This powerful tool not only allows you to engage with your customers in real-time but also streamline your support processes and improve customer satisfaction.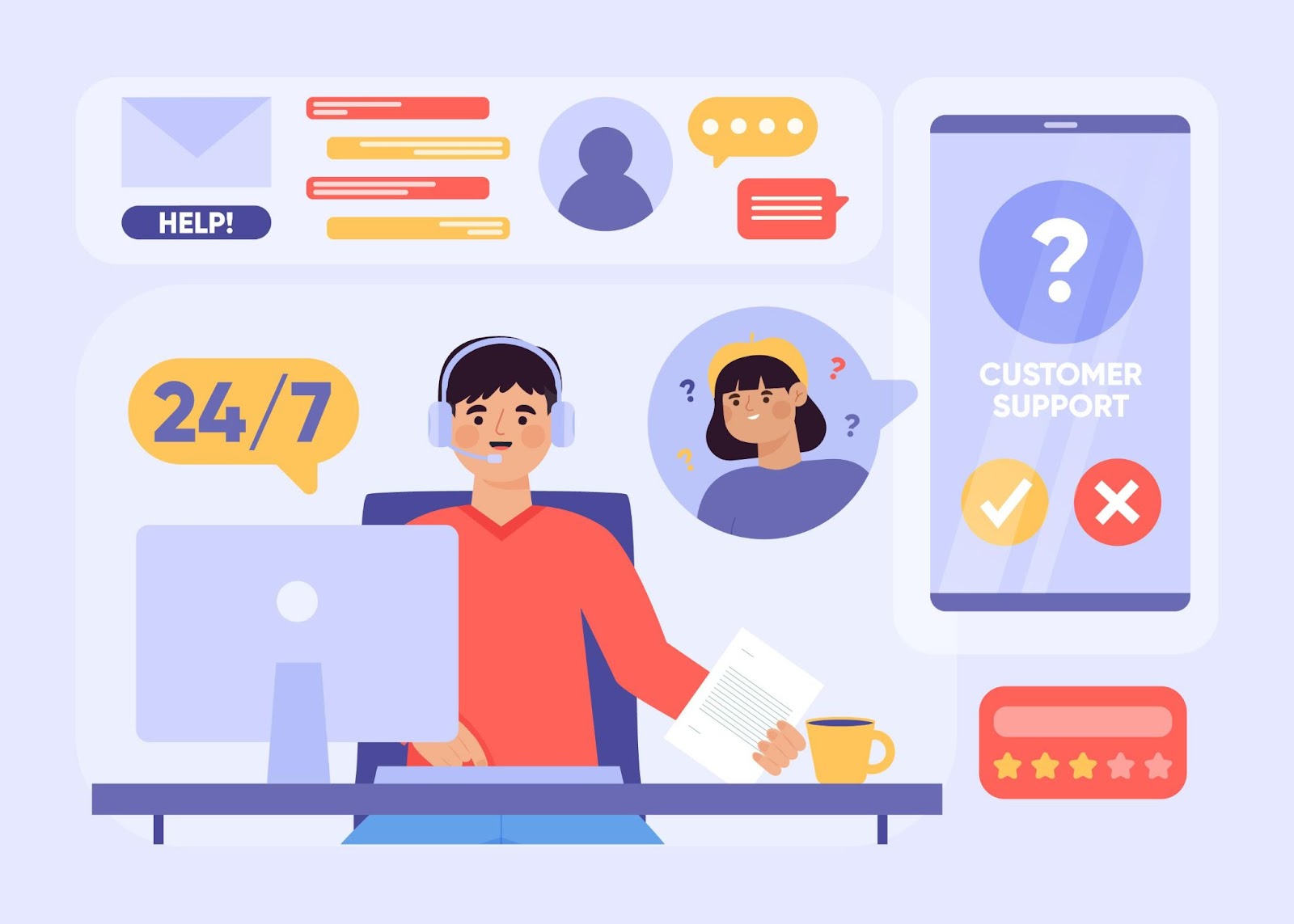 In this article, we'll explore the importance and benefits of live chat software for customer support teams and introduce you to the seven best live chat software solutions available.
The Importance of Live Chat Software
One of the primary benefits of live chat software is its ability to provide instant customer support. Unlike traditional methods like email or phone support, live chat allows customers to get quick responses to their questions and concerns. This speed is a significant advantage in today's on-demand world, where customers expect quick solutions to their problems.
Increased Customer Satisfaction
The availability of live chat on your website can significantly enhance the overall customer experience. Customers appreciate the convenience of being able to chat with a support agent without leaving your site. This accessibility leads to increased customer satisfaction and loyalty.
Live chat software can also be cost-effective for businesses. It allows support agents to handle multiple chats simultaneously, reducing the need for an extensive customer support team. This means you can provide exceptional support without a significant increase in staffing costs.
Real-Time Visitor Insights
Many website chat software solutions offer valuable analytics and reporting features. This allows you to gather real-time insights about your website visitors, their behavior, and the issues they face. These insights can help you make data-driven decisions and improve your website's user experience.
Now that we've discussed the importance of having a website chat software, let's see the seven best options available for businesses and customer support teams.
7 Best Live Chat Software
Tool 1: Chatway
Brief Overview: Chatway is a live chat solution known for its user-friendly interface and robust features – the best part? It's completely free! That's right, every single one of Chatway's features comes at no cost. Additionally, it seamlessly integrates with your website, ensuring that you can provide instant support to your visitors without the hassle of dealing with technical complexities.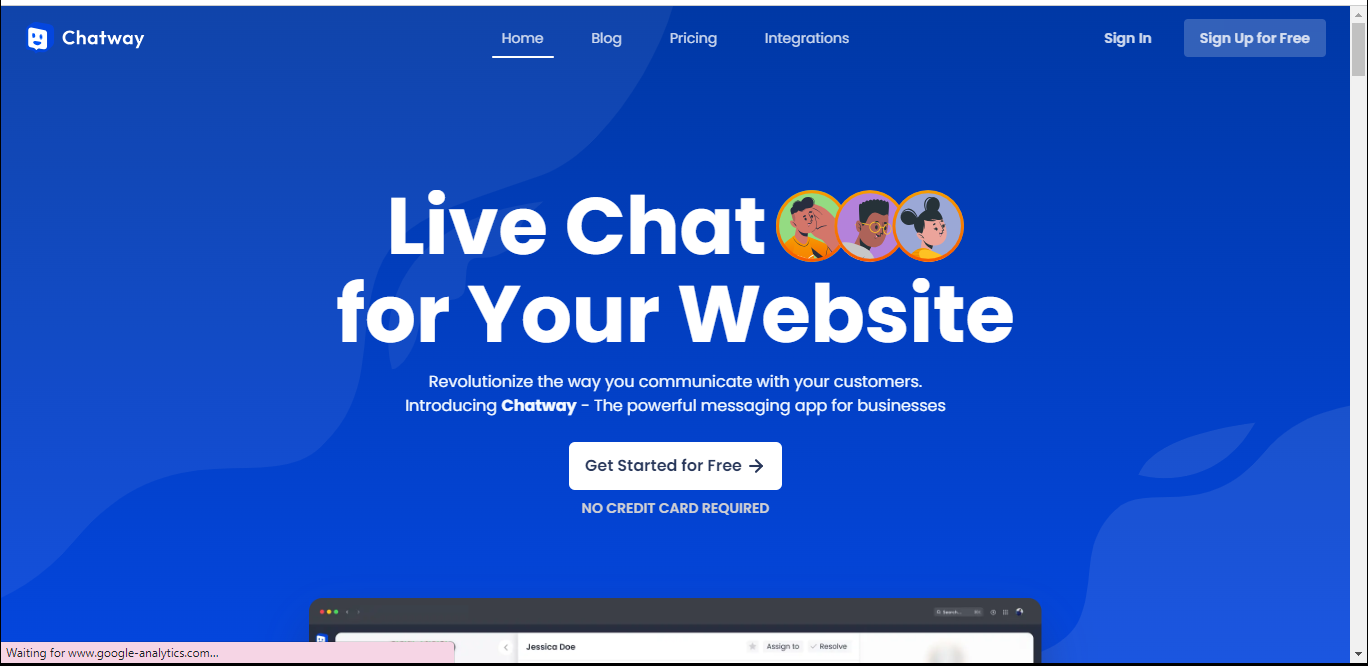 Key Features:
Real-time chat with visitors
Customizable chat widgets
Multiple agent access
Shared inbox for your team members to manage all customer messages and inquiries collaboratively.
Unlimited conversations
Private notes
File sharing
Conversation tags
Visitor insights
Pre-chat form
Analytics and reporting tools
Pricing Options: Chatway is 100% free.
Tool 2: Intercom
Brief Overview: Intercom is a customer service solution that helps businesses establish a cohesive customer journey that combines both automated processes and human support. It also offers a variety of features to help businesses turn website visitors into loyal customers.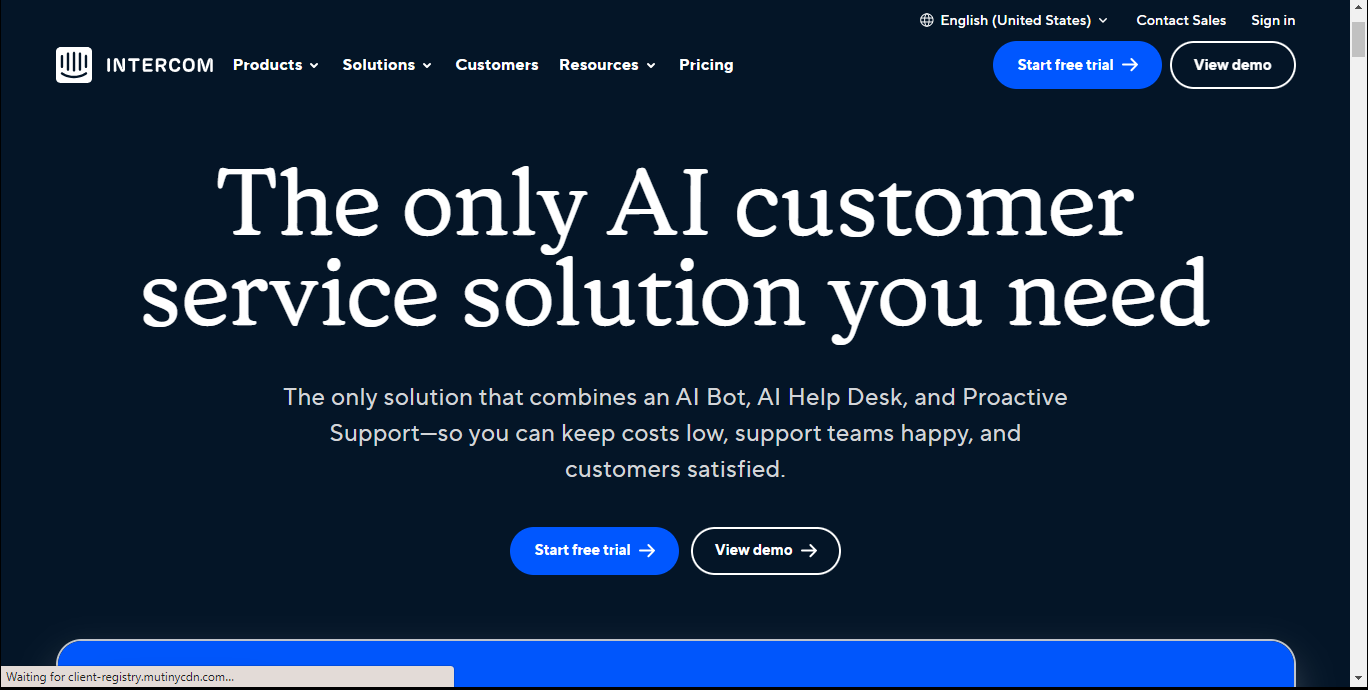 Key Features:
Proactive chat invitations
Integrations with CRM and social media tools
Multiple inboxes
Multilingual help center
Custom analytics
AI-powered chatbots for automation
Ticket management
Pricing Options:
Starter: Starting from $74 / month
Pro: Custom
Premium: Custom
Tool 3: Smartsupp
Brief Overview: Smartsupp is a website chat software solution that provides businesses with the tools they need to deliver exceptional customer support. It offers a range of features to assist support agents and improve customer interactions.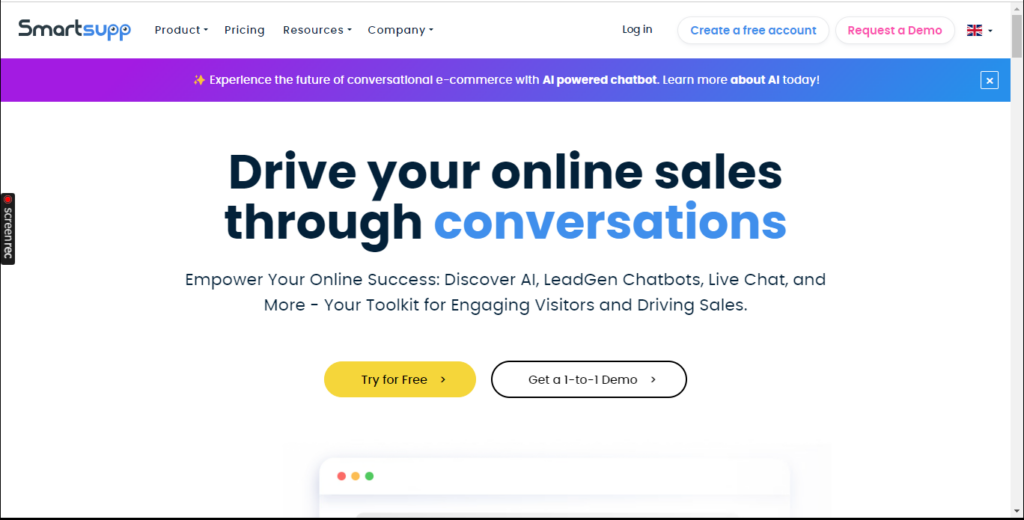 Key Features:
Live chat
Customer satisfaction rating
Help center
Integrations with third-party tools
Lead generation
File sharing
AI chatbots conversations
Chatbox API
Pricing Options:
Free- 0 USD/forever
Standard- 19.5 USD/month
Pro- 48 USD/month
Ultimate- Contact sales
Tool 4: LiveChat
Brief Overview: LiveChat is a chat platform equipped with a plethora of powerful features designed to help support teams deliver quick and efficient customer support. It's designed to help businesses with communication, lead generation, and online sales.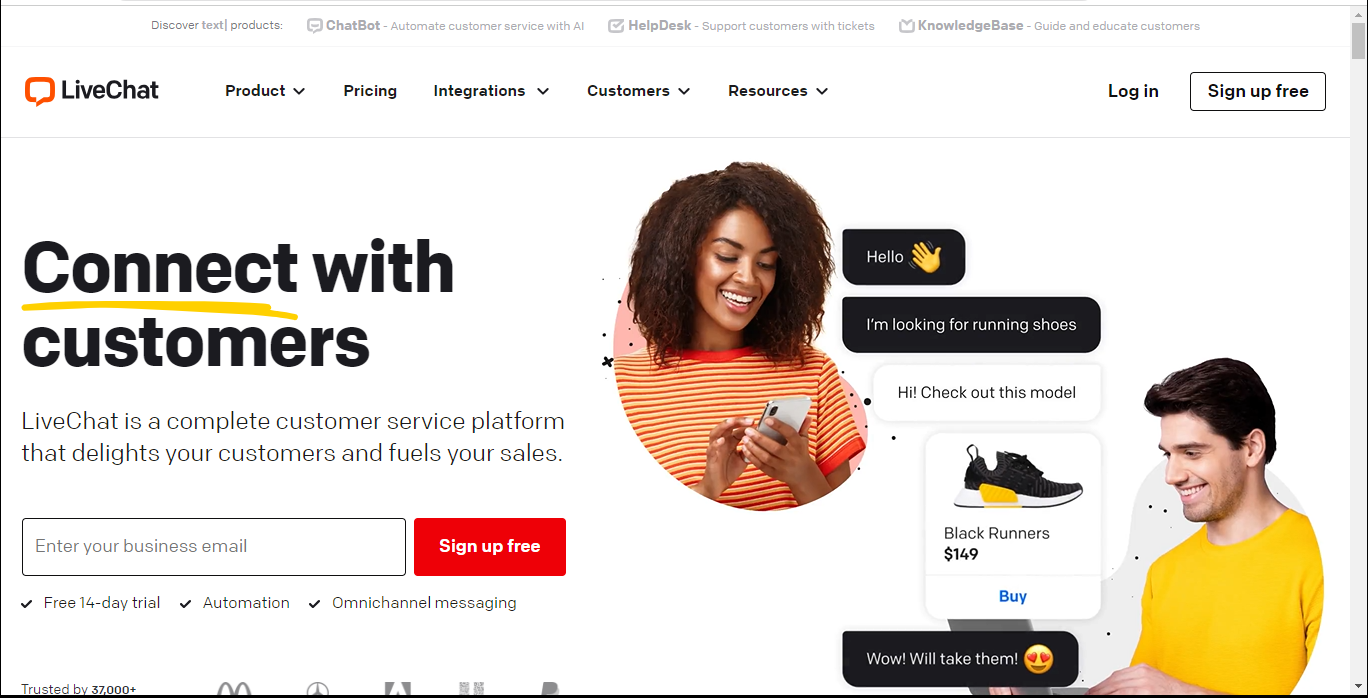 Key Features:
Customizable chat widget with branding options
Real-time visitor tracking
Knowledge Base
Integration with e-commerce platforms
Pricing Options:
Starter- $20/month/agent
Team- $41/month/agent
Business- $59/month/agent
Enterprise- Contact sales
Tool 5: LiveAgent
Brief Overview: LiveAgent is a cloud-based help desk software that offers advanced features to help businesses connect all their service channels including live chat, ensuring a smooth and unified customer experience.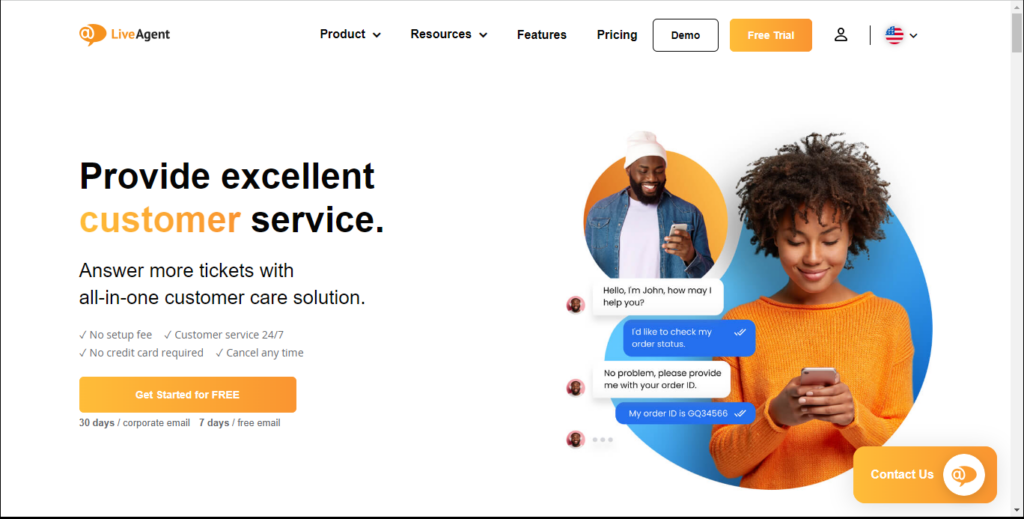 Key Features:
Chat button
Proactive chat invitation
Mobile app for on-the-go support
Customization options
Platform integrations
Analytics and reporting tools
Pricing Options:
Free plan
Small business- $9/agent/month
Medium business – $29/agent/month
Large business- $49/agent/month
Enterprise- $69/agent/month
Tool 6: Crisp
Brief Overview: Crisp is a live chat software solution with extensive features that help businesses initiate conversations with website visitors and boost conversions.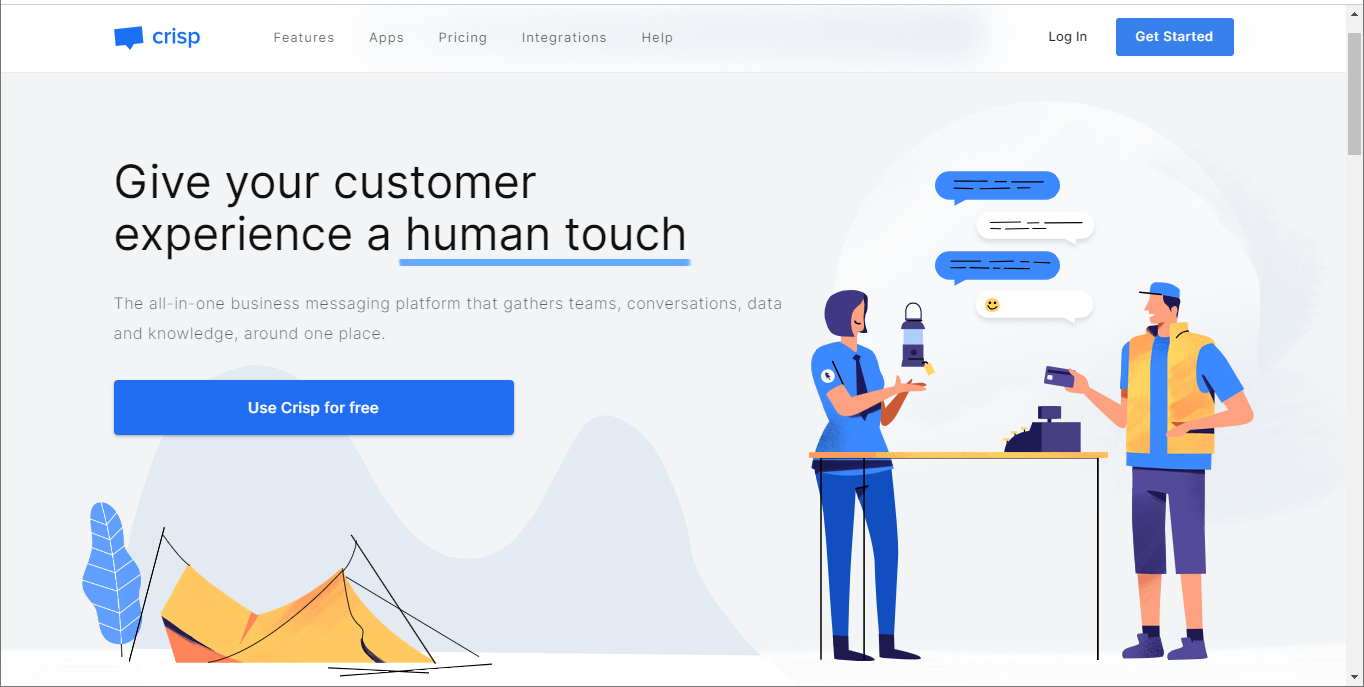 Key Features:
Proactive chat invitations
Shared inbox
Chatbots
Knowledge base
Ticketing system
Integration with marketing and CRM tools
Mobile applications
Pricing Options:
Basic- Free
Pro- $25/month/workspace
Unlimited- $95/month/workspace
Tool 7: Drift
Brief Overview: Drift is a website live chat software solution that focuses on automation and efficiency. It provides businesses with AI-powered chatbots to handle routine inquiries and free up support agents for more complex issues.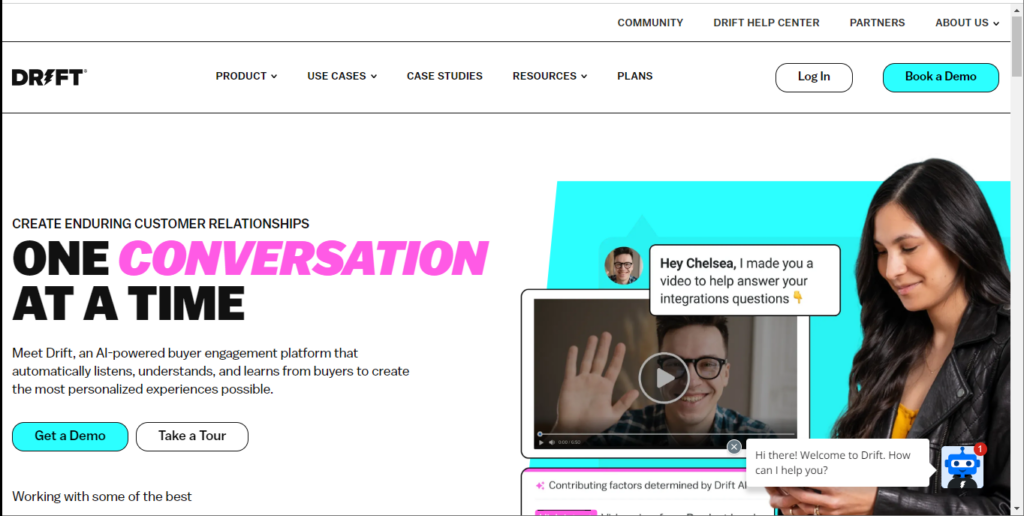 Key Features:
AI-powered chatbots
Live chat
Co-browsing for real-time assistance
Reporting and analytics
A/B testing
Workspaces
Flex routing
Video messaging
Customizable chat workflows
Pricing Options:
Premium- $2,500/month
Advanced- Contact sales
Enterprise- Contact sales
Considerations for Choosing
When selecting the right live chat software for your business, there are several key considerations to keep in mind:
Budget: Consider your budget and choose a website chat solution that offers the best value for your money.
Chat Widget Customization: Evaluate how customizable the software is to match your brand and unique requirements.
Software Integration: Check if the software can integrate with your existing tools, such as CRM, marketing, and knowledge bases.
Scalability: Ensure that the chosen software can grow with your business and accommodate increasing demands.
Support: Look for a software provider that offers excellent customer support to assist you when needed.
Final Thoughts
In conclusion, live chat software has become an indispensable tool for businesses looking to provide exceptional customer support. It offers instant assistance, increases customer satisfaction, and can be a cost-efficient solution. The seven live chat software solutions mentioned in this article cater to different needs and preferences, making it easier for businesses to find the right fit.
Whether you prioritize user engagement, automation, or customization, there's a live chat software that suits your requirements. Explore the options, take advantage of free trials, and select the one that aligns with your business goals and customer support needs. By implementing the right live chat software, you can improve your customer support and, ultimately, your business success.
Ready to take the next step in improving your customer support? Sign up for Chatway today and try out the amazing features for free.
FAQs
What is live chat support?
Live chat is a customer support tool that allows website visitors to have real-time conversations with support agents or representatives to get assistance, ask questions, or resolve issues.
How can live chat software benefit my business?
Live chat software can benefit your business by providing instant customer support, increasing customer satisfaction, being cost-efficient, and offering real-time insights into visitor behavior.
How do I add live chat to my website?
To add live chat to your website, you can select a live chat software provider, sign up for their service, and follow their installation instructions, which often involve adding a code snippet to your website's HTML. To add Chatway live chat to your website click the link below to read a guide – Installation guide
Which live chat software is the most budget friendly?
Several live chat software options offer free plans, including Chatway, Tawk.to. Compare their features to find the best fit for your budget.
5. What should I look for when choosing live chat software?
Key features to consider include real-time chat capabilities, customization options, analytics and reporting tools, and integration with other business tools like CRM and Knowledge bases.