In the current business landscape, understanding how to build an online presence can be essential to the success of any company. Even companies that produce decent revenue offline can benefit from creating a new revenue source.
In many cases, creating a new revenue source involves setting up an eCommerce store. Setting up an eCommerce store means mingling with the website builders like WordPress. People around the digital world know that having good WordPress plugins can make or break a site.
Using WordPress as a website builder makes sense because it features these prebuilt tools known as plugins that work on any site. One of the downsides to using WordPress, though, is that there may even be too many options available.
To ensure the website-building process is manageable, here are 10 WordPress plugins to help any startup set up their eCommerce store and start making money online.
1. Chaty
Having a chat plugin in an eCommerce store can help customers find exactly what they want. It creates a direct communication channel with the customer, which helps regardless of the purchase.
The most significant advantage that Chaty brings to the table is that it allows potential customers on other platforms to find the store's customer service department instantly. This direct connection helps ensure that stores are not missing out on customers because they forgot to check a specific chat app.
Any message that comes through one of over 20+ apps that Chaty supports will appear on the dashboard. The customer service team can respond directly on Chaty and keep the conversation going.
2. Poptin
Pop-ups are not a thing of the past. They are still a great way to incentivize sales. The key is creating a popup that genuinely appeals to guests.
Creating all kinds of popups is what Poptin allows web admins to do. The popup builder plugin has multiple templates to create pop-ups that offer discounts on specific products. These can also be a great way to get users to sign up for a mailing list.
3. Sticky Elements
Sticky Elements covers a part of the digital marketing world that's often overlooked. The plugin lets users keep social media or contact information directly visible while scrolling through the site.
Having this information always readily available to visitors makes it more likely that they'll contact the company. Pairing this plugin with Chaty can make communicating with potential customers a breeze.
4. Subscribe Forms
Having forms that look professional, or at least familiar, can go a long way toward getting more subscribers. Signing up for things online is something that only some people will be eager to do.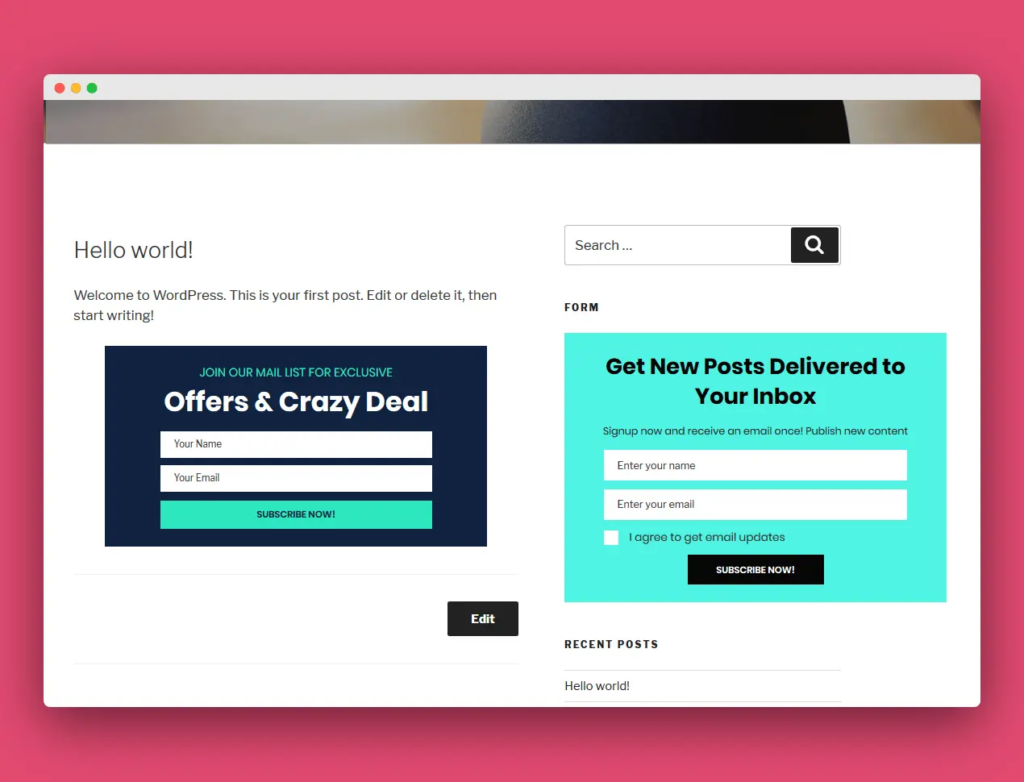 Giving visitors that extra layer of confidence with forms that look the part can have a positive impact. The way that the documents look is one of many positive things that this plugin has to offer. The forms can also be directly synchronized with apps like mail chimp to help build an email list.
5. Coupon X
Coupon X is not just another discount popup plugin. It's a plugin that many people have already interacted with. It is well known for showing a pop-up with a discount when users are about to leave the page.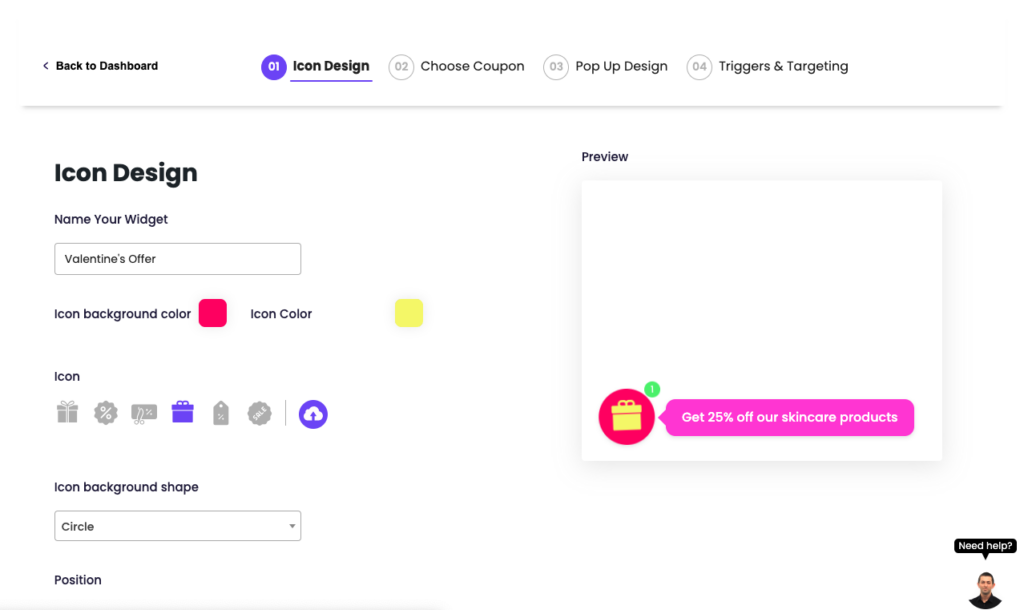 The plugin comes with a variety of templates to be able to create the pop-ups that are going to appear on the site. That's not the best thing it brings to the table, though. It can program the different moments that popups appear and even create unique codes for each site user.
6. Stars Testimonials
Do testimonials still help convert visits into sales? BrightLocal conducted a survey in 2017, which indicated that 85% of web users trust testimonials as much as traditional word-of-mouth advertising.
The numbers may have varied since then. Even if only 60% of web users today trusted testimonials, it would make sense to include them in an eCommerce website. Stars Testimonials not only creates a part of the site to add testimonials.
Its templates can incorporate pictures and be customized to mix well with the look and feel of the site. The way the testimonials appear on the site gives them a sense of legitimacy they may have lacked otherwise. That's why adding this plugin makes sense.
7. WP Sticky Sidebar
Sticky Elements or the WP Sticky Sidebar, what's the better option? Both of them are on the list because they each can fit different types of sites. Sticky Elements may be a better option for websites with more modern designs.
The WP Sticky Sidebar will be easier to incorporate into a more traditional site design. That's not the only thing the plugin has going for, though. It can grant some sites with an additional top margin.
Another positive thing is that it can be disabled for users visiting the site on mobile devices. Since both WP Sticky Sidebar and Sticky Elements offer free trial versions, looking into both could be a good idea. The plugin that looks best on the site can stay there for the long haul.
8. Folders
This plugin is undoubtedly one that won't be as easy to use as some others. When the eCommerce store has many pictures of products, Folders become necessary. The tool allows you to manage your media and library elements in a cohesive and user-friendly manner – helping you to keep things organized.
For a company with many products, when the pictures for a particular product are updated, it will be easier to delete the old ones. This can help clear up more space in the cloud for the site and make it load faster. Many eCommerce sites that have been running for a while are typically slow.
Folders provides the perfect way to keep all of the media files on the site organized. The advantage that this tool offers may not be evident every day. When it's needed, though, it usually comes through perfectly.
9. My Sticky Menu
Yes, this is another sticky plugin. My Sticky Menu is an app that can be used alongside either of the two sidebar options that made the list already. The central concept behind this plugin is that the top menu will remain visible as the user scrolls.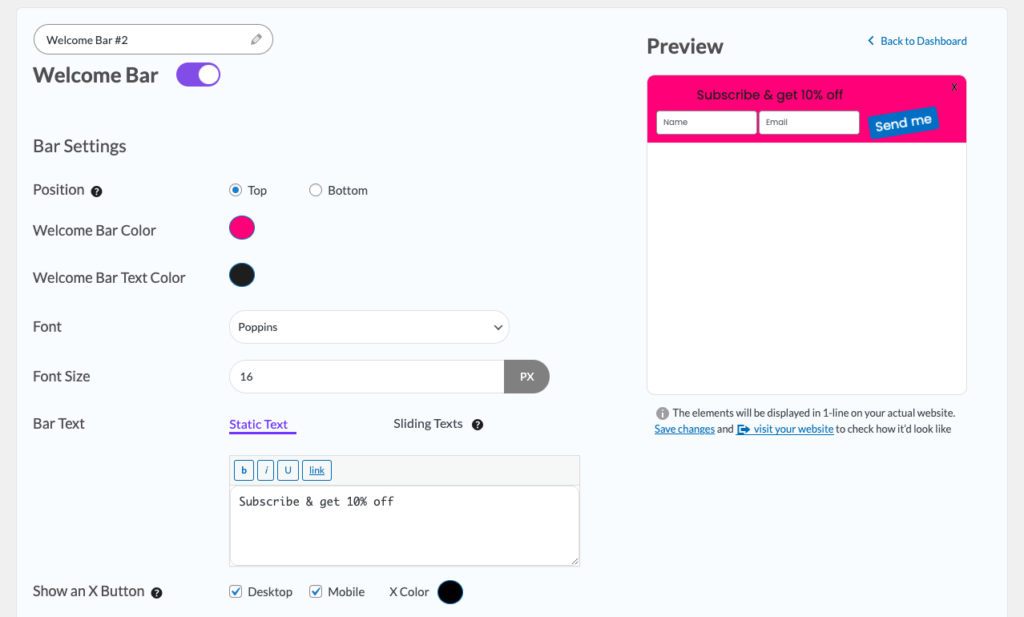 Some of the other sticky sidebar options work best to keep contact information in the direct line of sight of the reader. Having the top menu in the reader's view may not lead to direct conversions.
What it does help with is site navigation. Users who have the menu on hand, particularly the search bar, are more likely to explore different pages. In eCommerce, that can lead to more chances of making a sale.
10. WooCommerce plugin or Shopify Plugin
Any of these two plugins is going to be a must-have. It comes down to where the best place to sell particular products might be. These two made the list to make the point that there are WordPress plugins that run Shopify or WooCommerce.
When starting to figure out how to build an online presence, creating the site with WordPress is a good idea. At first, WordPress can certainly seem less user-friendly than building a Shopify store or WIX site. When the business grows, though, having the whole WordPress plugin system to choose from is something web admins will appreciate.
Final Thoughts
The WordPress platform allows creators to truly implement their vision on each website. As we recently mentioned, that may not be evident for beginners, who could have a lot more trouble adapting to the platform. This creative freedom that the website builder offers can be worth it in the long run.
When building an eCommerce store, getting in a rush to implement every single plugin out there can be a mistake. New creators would do well to remember that these sites are always a work in progress. The Folders plugin is a perfect example of a helpful tool that many new creators will overlook.
Keeping an open mind and always looking for new tools is a great way to ensure a site stays fresh. Once creators truly unlock the potential that some plugins bring, the sky's the limit.