Trying to grow your business doesn't have to be a daunting task.
Sometimes it might seem like one. Like when you have to ask yourself serious questions about what's worth spending money on, where you should invest your time, or how you should market your company. But asking too many of these kinds of things can keep businesses rooted where they are. Or worse, send them down the wrong path.
The implications of this aren't good – wasted money, wasted time, wasted emotions.
And I think we can all agree that this is not a place that any business wants to be.
So if getting stuck is a bad thing, how do we get around this?
The Workaround
The best way to get over this hurdle is to separate what works from what doesn't early on with tried and true practices.
Others have been through this journey and have experienced hiccups so that you don't have to.
This means you can skip the wrong paths, skip the worry, and skip being stuck. This doesn't have to be a daunting task like I said before.
There are tons of proven tools out there that help you increase your website traffic and grow your business.
So check out these 17 proven tools that can actually help your eCommerce site. Using any of these can help you get off on the right foot and can stop you from wasting time on the things that don't work.
Tool #1: Google Ads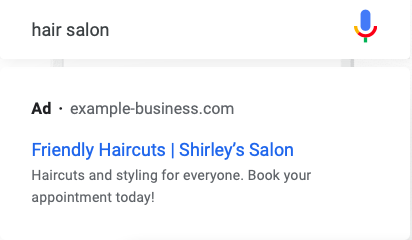 Have you ever googled something and seen the tiny word "Ad" placed right beside a link?
This is Google Ads in action.
The world's most popular search engine offers a feature that puts your business right at the top of its search engine.
If you feel like you can't afford this, don't worry. They'll work with any budget to generate organic traffic to your website.
Tool #2: Hootsuite
Most professionals can agree that social media is an excellent tool to increase your brand's exposure and generate web traffic.
If part of your marketing efforts is spent on social media, consider using Hootsuite to manage all of your posts on Twitter, Facebook, Instagram, Linkedin, or Youtube.
It's a timesaving tool that lets you interact with all of your socials in a single location.
If you're working with a group of people, it helps to stay organized.
Using knowledge management software like Klutch can help you and your co-workers stay on track, create actionable goals, and ensure that you're all getting these goals done on time.
And the best part? Klutch is completely free to use.
Tool #4: Google Reviews
SEO is essential for getting your business ranked as high as possible with Google.
This is one reason why getting positive Google reviews through your Google My Business account is so important – it helps improve your SEO.
It also gives potential customers proof that your company is trustworthy. A positive review can be the difference between landing that new client or not.
Try to incorporate Google Reviews into your business to land more customers.
Tool #5: MailChimp
Email marketing can be an affordable way to retain and land clients.
And Mail Chimp does just that. It simplifies the whole process of identifying clients, writing multiple emails, and more by automating and localizing your outbound emails into just one program.
So you can save time on email marketing by leaving it to Mail Chimp.
Tool #6: Optimizely
Have you ever found yourself trying to decide between multiple page layouts or arguing with a co-worker about what the best kind of email to send is?
If so, check out Optimizely.
Optimizely is the perfect tool for A/B testing. It'll give you accurate analytics to help you decide exactly which path you should take to generate the most web traffic.
That way, you can be confident in what you're doing.
Tool #7: Ainfluencer
Influencer marketing platforms are a fantastic up-and-coming tool that can help bring your business to an already engaged audience.
Ainfluencer lets your brand connect with established influencers to promote your products and services. Their audience becomes your audience.
If you don't want to spend the time getting more Instagram followers, you can easily use somebody else's.
Tool #8: Compressor.io
This is another tool that helps you improve your website's SEO.
Your website's load time can impact how Google ranks your business in its search engine.
And having larger than necessary images on your website can drastically slow down your load time.
So, Compressor.io solves this problem by reducing the size of your images while still maintaining their attractiveness.
Tool #9: GTmetrix

Now that you know your load time affects your SEO, how do you actually find out how fast your website is? GTmetrix.
Just type your URL into its search bar and hit enter for a free and accurate reading.
Tool #10: Google Keyword Planner
Another Google tool, Google Keyword Planner, helps you find alternative words that people might use to search up your business. As the name suggests, it helps you plan keywords for your marketing campaigns.
Use it and you might just find words that you never would have thought to use.
Tool #11: Google Analytics
If you aren't using Google Analytics yet, you should be. Their "Freemium" service lets you take advantage of its basic features – which are generally considered enough for small businesses.
With it, you can track key insights about behaviors on your website and can use that to guide future decisions or to see how your business is progressing.
Tool #12: Moz
Moz is one of the oldest SEO consultancies around so, they're pretty well-respected in the SEO world.
Not only does Moz have a ton of free information about best SEO practices and useful free tools, but their paid services can help you visualize how your website compares to others while auditing your competitors' websites.
If you're looking to step up your SEO game, Moz is a great place to start.
Having information about your customer base is so important when you're trying to figure out your next move.
Use Subscribe Forms to really see how people feel about your product and gain more email leads in return.
Tool #14: WatchThemLive
WatchThemLive is another tool that provides you with information on your customer's behavior. The tool can provide you with heat maps of the places where your users have scrolled or clicked so that you can get an idea about what people are attracted to on your website and what they aren't attracted to.
Tool #15: Shopify
Cloud-based Shopify is holding its own against eCommerce giants like Amazon.
Joining their network lets you set up shop on their platform and manage your sales across multiple points.
By joining Shopify, you get a storefront, a payment processor, a shipping partner, a back office, and marketing headquarters, all in one.
Talk about convenience.
Tool #16: Jungle Scout
If Amazon is more your speed, then consider getting Jungle Scout.
Jungle Scout is an all-in-one platform that tracks your business on Amazon, helping you keep a tab on your products, your suppliers, your sales analytics, and more.
If you're unsure where or how to sell your products, Jungle Scout has a lot of experience guiding and consulting people on Amazon.
So it's a great place to start if you're a beginner.
Tool #17: Guest Posting
Do you know somebody getting a lot of traffic to their own website?
Consider writing a blog post on their site with a link to your own nestled in the post somewhere.
Writing a guest post benefits both websites. Creating links between your two websites helps to increase both your SEO and traffic, and it also provides the website you're writing the post for with exciting content.
It's a win-win.
In the End
And so, we've made it to the end.
Knowing which tools can help increase your website traffic is an important piece of information for any business.
Although some of these tools directly redirect traffic to your website, some give you everything you need to know to work efficiently and intelligently.
They are all beneficial to your growth and have been used by countless eCommerce sites.
So if you're looking to grow your business successfully, consider using any one of these tools.
You'll be happy that you did.
Author's Bio: Matthew Mullins is a content strategist at Ainfluencer specializing in helping businesses reach new audiences and grow their brand's outreach.