Internet connectivity has opened the door of opportunity for earning money from home. This is why we're seeing a steady flow of people now working remotely.
As of 2017, there were a whopping 3.7 million Americans working from home. That's nearly 3% of the U.S. population and a 115% increase from 2005.
The web has made it so that employees can work from home and entrepreneurs can jumpstart their online businesses. However, whether or not they succeed all depends on their strategy, budget, and target market.
This is why we recommend aiming for a business with lower startup costs and high potential for earning a profit.
One way to do this is by building a WordPress blog. From here, you can choose one or more methods for generating an income.
Let's take a look at some of the ways you can make money with your WordPress site.
1. Monetizing Your WordPress Blog
This is one of the tried and true methods for creating ongoing income online. Once you populate your website with content, you can monetize it in a number of ways.
The key though is to come up with a content strategy to ensure you're delivering blog posts that people actually want to read. From here, you can build up your traffic with new and repeat visitors.
So how do you monetize your content?
One way is to promote products and services that relate to your content and audience. For instance, if you write about pets, then you can become an affiliate marketer of sites that sell pet clothes, toys, and other gear.
Affiliate marketing guru, Doron Wolffberg of Cliverse, says, "Affiliate marketing has taken off in a big way in recent years, and as the pet industry has also grown, success with affiliate pet programs has never been more achievable. Niche down and provide engaging and accurate reviews on popular products, and chase great opportunities to collaborate with fellow bloggers for increased traffic."
Another option is to apply for Google AdSense. Once approved, you can place Google ads on your blog posts. This will earn you money each time a visitor views your blog content. Albeit it's only a few cents per unique view, it's still something.
If you can grow your traffic exponentially, then you can watch your AdSense income soar.
Then there's sponsored blog posts. You can have brands pay you to promote their product or service in a blog post. There are rules to this though – like letting your audience know that it's a sponsored post.
However, if you don't like the idea of sponsored content, you can always go with honest reviews. Sites that review products and services are popular, but only if you can prove yourself trustworthy.
People are always looking for online reviews of products and services to help them make purchasing decisions.
2. Offer Your Content in the Form of a Membership
Do you have content that your audience would kill to have? Then entice them with some free blog posts, then lock the rest away behind a membership. MarketBeat's penny stocks landing page is a great example of a site that does this well.
This way, you can show your audience you know what you're talking about and what to expect if they become a member. You can have different levels of memberships for different tiers of content.
You'll find experts doing this with their course content.
Or if you're looking to offer something more interactive, then you can opt for a private forum that's only available to paid members. On here, you can offer feedback, give advice, and create a community where there are experts helping your audience with your problems and answering their questions. Email Service Providers would play a great role in accomplishing this goal.
3. Build a Directory Users Pay for
If you don't like the idea of charging your audience for access, then there's another way to earn money from your WordPress website.
For instance, you can build a directory that businesses pay to be added to. Let's say you have a site dedicated to pest control and you have a directory of pest control companies all around the U.S.
If your website starts getting a lot of traffic, you can allow pest control businesses to add their listing to your directory for a price.
Another option is to help your audience find work in a specialized area, such as freelance writing, web design, or finance. You can either find work on various job boards and link to them on your site. Then use Google Adsense to earn money from the views.
Or you can have businesses pay to post their job ad on your website. To pull this off, you must prove you get a good amount of traffic from their target audience.
For instance, if you have a blog about business finance and your audience is predominantly accountants, appraisers, and tax professionals, then this will convince them it's worth paying to list on your site.
4. Create Digital Products to Sell
You have online businesses that sell services and others that sell tangible products. But there's another venue you can enter into – digital products.
These products you sell can be downloaded by your customers to their computer or mobile device. For example, an e-book, online course, or webinar.
You can offer these items in exchange for a monthly fee or a one-time price.
The key is to have some type of information that your audience will find high-value so they're willing to pay to access it.
You can use your WordPress blog to raise awareness of your digital products and your expertise. In a sense, your blog is what drives traffic and your digital products are what generates an income.
Together, you can build your brand, visibility, and trust. You can find numerous industry influencers doing this very thing. They grow their audience using their blog and turn them into loyal fans and brand advocates.
This works out well because not only do they get their audience to make purchases, but they also get free advertisers who drive more people to their site.
5. Open Up an Online Shop
You'll find that WordPress is highly versatile, making it an excellent platform for building just about any online business. This includes selling goods online.
You can connect platforms like Shopify to your WordPress site so you can create a storefront. This way, when people visit your site, they can shop for items directly from you.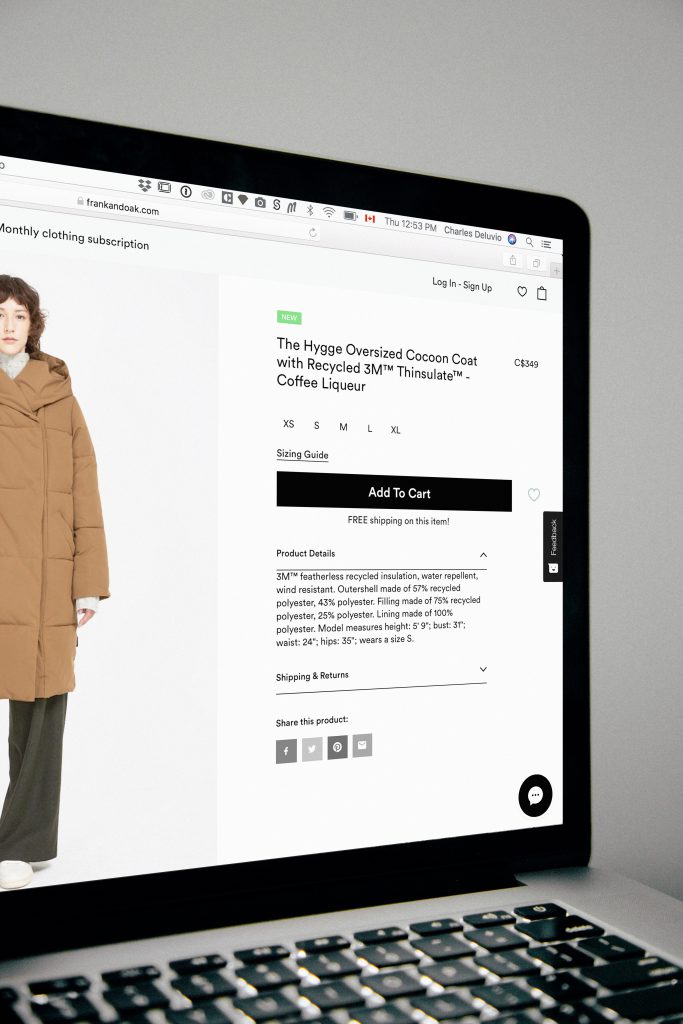 You can accept online payments via WordPress by setting up plugins that enable this. And there are a variety of themes you can choose from to make your store unique.
In this case, it's better to go with a paid template vs a free one that many WP site owners use.
You can sell just about anything you want on your WordPress blog, including clothes, shoes, household items, décor, toys, and so on. If you can find products your target customers want to buy, then you're in the money.
This is why you should do thorough research in advance before selecting the items to sell in your online store. Also, it's a good idea to look into dropshipping.
This way, you don't have to worry about keeping inventory. You can find a drop shipper that sells the items you want. Then once someone makes a purchase for the item via your website, the merchant will ship it to the customer for you.
So no need to buy storage space, keep inventory, or worry about money loss due to overstocking of unpopular items.
6. Offer Your Services On Your WP Site
We already discussed how WordPress bloggers can sell their digital and physical products using their site. Now, it's time to talk about selling your services.
You can use your WordPress blog to showcase your expertise and why they should hire your service. For instance, if you're a business coach, you can blog on topics that educate your audience on improving their business.
Then if they want one-on-one coaching and a little bit of hand-holding, then they can reach out to you for coaching services. There are a ton of services you can provide through your WordPress blog, including finance, freelance writing, tax prep, business setup, web design and development, consulting, and more.
Whether you're a local or online-only, you can find clients that need to acquire your service.
7. Develop for WordPress Blogs
Do you have design and development skills? Then you can offer them to the WordPress marketplace.
This can include new and improved ways to build an online store, add photos to their blog, or improve search engine optimization.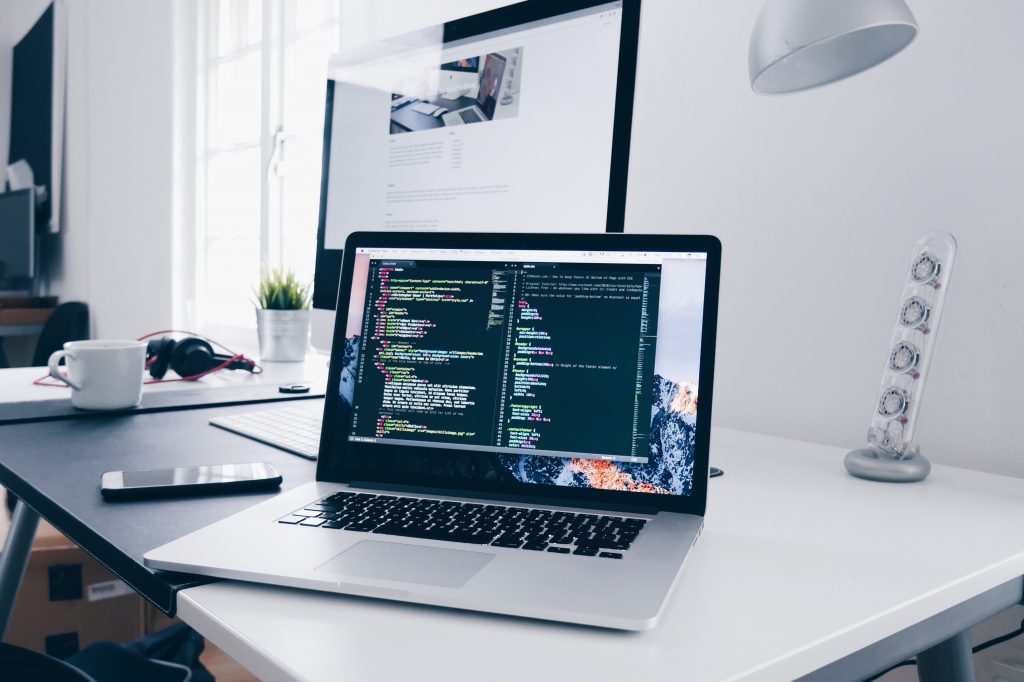 Then you can also create WordPress themes for users to apply to their blogs. As you'll find, there are various types of theme categories to develop for.
Some include online stores, blogs, business services, photography, and so on. All of the products you develop can be sold in the marketplace.
Making Money with Your WordPress Blog
Found one or more ideas on this list suitable for your own WordPress blog? Then it's time to put them into action.
Once you do, you can come back and let us know what you decided to pursue and how well it's working out for you!