Creative people get more and more opportunities to make money by doing what they're passionate about. Not so long ago, blogging was just a sort of hobby.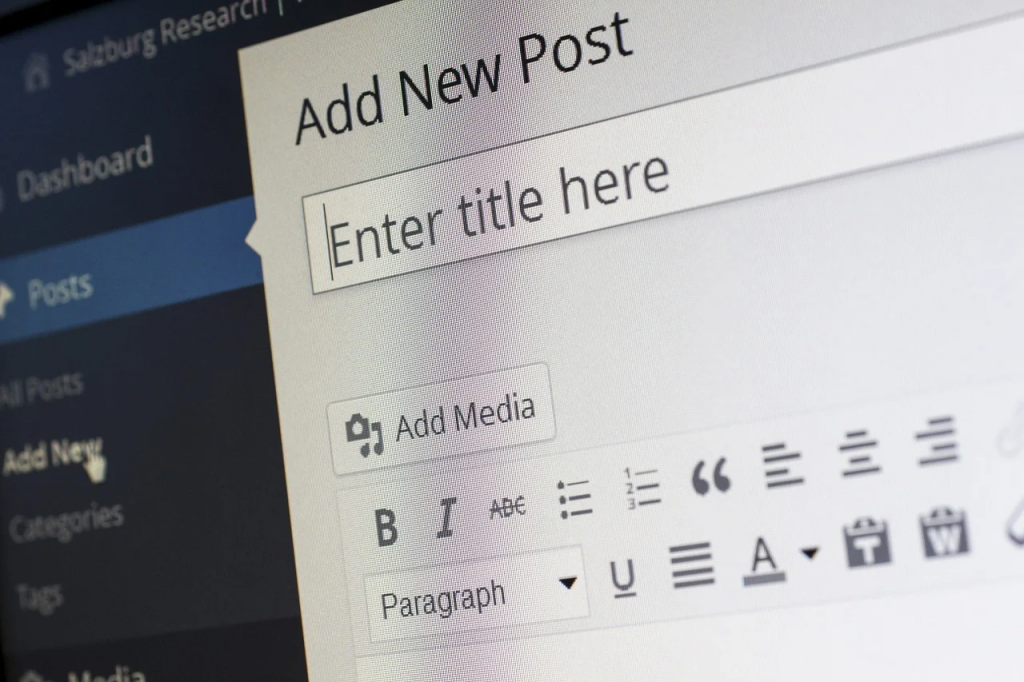 You could use your blog to promote your ebooks or webinars, but blogging itself couldn't be considered a source of income. As more brands started to realize the value of content marketing, blogging and guest blogging became integral parts of many companies' marketing strategies, while bloggers got more opportunities for monetization.
Today, starting a blog basically means starting a business. The main thing is to know how to turn a blog into a business that will become a reliable source of income. To make money with your blog, you should be familiar with some common marketing techniques.
Fortunately, bloggers have many opportunities to earn money. The main challenge is to find a method or combination of methods that will work for you because all blogs are different and have different audiences.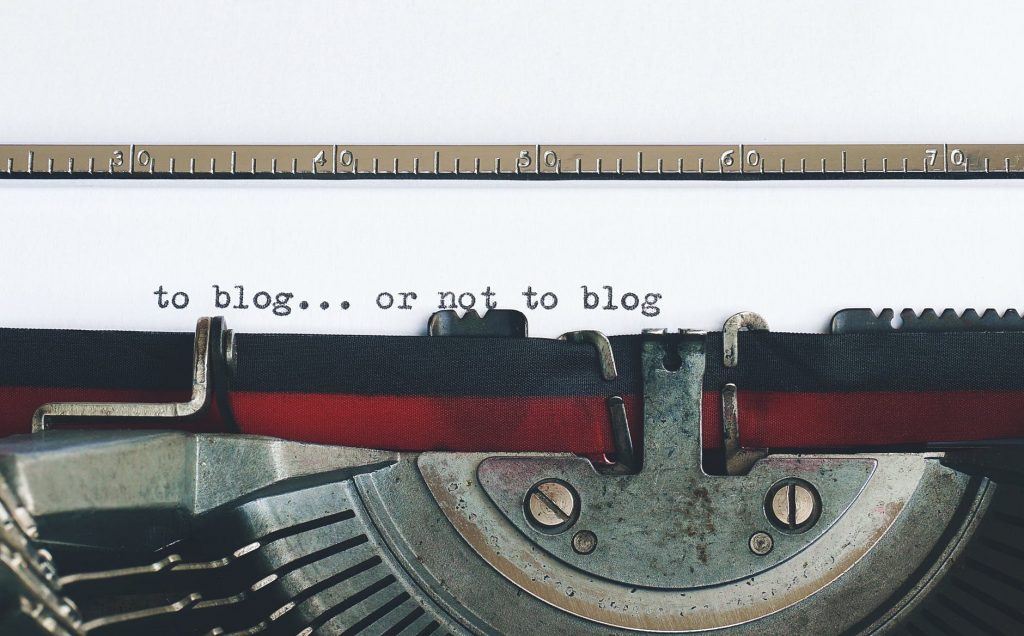 How To Monetize Your Blog
For example, if your blog is dedicated to knitting, selling t-shirts and hats might be a tricky task, while lifestyle bloggers can make such sales one of their main sources of income.
Paid subscriptions and memberships rarely work with blogging because people don't like to pay for something that they can get for free on other websites.
However, you can offer a premium membership that grants access to unique content if you have a dedicated audience. Besides, you can sell not only physical objects but also ebooks, tutorials, webinars, etc.
You can also participate in various affiliate programs that will enable you to earn commission on a pay-per-sale or pay-per-click basis. You can sell branded merchandise and receive donations from your audience.
Besides, you can show ads from other brands, including banners, text ads, and video ads. In this guide, we will share some proven tips that will help you turn your blog into a business and maximize your profits.
1. Know Your Audience
For every business, the first and most important step is to identify the target audience. You should know who you're selling to, and it will help you better understand what you can sell. Moreover, the success of blogging as a business directly depends on the quality and relevance of your content, which means that you must perfectly know your audience, their needs, interests, and preferences. Therefore, the biggest mistake a beginner blogger can do is not to put enough effort into researching the audience.
Consider your audience as customers. What do they need? What you can offer? You should understand how you can help your audience through the content of your blog.
This way, you'll be able to focus on the right type of content intended for the right people. If people need what you offer, they will be more likely to become your customers. First of all, you should determine the audience of readers.
Identify who you want to reach with your content. Think of your knowledge, passions, and experience that can be beneficial for others. When people visit your blog, they should find something valuable. It's impossible to be helpful to everyone, but you can target specific groups of people with specific needs.
Determine your perfect reader and be specific. How old are they? What are their professions? What is their average income? What are their main interests? The more specific you are, the easier it will be for you to provide value.
2. Set Up Your Blog
Not all platforms are equally good when it comes to earning money from blogging. You can choose from among many different hosting solutions and blogging platforms, and not all of them have all the necessary tools for business activities.
All platforms have certain limitations associated with monetization, customization, and optimization. You should be able to customize, grow, and brand your business. In other words, you must have full control over your business, and the same goes for your blog, as well.
Some platforms might be popular among amateur bloggers but they cannot satisfy the needs of those people who use blogs to generate revenue.
We recommend that you set up a self-hosted blog on WordPress. WordPress offers great customization opportunities because it supports countless themes and plugins, many of which are free.
WordPress has been used by bloggers for many years, and this platform is also used by such companies as The Washington Post, Forbes, The New York Times, TechCrunch, and many others.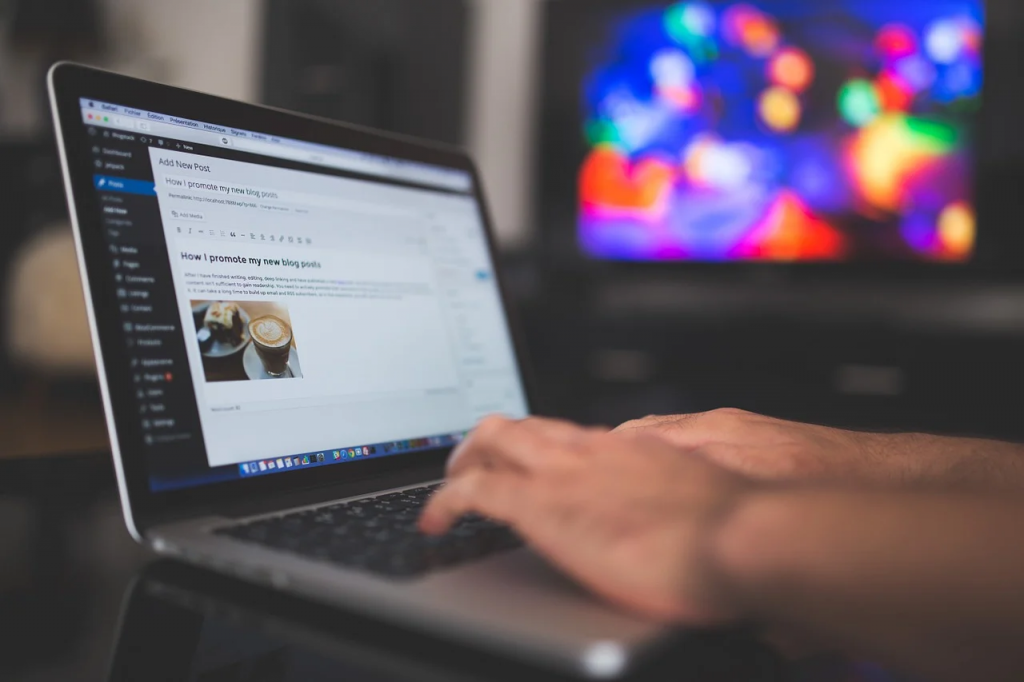 3. Learn SEO
If you want to succeed, you should familiarize yourself with the basic principles of SEO and take them into account when creating your content. The term SEO stands for Search Engine Optimization. You need to optimize your website for search engines to get higher rankings in search results. Whenever you google something, the results that you see on the first page are web pages that Google considers the most relevant and useful. You should start to learn SEO as soon as possible because you need organic growth to succeed.
First of all, make sure that your website loads quickly because slow loading won't let you be displayed in top search results. Secondly, do proper keyword research.
Keep in mind that SEO is not about how many keywords you use but rather how you use them. Your content shouldn't be overstuffed with keywords and they should be denser at the beginning of a post.
You should also use keywords in titles, headings, meta descriptions, and alt tags for images. Generally, Google likes and recommends high-quality content so your main priority should be to deliver value.
Given that active blogging means creating a lot of content, you may use some help from professional writers who are familiar with SEO.
Many online writing services work not only with students who need essays but also with content marketers and bloggers who need editing, proofreading, and other kinds of assistance.
To choose the best professionals, you can check essay writing services review websites like Writing Judge.
4. Choose Revenue Streams
Generally speaking, you can create and sell your own products, and you can also promote and sell products from other brands. Creating your own products takes some time so there's nothing wrong with selling products from other brands at first.
Besides, it will be easier for you to sell your original branded products after you gain some experience. Here are some of the most common revenue streams for bloggers.
You may promote someone else's product directly and you can also allow an ad network to use your blog to promote various products. Although many people use ad blockers, ads remain one of the main sources of blog monetization. Keep in mind that your blog should get enough traffic to enable you to apply to premium ad networks.
To get started with ads, you can use Google AdSense. Just visit the AdSense page, create a Google account, or sign up with the existing one.
After this, you should follow a straightforward step-by-step process, providing the necessary details about your website. Submit your application and wait.
Usually, websites are reviewed within two weeks. To get approval, your blog should be filled with high-quality content, and your posts should also be good in terms of SEO. Besides, you shouldn't use any copyrighted materials.
Affiliate marketing have a lot in common with other types of advertising because you're basically getting paid for placing an advertisement on your website. The only difference is that your readers should not only click on such an ad but also make a purchase. Once the sale is made, you will get a commission. Many companies, including Amazon, have affiliate programs where you can choose from among hundreds of products to promote them on your website.
We've already mentioned merchandising, and it's a very common revenue stream among bloggers and influencers who already have a solid follower base.
Many companies sell a variety of items, including t-shirts, mugs, bumper stickers, hats, etc. You can put your logo on any of such items and sell them. Some on-demand branding services even offer a marketplace where visitors can purchase your products
You can also create sponsored content, promoting products from other brands. For example, you can make product reviews. Usually, sponsored content is aimed to raise awareness.
5. Use Email Marketing
Return on investment (ROI) of email marketing is four times higher than that of any other digital marketing channel, so you certainly won't regret investing some time and effort in it.
Email is a channel of personal communication so it enables you to not only attract attention to your blog but also build relationships with your target audience.
You can send newsletters with valuable relevant information, and you can also send personalized recommendations with relevant products.
Final Thoughts
Bloggers have many opportunities to earn money through their blogs so turning your personal blog into a business is easier than you might think. Nevertheless, you should familiarize yourself with the basics of digital marketing and SEO.
We hope that this guide will help you focus on the right aspects and make your blog business profitable. Don't forget that your ultimate objective should be to deliver value with your content.
If your readers find your content interesting, relevant, engaging, and unique, they will want to support your blog.
Author's Bio
John Edwards is a writing specialist who is looking for ways of self-development in the field of writing and blogging. New horizons in his beloved business always attract with their varieties of opportunities. Therefore, it is so important for him to do the writing.