In this guide we'll show you how to use the new Folders action bar created to make your workflow faster, easier and more efficient.
To learn more about how to use the plug-in click here, and don't forget to check our entire Folders knowledgebase to make the most out of it.
Your action bar will look like this: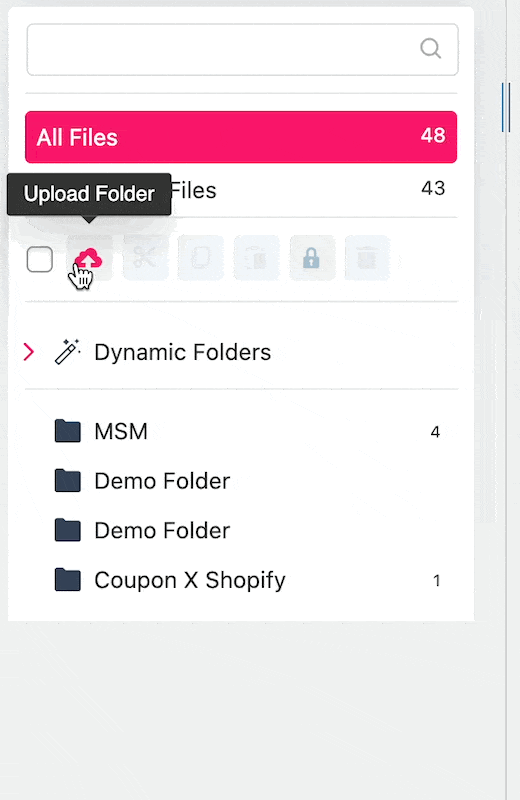 First, there is a checkbox that allows you to enable "multiselect" (to select multiple folders at once).
Next you have the upload feature that allows you to upload media folder structures in your WordPress admin panel (to read more about this click here).
After that you get the standard cut, copy, paste, lock and delete features.
To read more about how to lock a folder, click here.
That's it. Navigating through your folders has never been easier! ☺️ Check out our knowledgebase to make sure you make the most of your Folders plug-in!
---