In this guide we'll show you how to upload a new folder in your WordPress Media library through the Folders plug-in and have the folder structure replicated as virtual folders in the Media gallery.
To learn more about how to use the plug-in click here, and don't forget to check our entire Folders knowledgebase to make the most out of it.
Let's get right into it. First, open your Media from your WordPress dashboard and click on the "Upload Folder" button in the Folders action bar. To learn more about how to use the Folders action bar, click here.
Next, a window with your computer's folders will open. Click on the folder you want to upload. The folder and any existing folders inside will be uploaded to your Media gallery.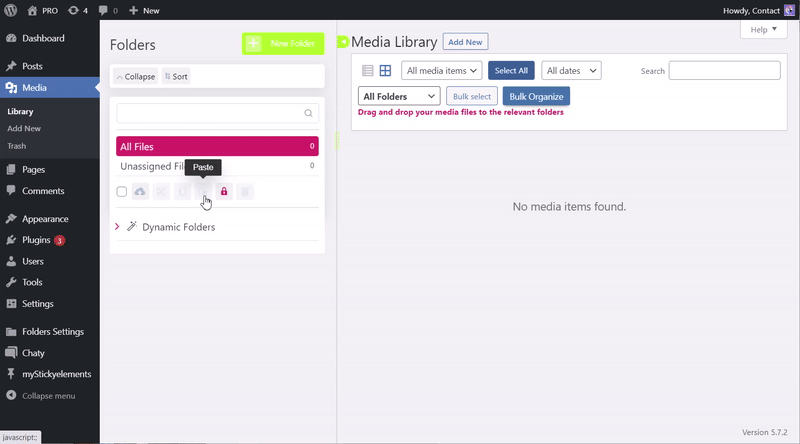 That's it. Now your folder structure from your computer will be replicated in your WordPress admin panel in a few quick and easy clicks. Easy as 1,2,3! Check out our knowledgebase to make sure you make the most of your Folders plug-in!
---