In this Help Guide, we will try to illustrate How to use Folders Plugin.
Don't forget to check our entire Folders knowledgebase to make the most out of the plug-in ☺️
Download the Folders plugin for WordPress on Premio for WordPress if you haven't already downloaded the plugin.
Folders is a plugin that lets you arrange your pages, posts and media files neatly in folders and sub-folders for your WordPress website. Our free version allows creating unlimited folders.
Follow through the steps to understand the process:
Step 1: Login to your Worspress Admin Dashboard and scroll down to the Folders settings option on the left menu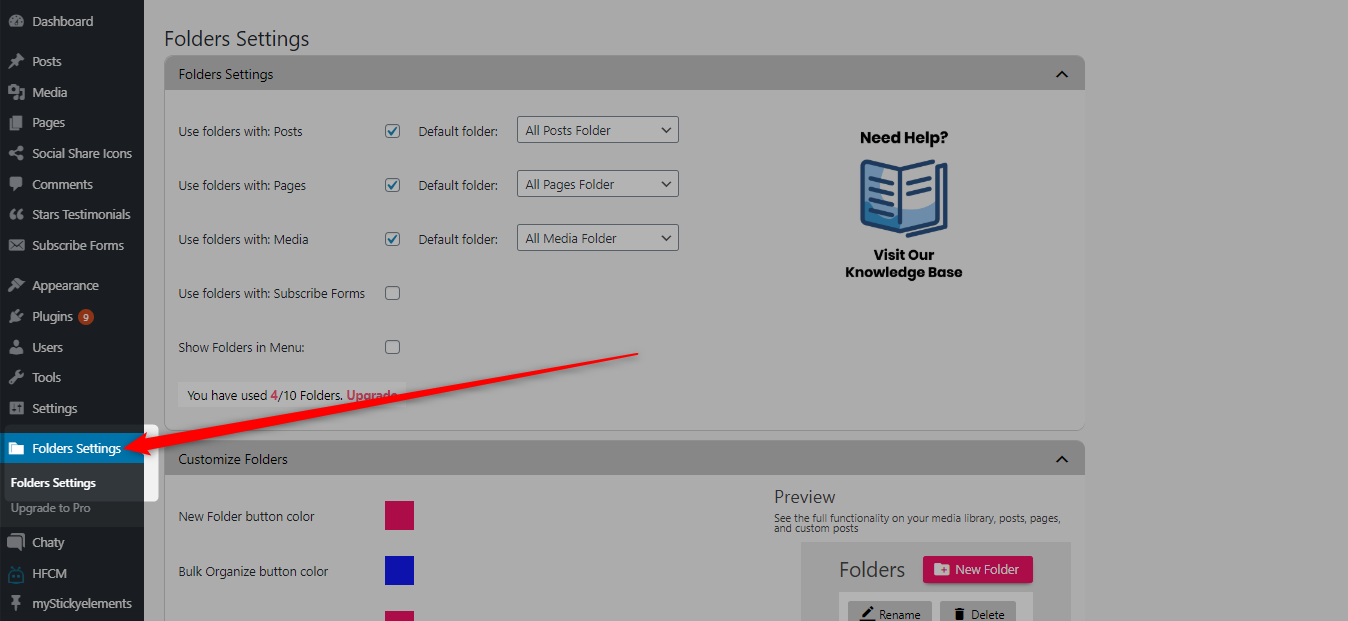 Step 2: Under the Folders settings option, you will get to see checkboxes that you can tick off to create Default Folders for Posts, Pages, Media files and even your WordPress plug-ins page! After you tick off the checkboxes, you can further select the default folder from the dropdown beside it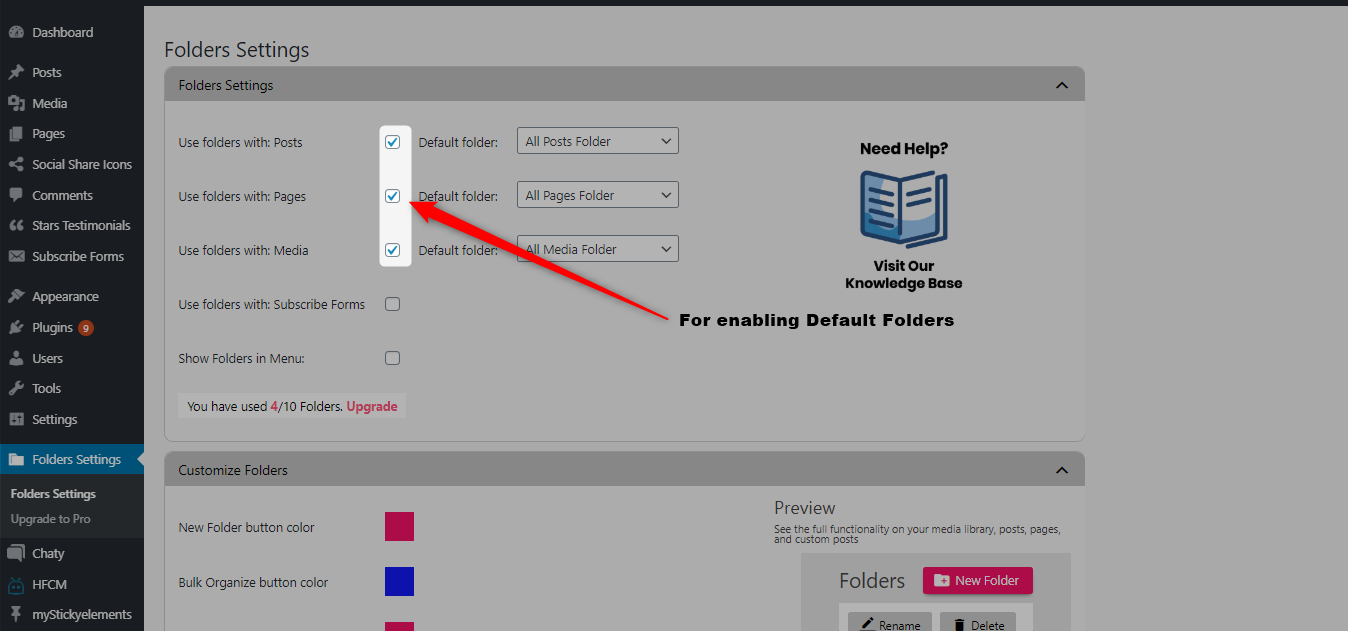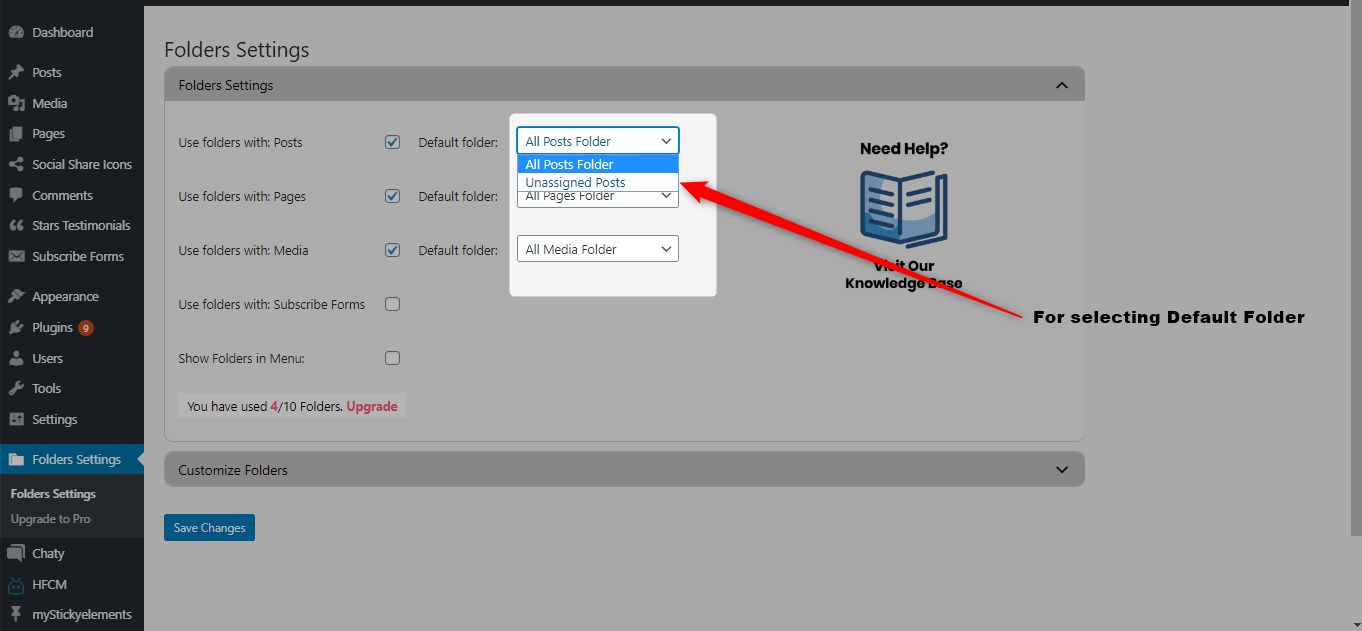 Step 3: Now click on the Customize Folders dropdown below to open the customization options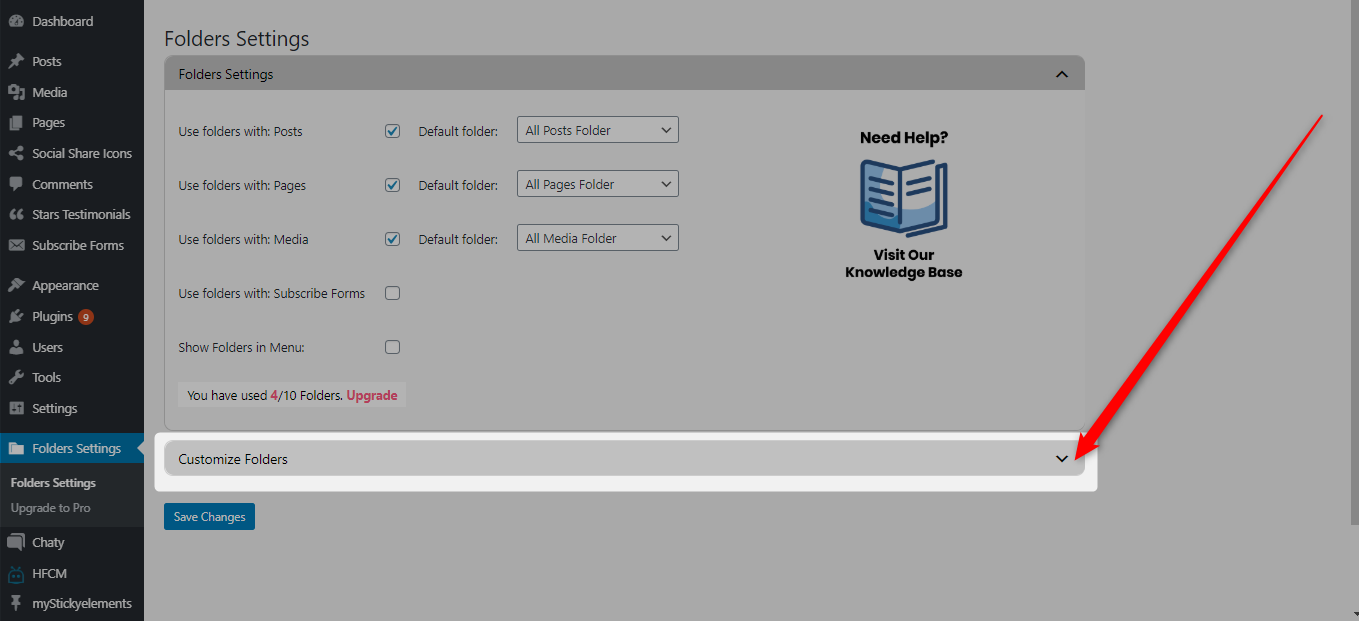 Step 4: In the customization option you will get to customize the appearance of the Folders plugin, like the color for New Folder, Bulk Organize, Dropdown and Background Color. Once you click on each individual color tab, you will get the option to change color as shown below: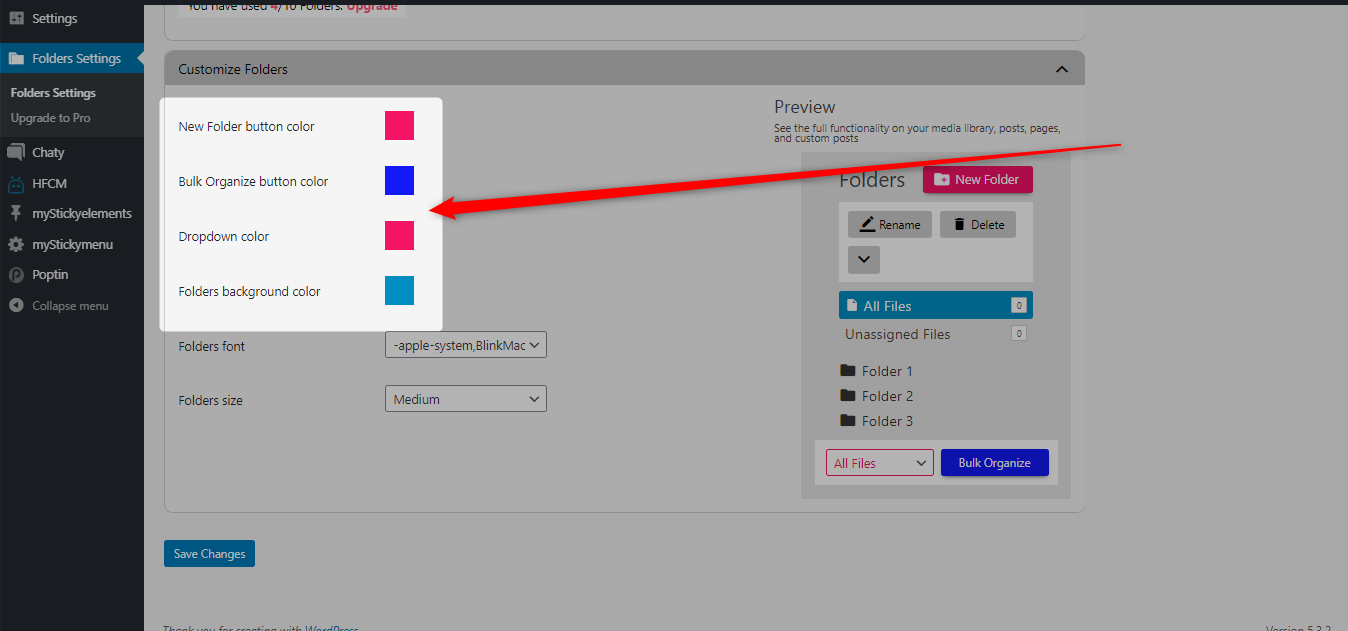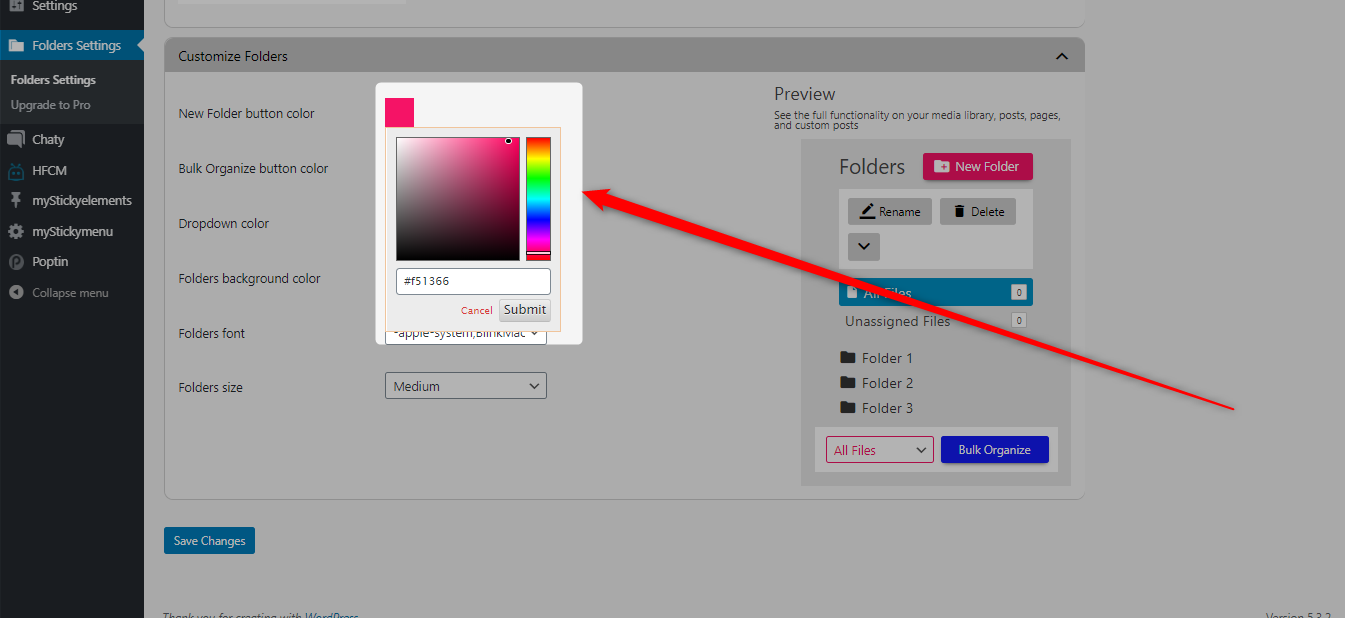 Step 5: You can also change the fonts and the Folders size (icon) from here as well: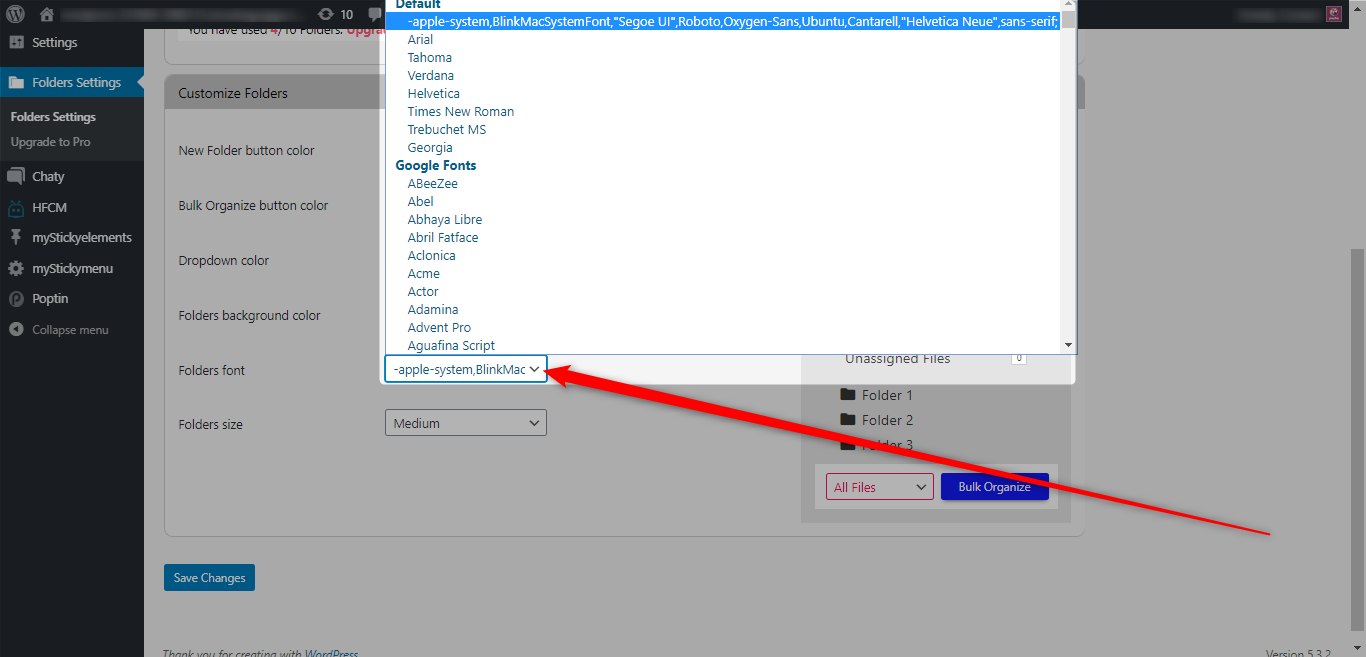 For changing Folder size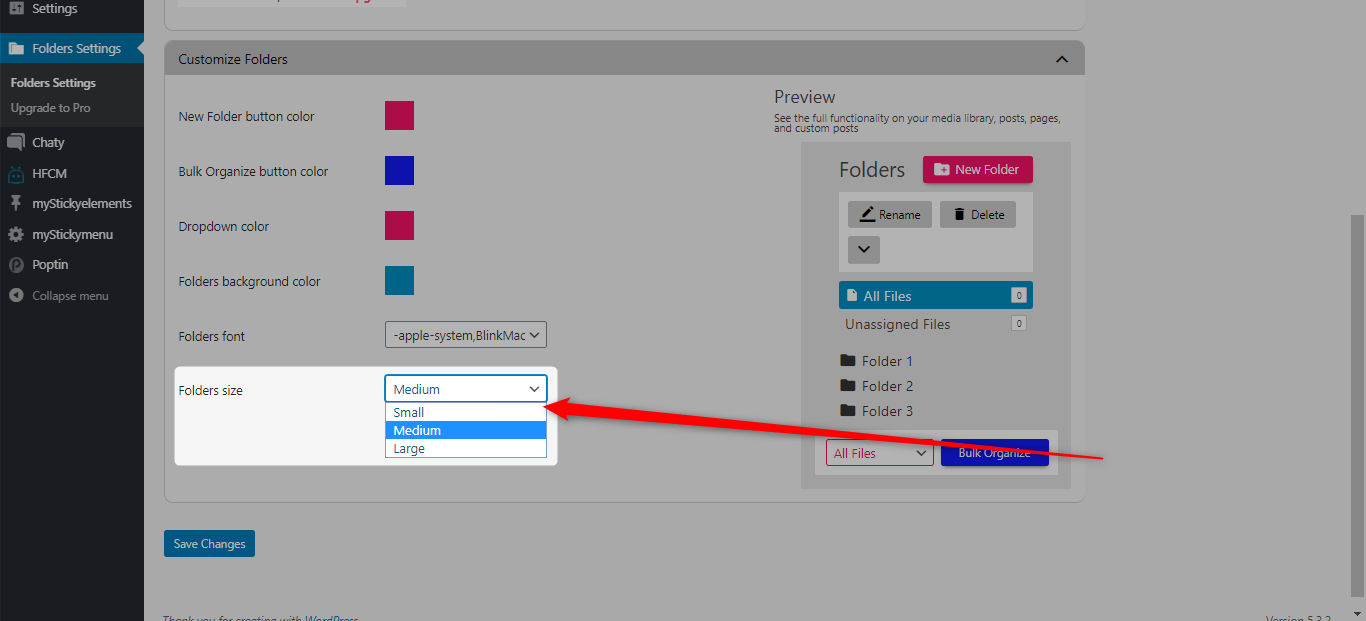 Step 6: Once you have made all the necessary changes in Settings, click on the Save Changes button to save your settings: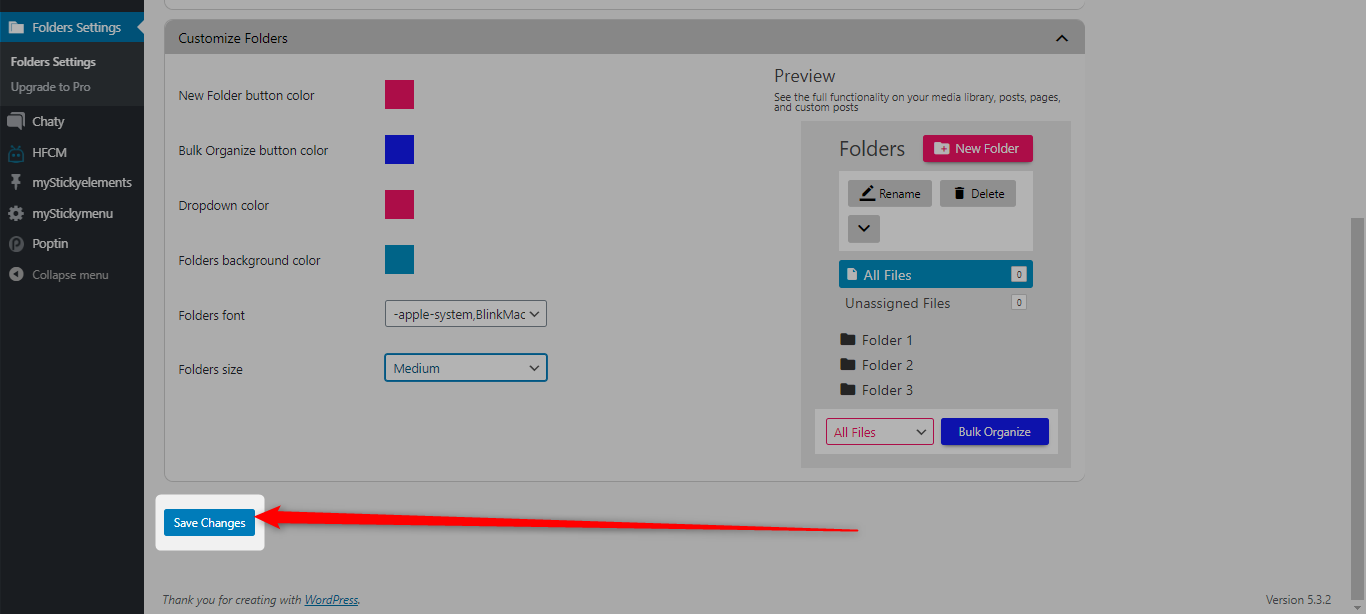 This is how the Folders plugin might look on your WordPress Admin Dashboard (image for reference only):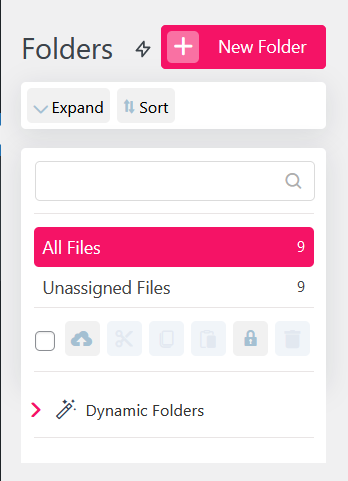 This is how the Plugin can be used to Bulk Organize files into the respective folders. Here, we have illustrated with the example of media files:

This is how you can Move pages inside the folders (the same can be done for posts as well):

---