In this Help Guide, we will try to explain How to integrate Mailchimp with Subscribe Forms?
Step 1: Go to Subscribe Forms > Integrations on your WordPress Admin Dashboard.
And find the Dialogue box for Mailchimp.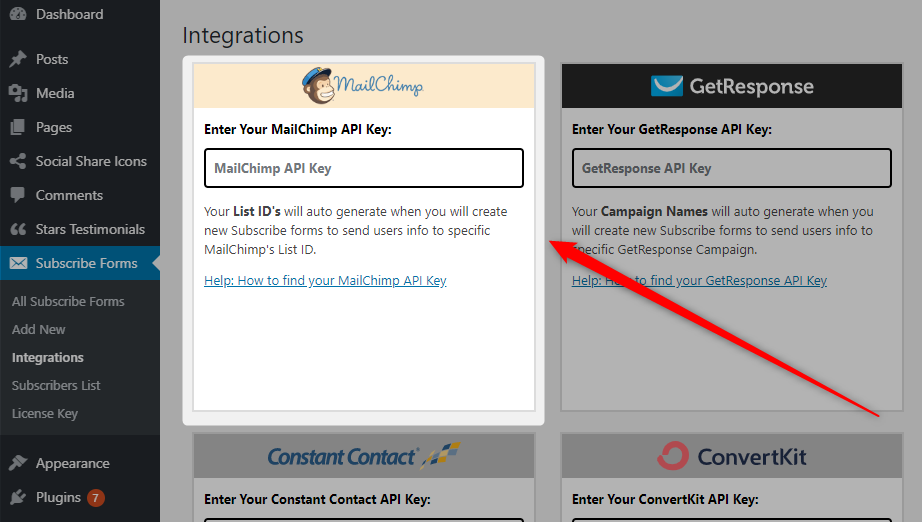 Step 2: Login to your Mailchimp Account and go to Profie > Extras > API Keys.

Step 3: Create a new API key and copy it.

Step 4: Now, go back to the Integration settings of Subscribe Forms and paste the API Key here.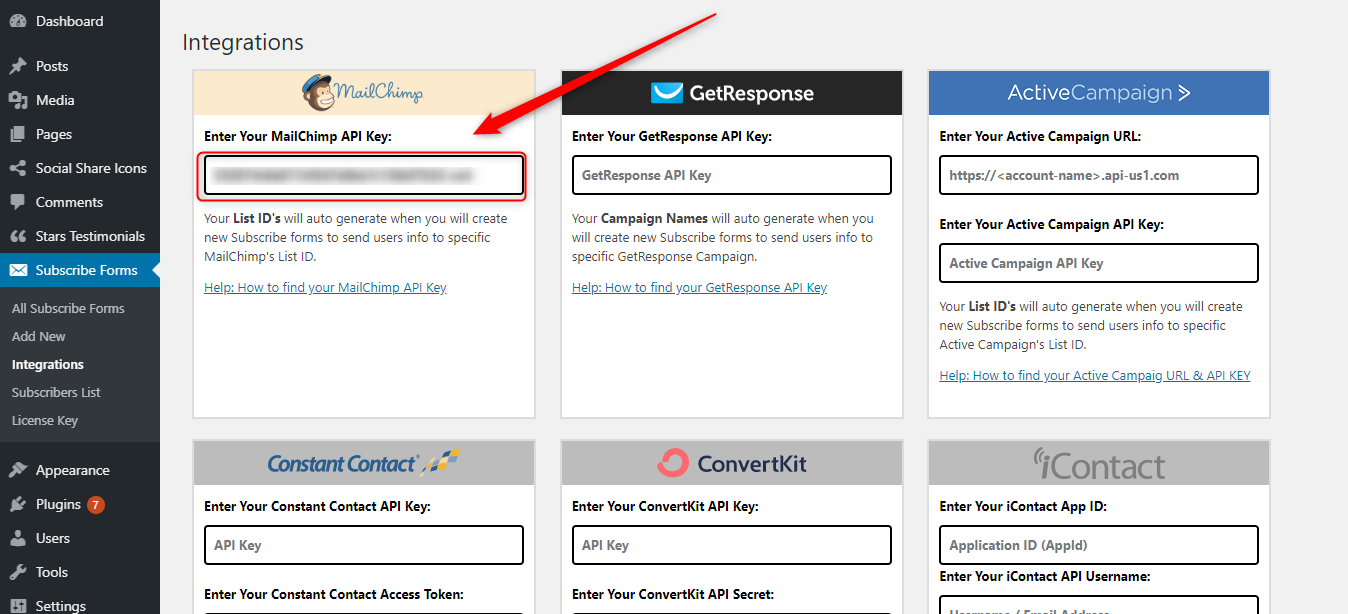 Step 5: Once you have successfully pasted your Mailchimp API Key, hit Save Changes.