In this Help Guide, we will try to illustrate how you can create a notification bar with My Sticky Menu.
Please follow through the below steps to know the process :
Step 1: Login to your WordPress Admin Dashboard and go to My Sticky Menu > Settings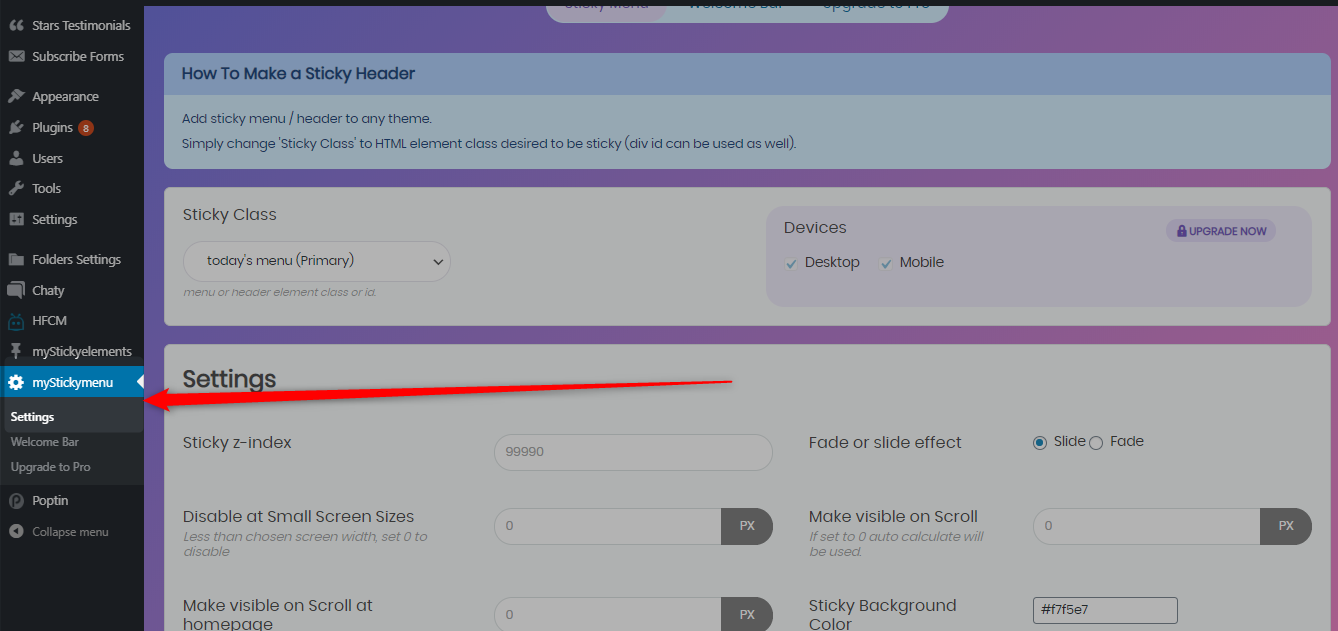 Step 2: Now select "Welcome Bar" option from the toggle on top like this:

Step 3: Now you will get to customize the appearance of the Notification Bar like the background color, background text color, font size, font style, height, etc.

You will also get to define the text you want to show in the notification bar and the devices where you want to show the X sign to close :

Step 4: Now you can customize the button settings in the Notification Bar from here :
You can customize settings like button display on device options, Button color, text color, attention effect, etc.

Step 5: In this step you can set up the Display Rules of the Notification Bar like display trigger, display on devices, expiry date (if you want to show the notification bar only upto a certain date) and page targeting rules (if you want to show the Notification Bar on certain pages of your site only) :
This is how a Notification Bar with an attention effect may look on a website (for reference only) :

** Please note that some of the features shown above are only available on Paid Plans.