This article will walk you through the inner analytics feature of My Sticky Elements. This tool is useful for tracking your website visitors' behavior. Please keep in mind that it is only available to Pro users.
Click here for instructions on how to use Google Analytics to track My Sticky Elements clicks. This functionality is also only available to Pro users.
You can also click here to learn more about how to use the plug-in and don't forget to browse our full My Sticky Elements knowledgebase to get the most out of it.
Go to the My Sticky Elements settings in your WordPress dashboard and click the "Widget Analytics" feature to access the My Sticky Elements analytics tool.
On the widget analytics page, you may choose the time period to examine data for from the drop-down menu, such as today, this month, all time, or even enter your own custom dates. The results for all widgets you have active for the given time period will be displayed below.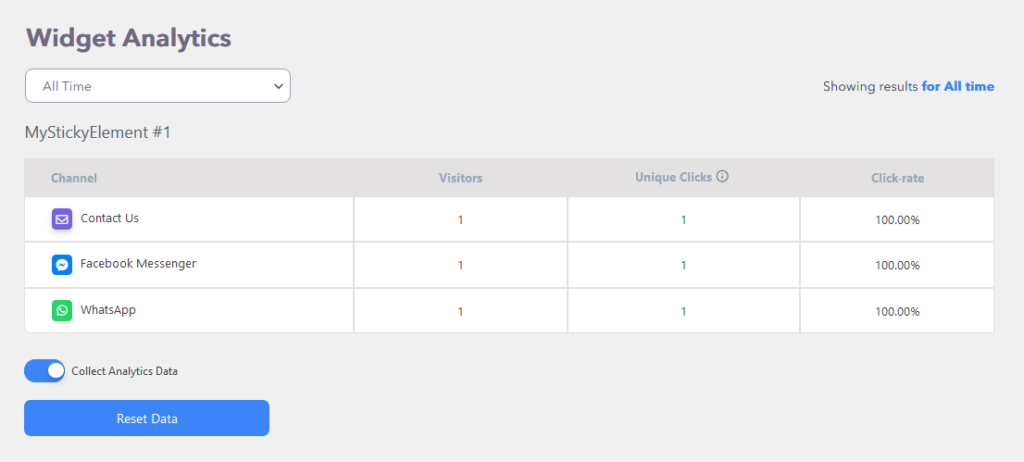 You will see the results for each of your widgets. Next to each channel, you can see how many people have clicked on it (the number of visitors), how many unique clicks you have (visitors who have clicked on the same channel multiple times will count as one click), and how many visitors actually clicked on your channel (the click-rate).
If you don't want to utilize the plug-in analytics feature for whatever reason, you can disable it at any time by disabling the "Collect Analytics Data" option at the bottom of the page.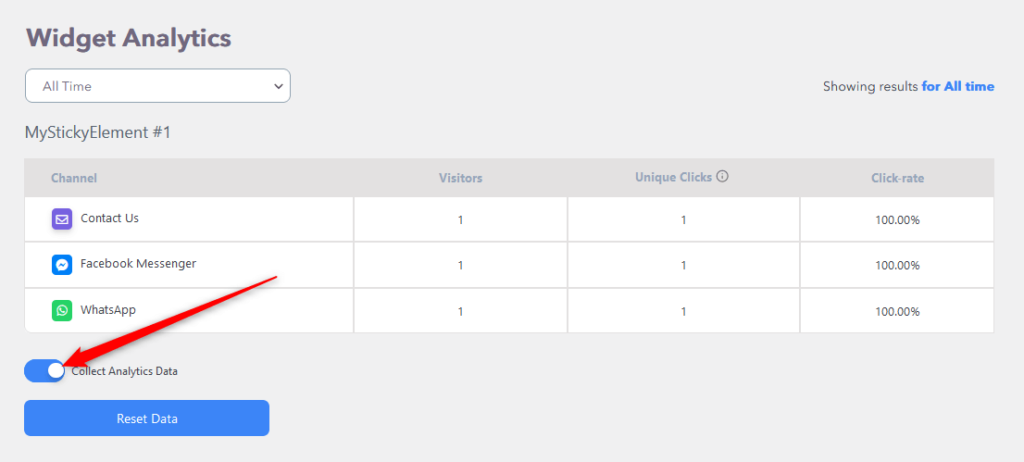 In addition, you can also reset the data at any moment by clicking the "Reset Data" button.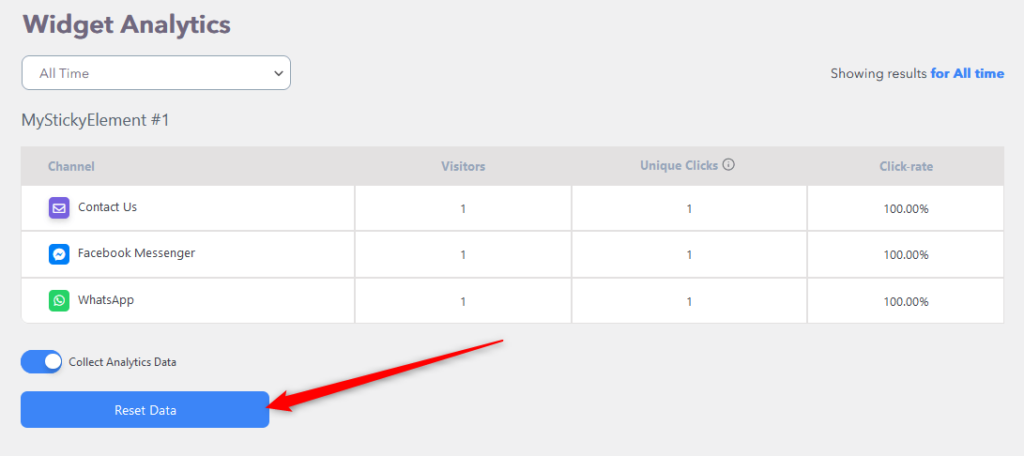 ---