In this Help Guide, we will try to explain How to Download a Folder as Zip Feature.
To learn more about how to use the plug-in click here, and don't forget to check our entire Folders knowledgebase to make the most out of it.
Here we have used the WordPress Website Dashboard to explain.
You can Follow through the steps to know more:
Go to the specific folder area on the dashboard that you wish to download in Zip format. Please note that this feature is only available for Media Content Folders. Make sure that the content is already added to the Folder plugin through Settings.
For example, here we have shown through the folder Photos: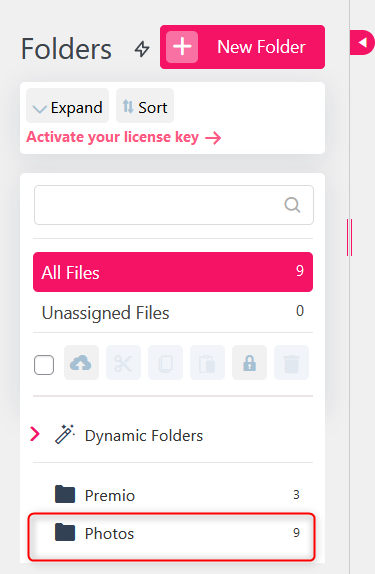 Now, Right click on the Folder that is to be downloaded and Select Download Zip.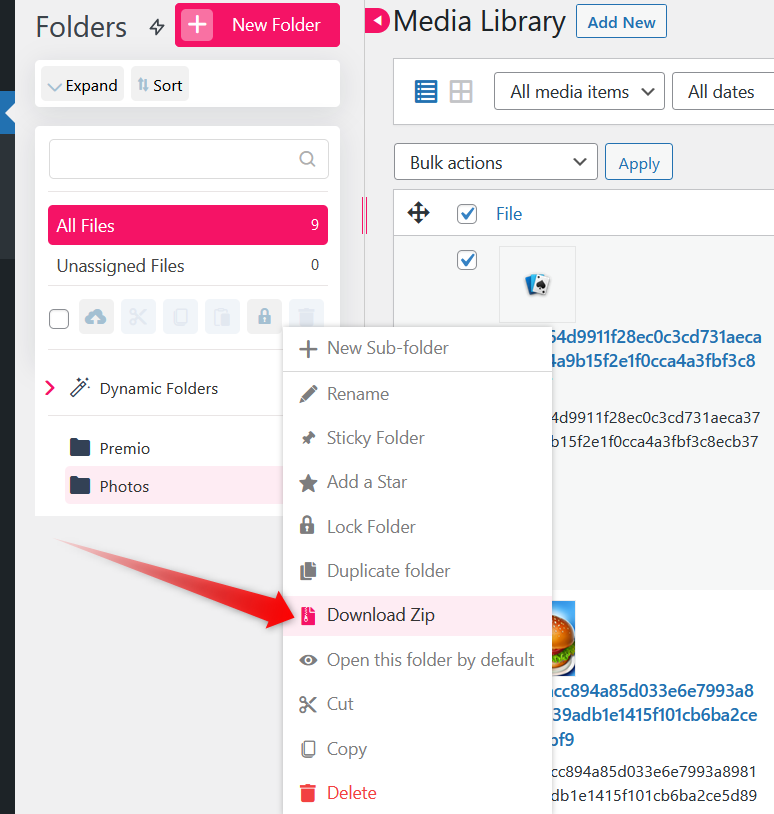 Now you can see that the folder automatically gets downloaded to your system.
Please note that this feature is available in the Pro Version of Folders.
---