In this guide we'll show you how to search through your folders in your Folders plug-in. This is extremely useful for users who have a lot of folders.
To learn more about how to use the plug-in click here, and don't forget to check our entire Folders knowledgebase to make the most out of it.
Let's say you have activated the plug-in for your website media. You need to go to the "Media Folders" option that will appear in your WordPress dashboard. There you will see your files and existing folders.
To search for a folder, head over to the search bar at the top left side of the page: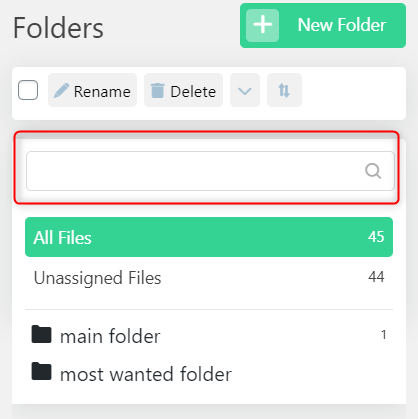 Then, type (part of) the name of the folder you're looking for or a keyword:
That's it. Easy as 1,2,3! Navigating through your files has never been easier. Check out our knowledgebase to make sure you make the most of your Folders plug-in!
---