In this guide we'll show you how to scan your website for unused media (by image URL) with Folders. Please note this is a Pro feature.
To learn more about how to use the plug-in click here, and don't forget to check our entire Folders knowledgebase to make the most out of it.
This feature allows you to clean unused media (by image URL) files from your WordPress site and adds a Media Cleaning item under Media. Please make sure that you use the Folders internal trash for this feature – it will ensure that deletion is not permanent unless you verify everything is correct before deleting the media entries (and files) permanently.
So let's get right into it. To enable the unused media feature, first go to your WordPress dashboard and click on the Folders settings in your admin panel.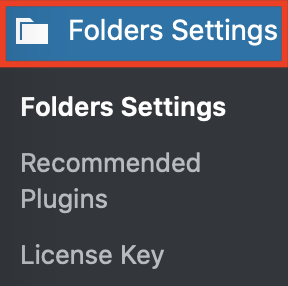 Scroll down in the page that will open and click on the "Use Media Cleaning to clear unused media files" box to enable the feature.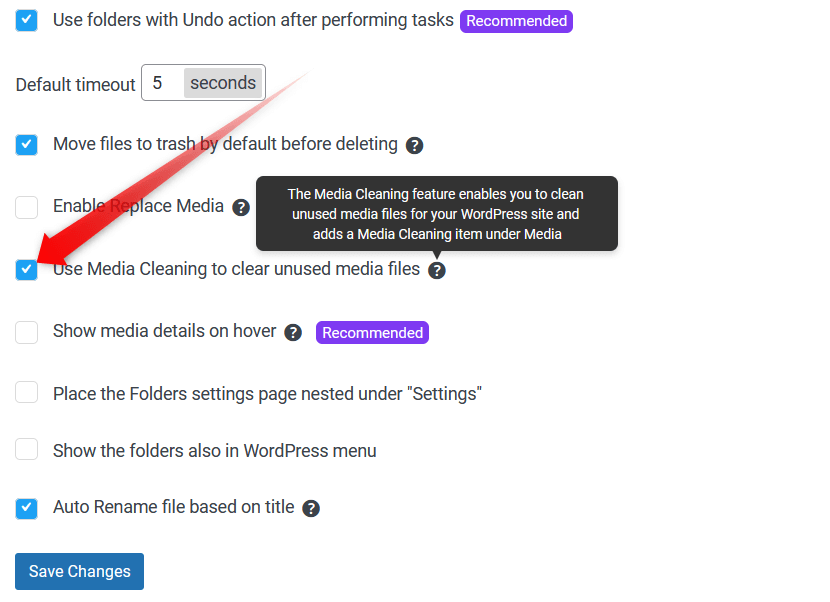 Don't forget to hit "Save Changes" at the bottom of the page.
To test out how the new feature works, go to your Media, select the "Media cleaning" item from the options and then click on the "Gets started" button in the screen that will appear.
The next step is very important! Please read everything carefully before you agree to use the media cleaning feature! When you are ready to proceed, please click on the "Scan Media Files" button to scan your website.
After the scan is complete, you will see the unused media files (by image URL) in your WordPress website. If you have enabled the internal trash feature, you will be able to move these files to the trash folder first before permanent deletion. You can also use the "bulk actions" function to delete all files or simply click on "trash".
Again, please be very careful before deleting any files permanently. We advise you to take a back up of your site and make sure you test the website before deleting permanently. Some actively used files can still show up as unused files when searching. You are responsible for any damage if you delete anything important.
Please note that in WordPress, images are used in 2 ways:
by image URL – this means that you have the image URL in HTML and use it for inserting an image in page/ post content;
by image IDs – most plug-ins or themes use IDs to save them in their settings.
Currently, Folders can only scan for unused media by image URL and not by image ID as we are unable to get the IDs of images accessed by IDs in the frontend. Therefore, such media will be scanned as "not used" and "for deletion" using the Folders media cleanup functionality. We're hoping to be able to improve this in the future!
And that's it! Easy as 1,2,3 ☺️ You can enable the unused media feature in these quick steps to organise your files better and more easily.
---