In this help guide, we will try to illustrate how to hide the Folders menu on top.
To learn more about how to use the plug-in click here, and don't forget to check our entire Folders knowledgebase to make the most out of it.
To read how to further customize the appearance of the plug-in, click here. To learn how to expand your "working area", click here.
Please follow the steps below to understand the process:
Step 1: Login to your WordPress Admin Dashboard and go to Folders Settings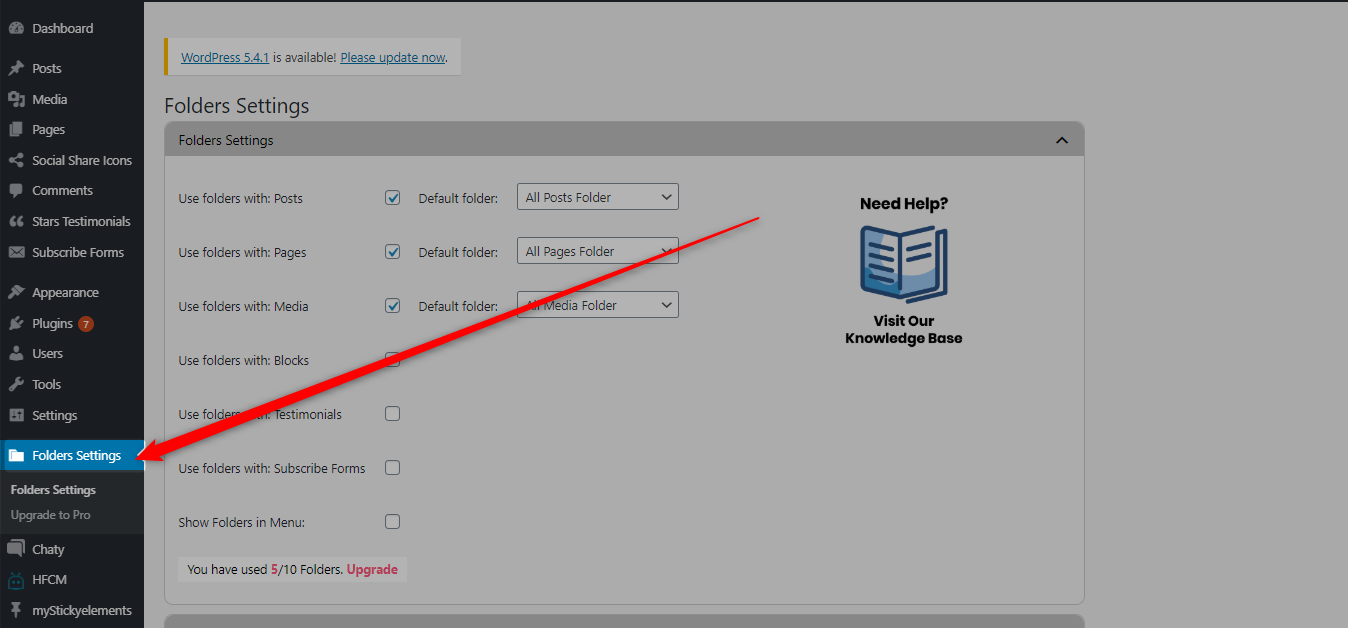 Step 2: Now scroll down to the Customize Folders and make sure to keep this box unchecked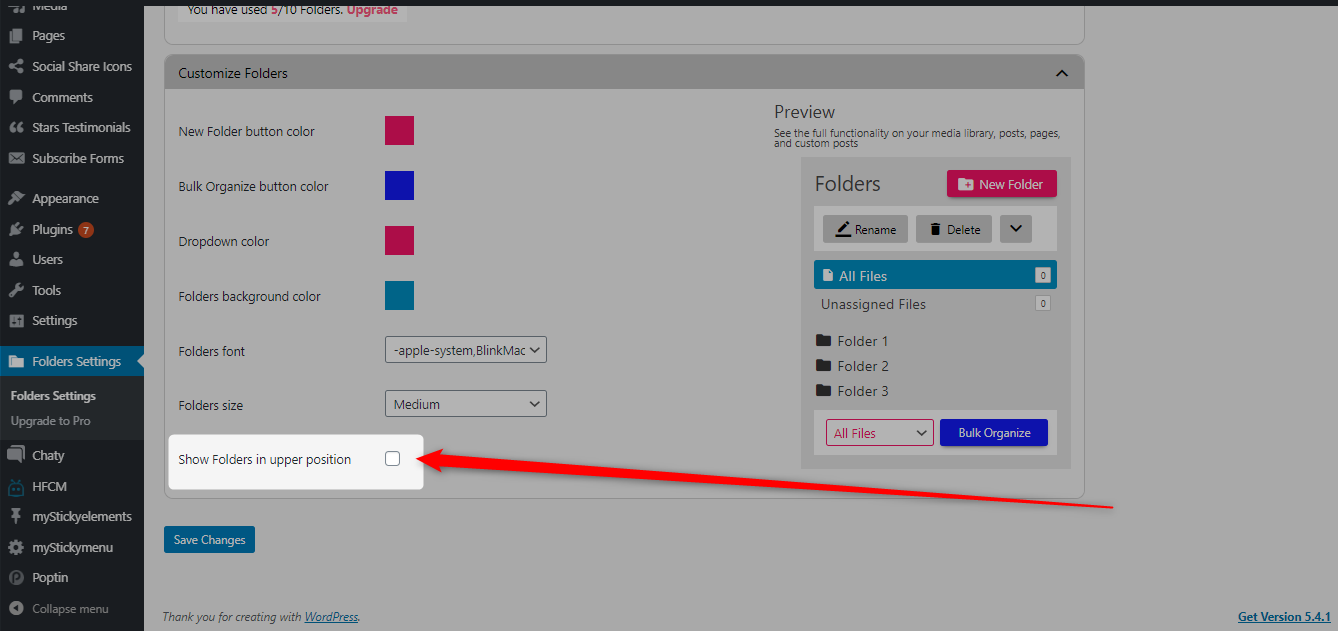 Step 3: Now scroll down and click on Save Changes button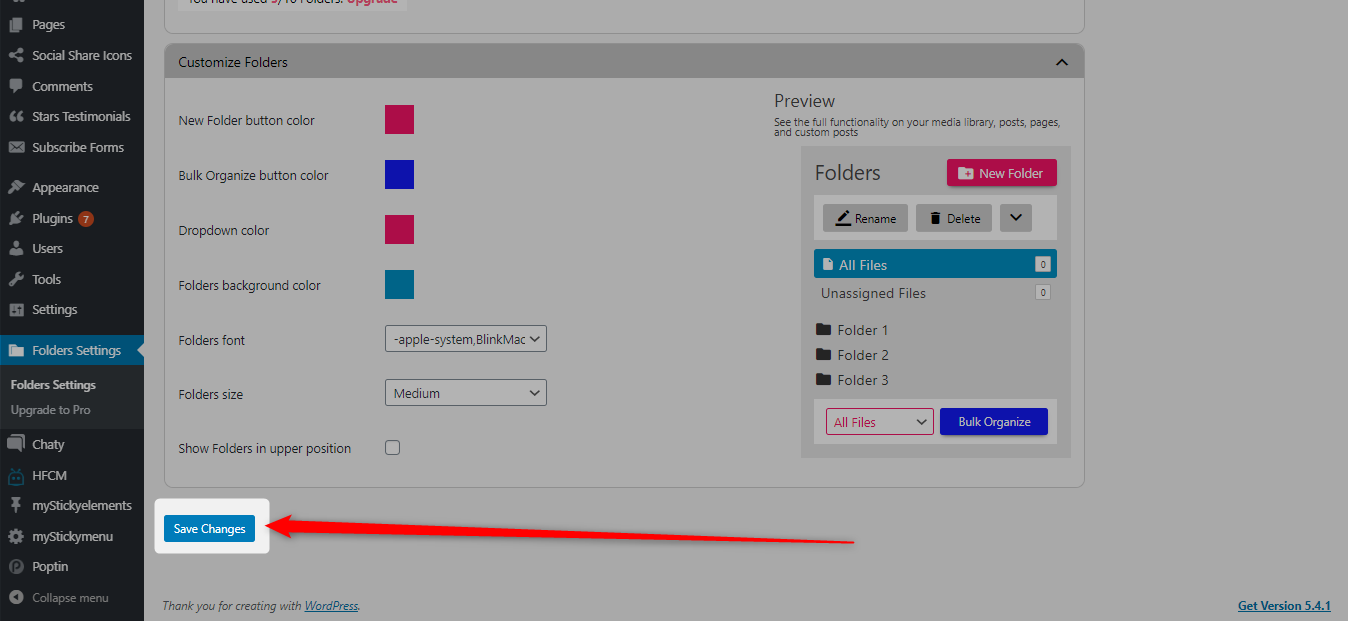 This is how it might look on your dashboard after removing the top menu of Folders as the folders menu is not visible below the Pages/Posts/Media Library/Any other custom posts section: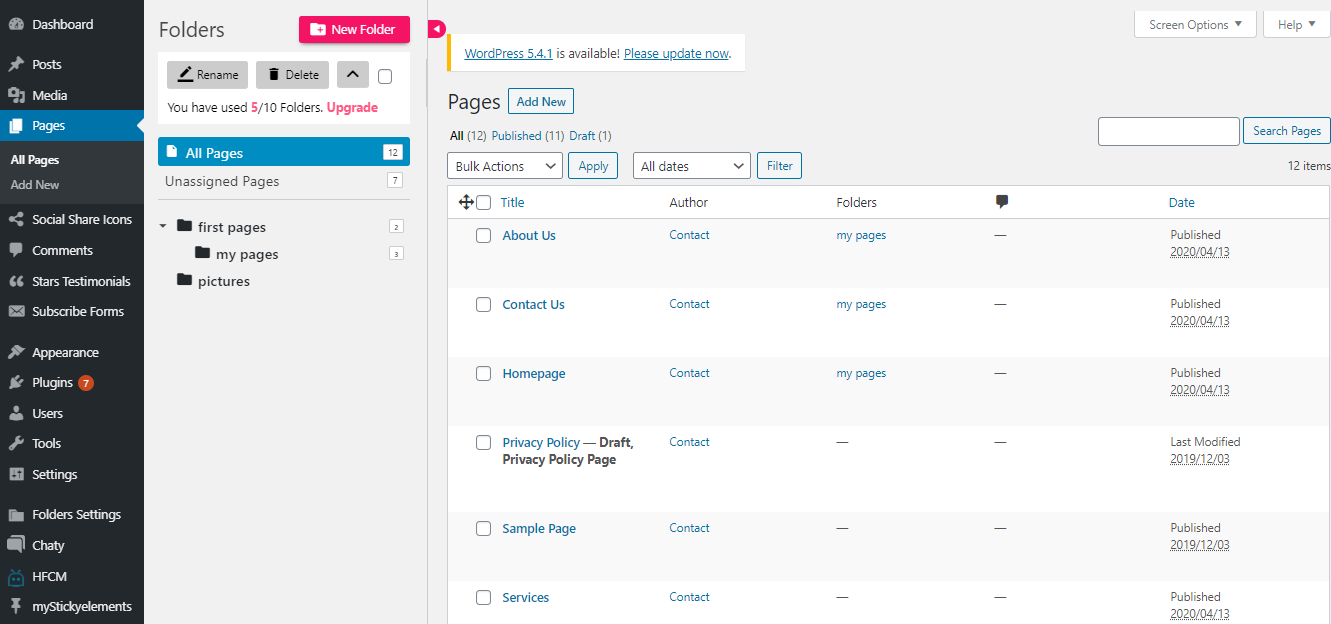 ---