In this guide we'll show you how to expand your Folders "working area".
To learn more about how to use the plug-in click here, and don't forget to check our entire Folders knowledgebase to make the most out of it.
If you want to learn how to customize the appearance of the plug-in, click here. To read how to hide the Folders menu on top, click here.
The first method is to reduce the folders area by dragging the separator:

Need more working space? Use the WordPress Collapse menu option: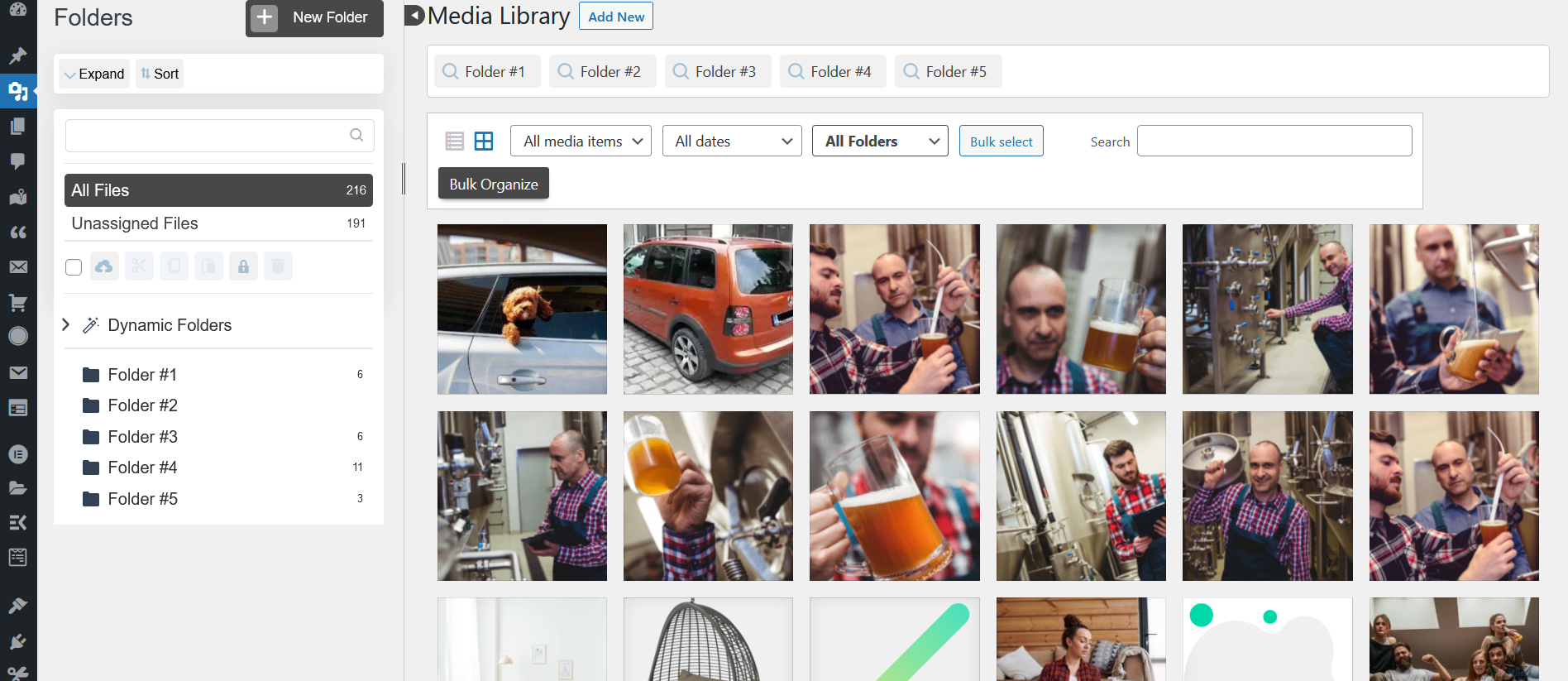 ---