In this guide we'll show you how to use Coupon X for WordPress in order to increase conversion into sales, leads and email subscribers by creating engaging pop ups for discount codes, promotions and more.

You can use the plug-in to create announcement popups and to collect emails using email sign up popups. If you want to offer discount codes, you will need to have WooCommerce installed and activated on your site, since discount codes are based on WooCommerce. If you are planning to use the plug-in for announcement popups only, it will work without WooCommerce as well.

So let's get right into it. First, install the Coupon X plug-in for WordPress and start creating your first widget.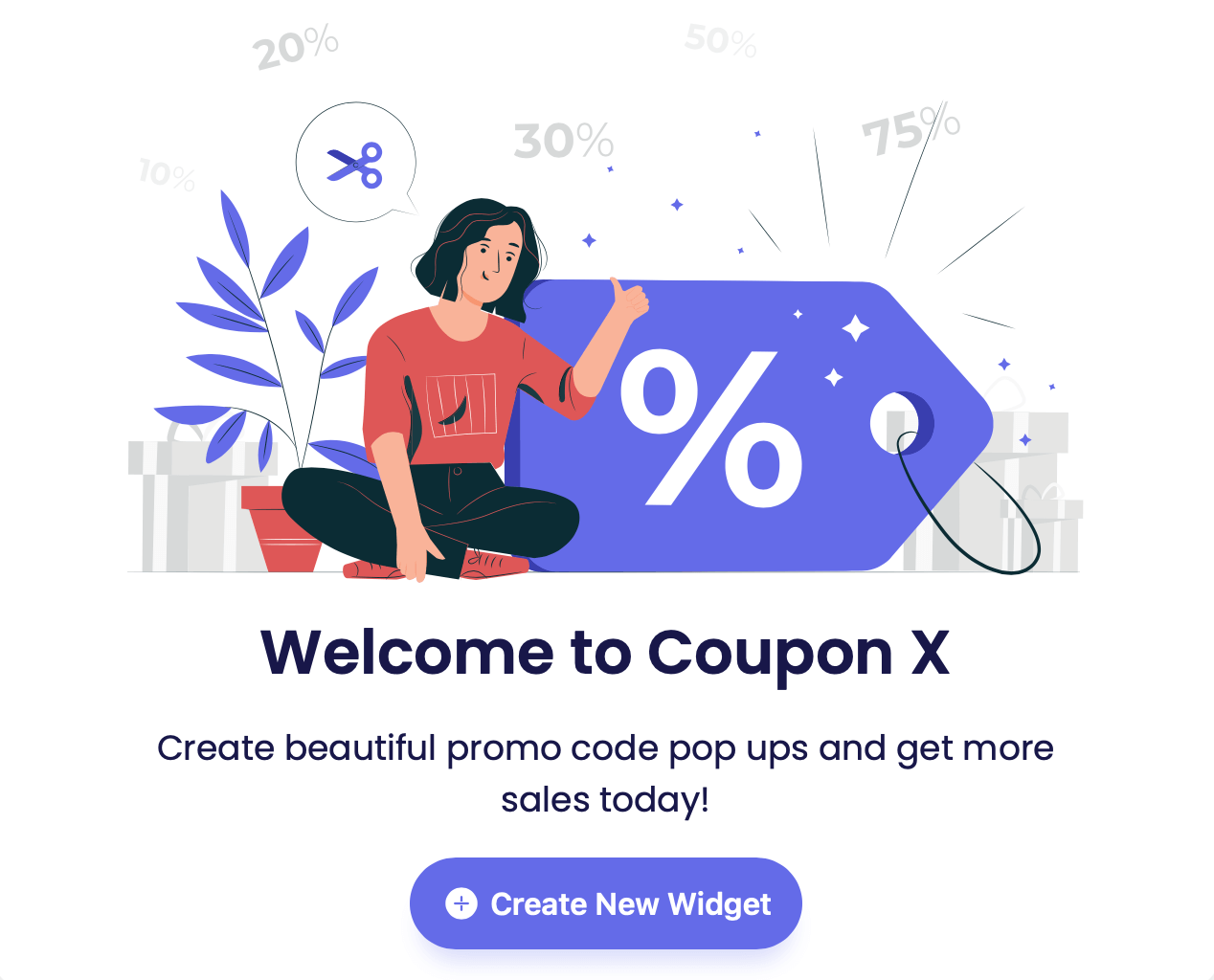 Tab design

The first step of the setup is the Tab design – this is the clickable widget with a call-to-action text that, when clicked, will reveal the announcement or discount code popup.

Start by naming your widget in the "Name your widget" field – it will be called "My widget #1" by default – and proceed with selecting the tab icon from the 6 preset options or upload your custom icon.

Then, choose your tab and tab icon colours. You will see your progress immediately in the "Preview" box to the right. You can also choose a custom tab shape – circle, square, leaf or hexagon – that will match your site design the most.

Then proceed with the tab position – you can choose from left, right or custom position to place the widget anywhere on your site – and tab size in pixels.



Moving on, to increase click-rate, you can add a pending messages icon to your widget to let your visitors know that you're waiting for them to contact you. Finally, select the desired font family for your widget and add an optional attention effect. Once you're ready, proceed to the next step – Choose coupon
Choose coupon
.

With this option you'll create a new discount that the Coupon X plug-in will display to everyone as per your preference.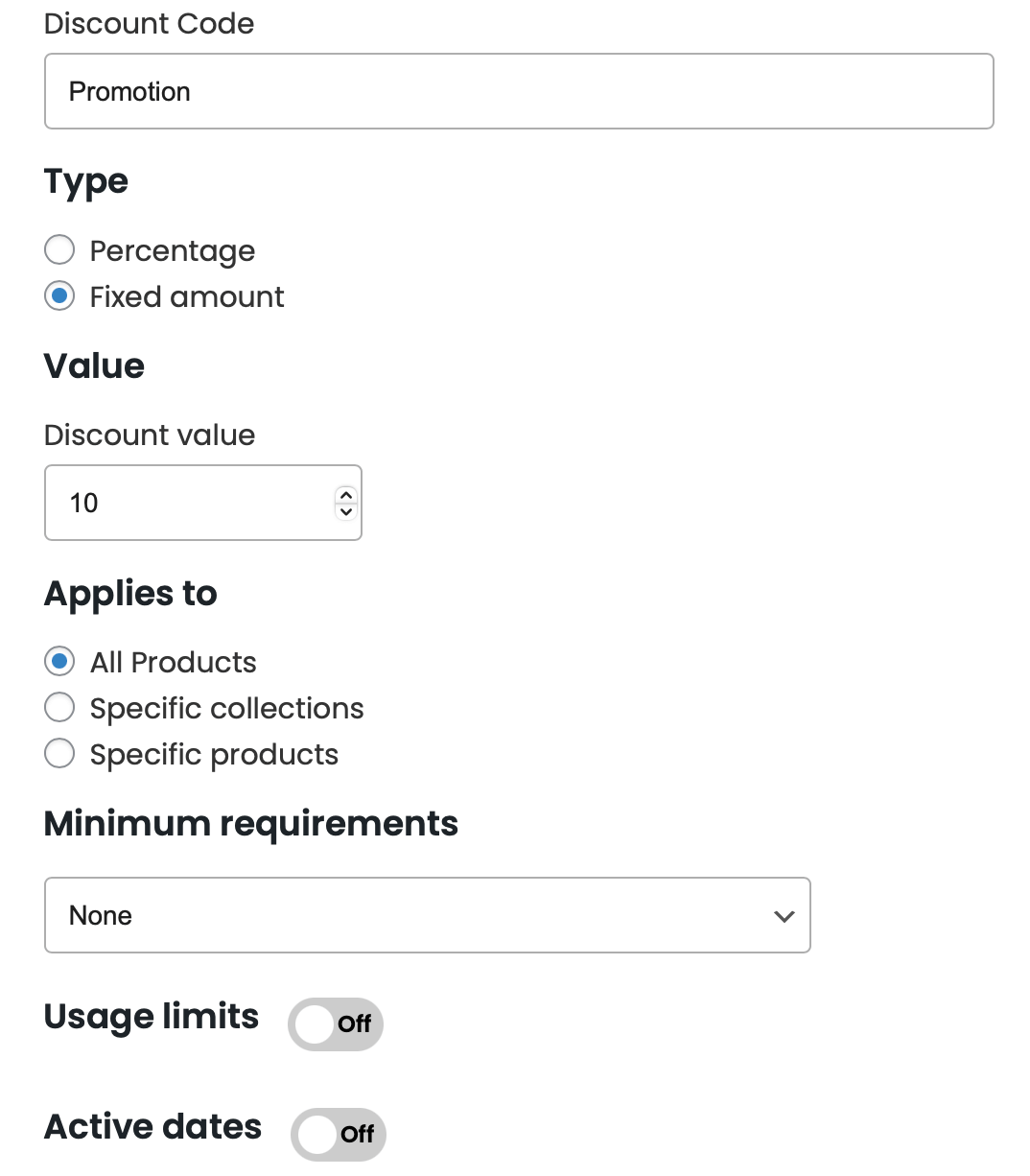 .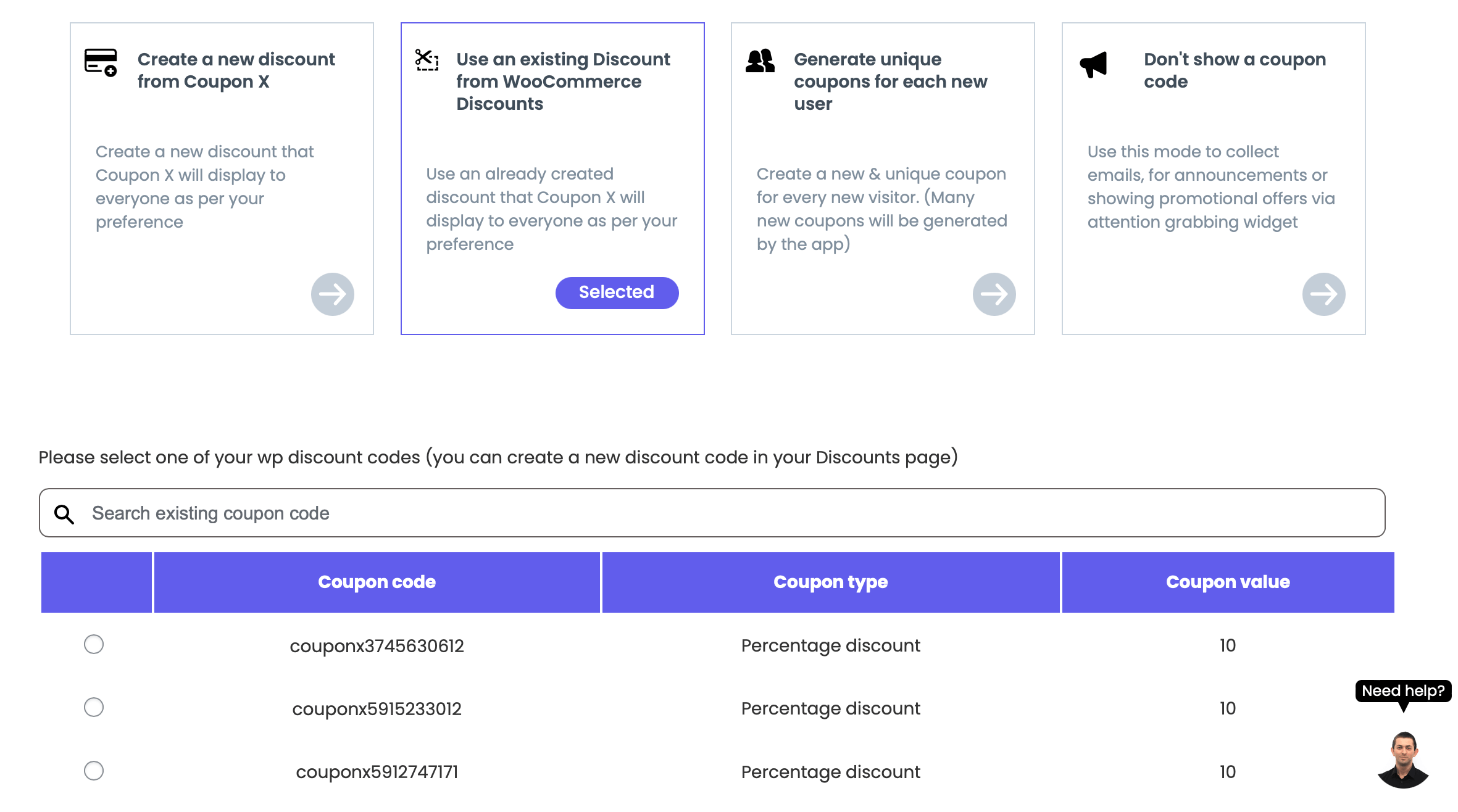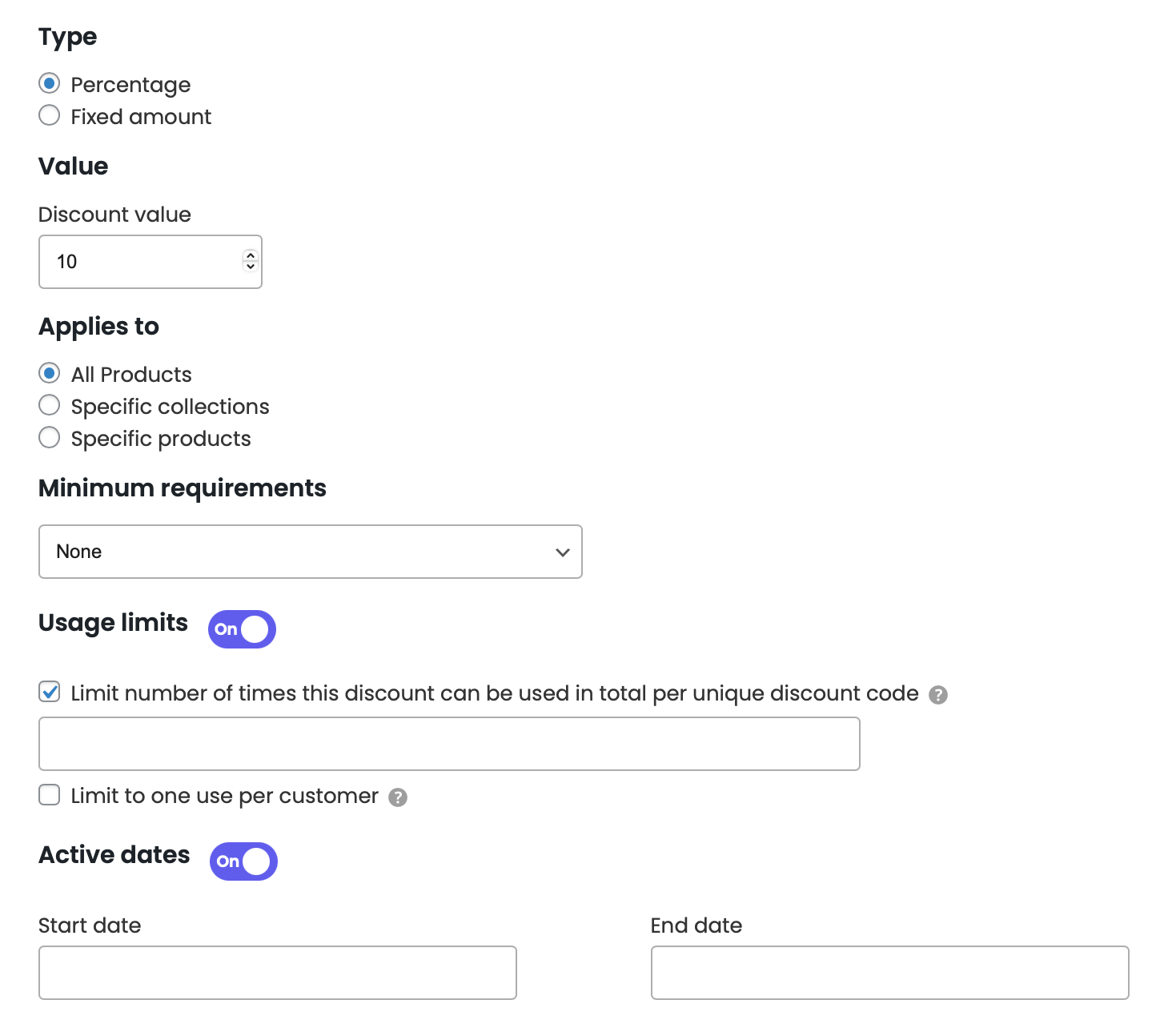 Pop up design


Let's cover each of them below in brief.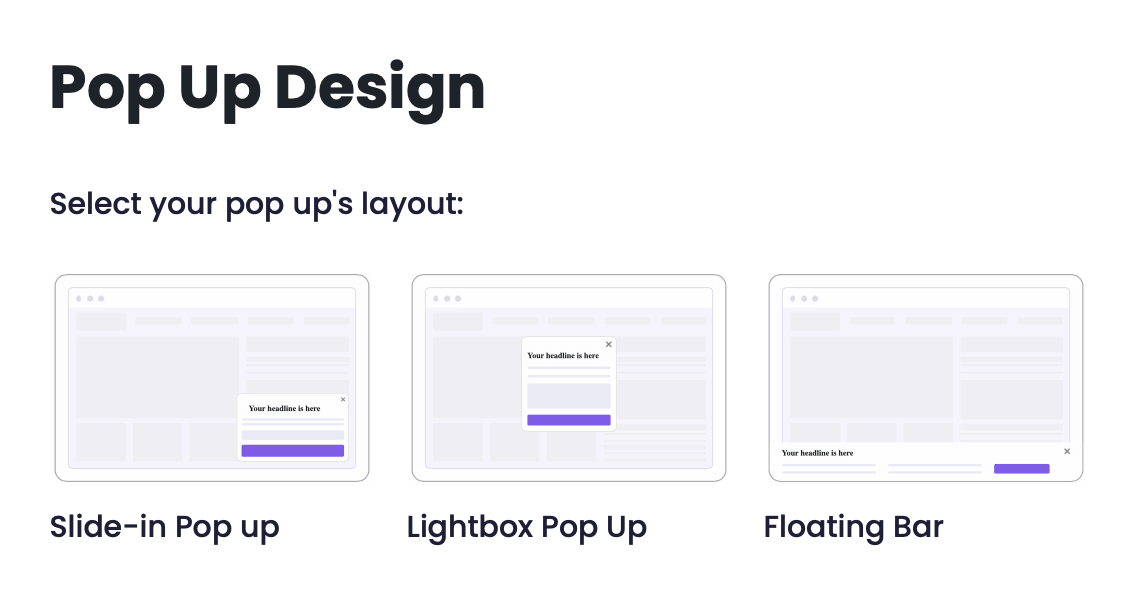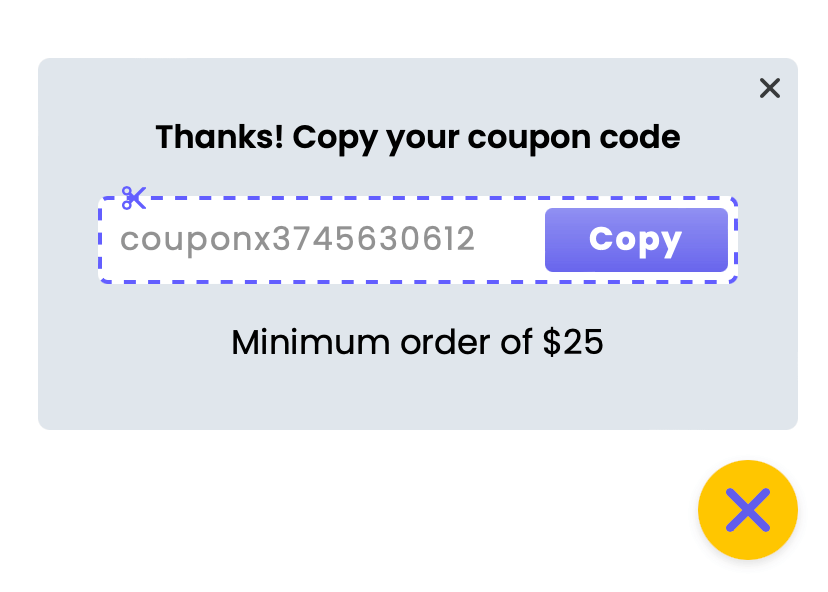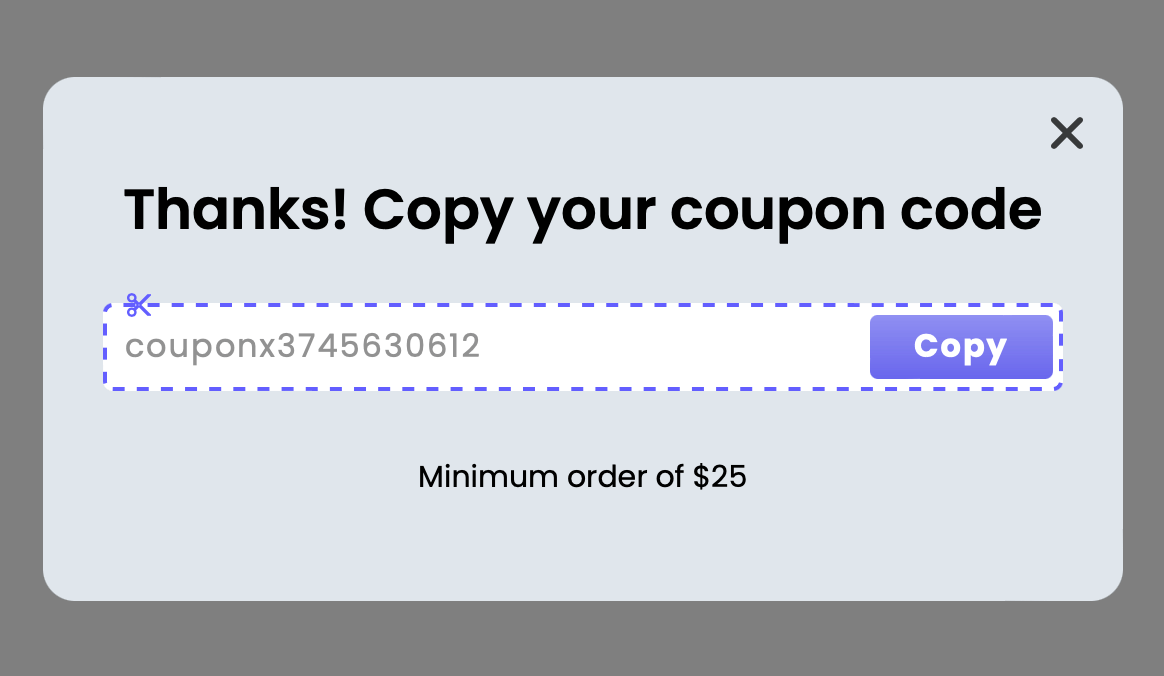 .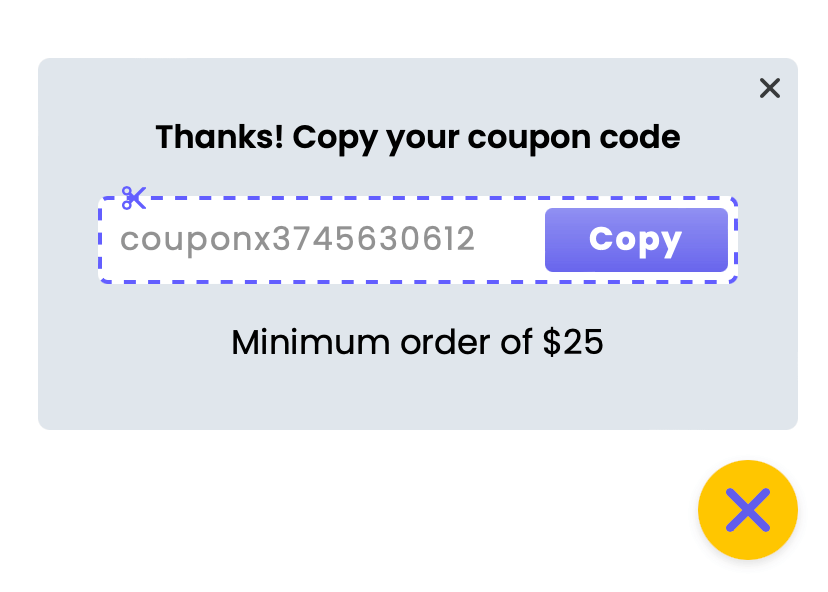 .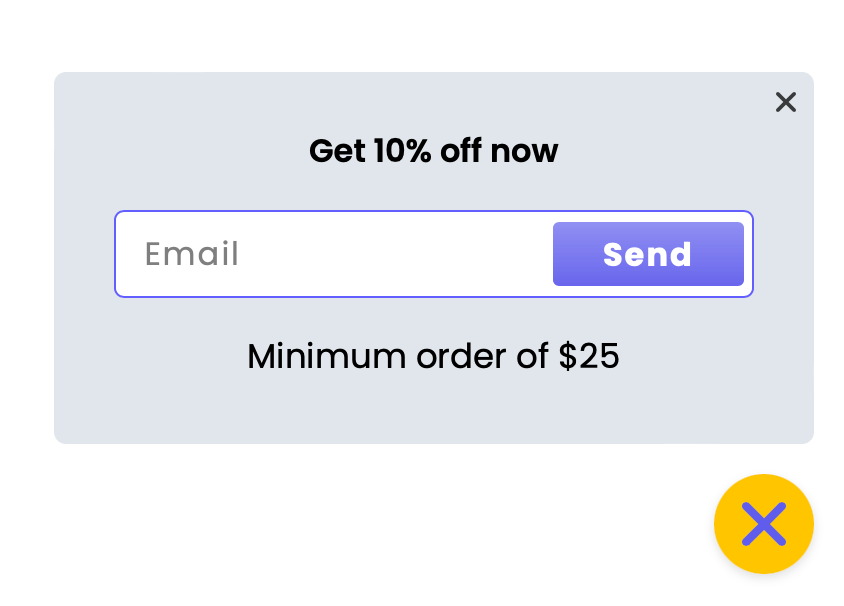 :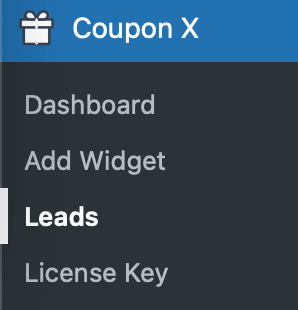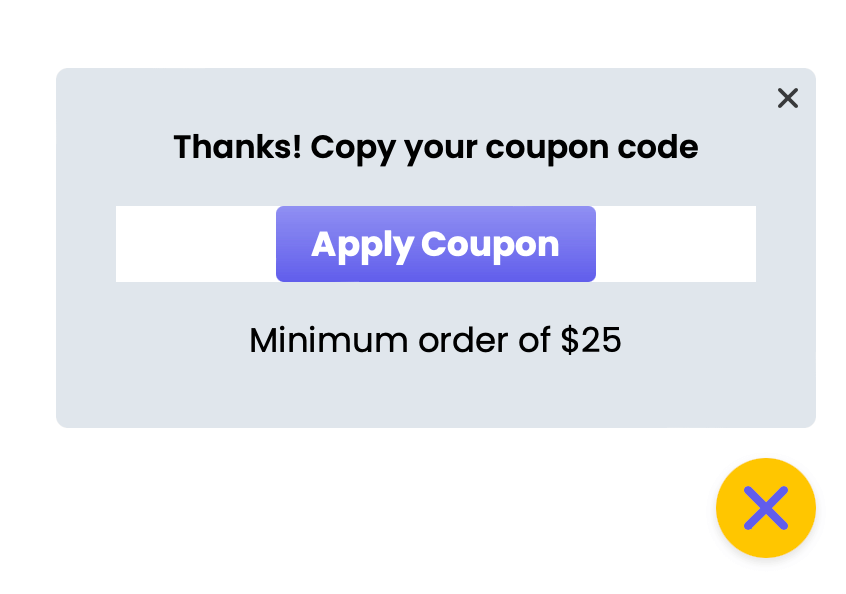 . Let's cover each of them below.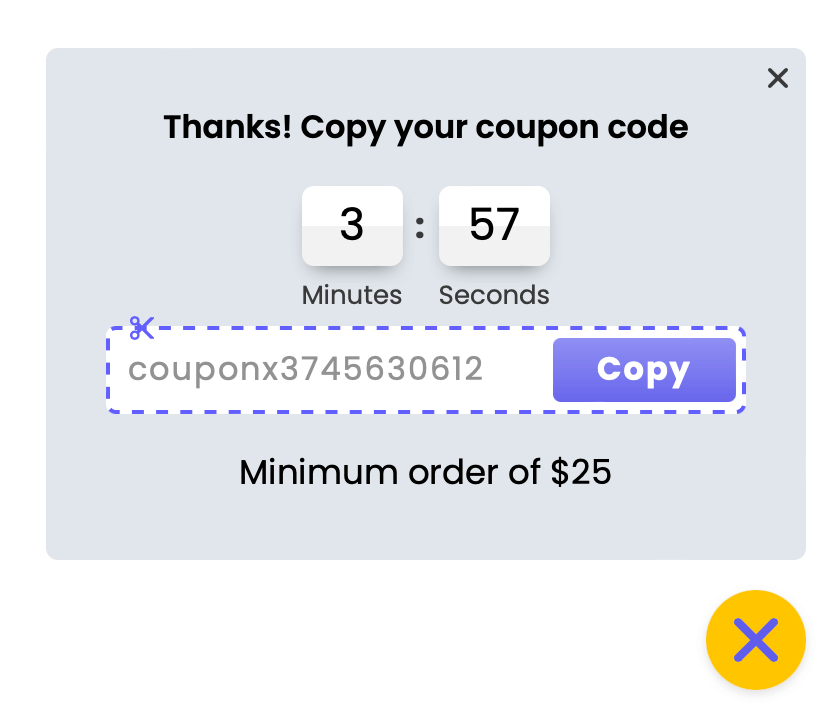 Triggers & Targeting
Triggers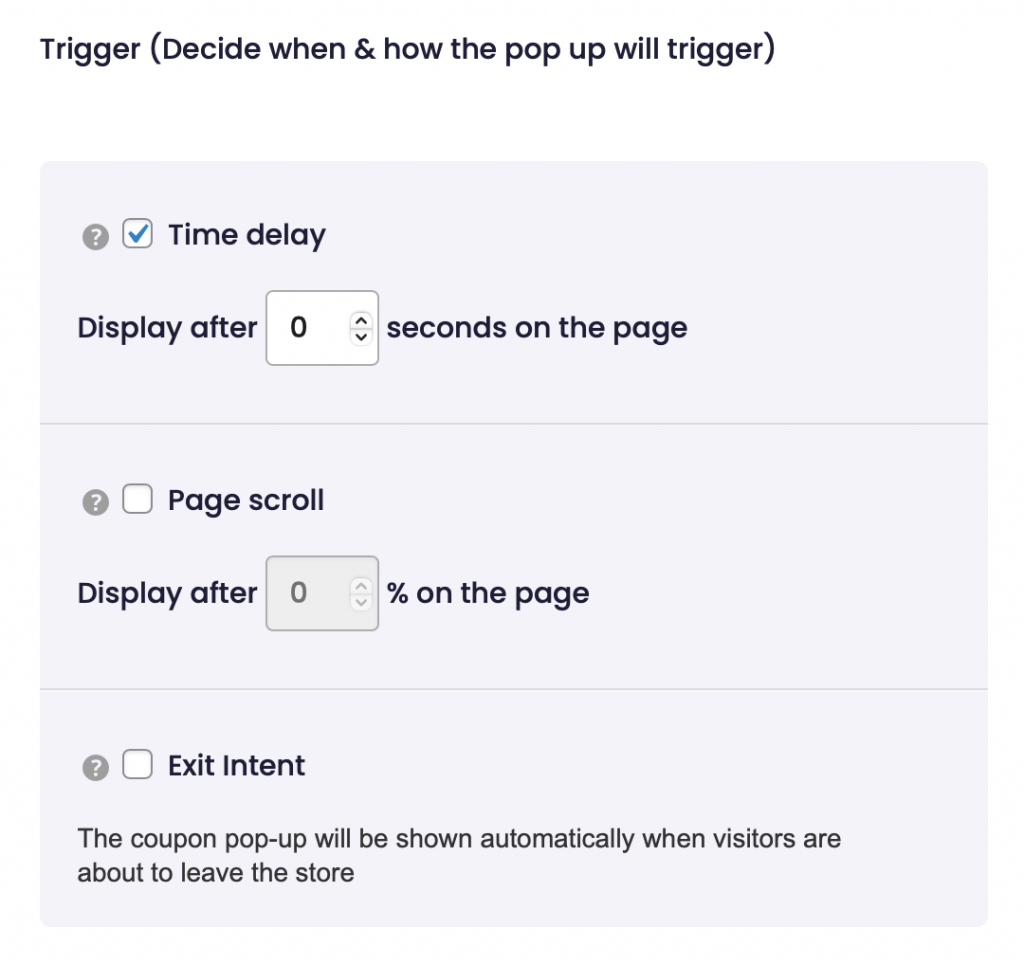 Targeting rules



Cart targeting rules



Order history targeting rules



Page targeting rules



Country targeting rules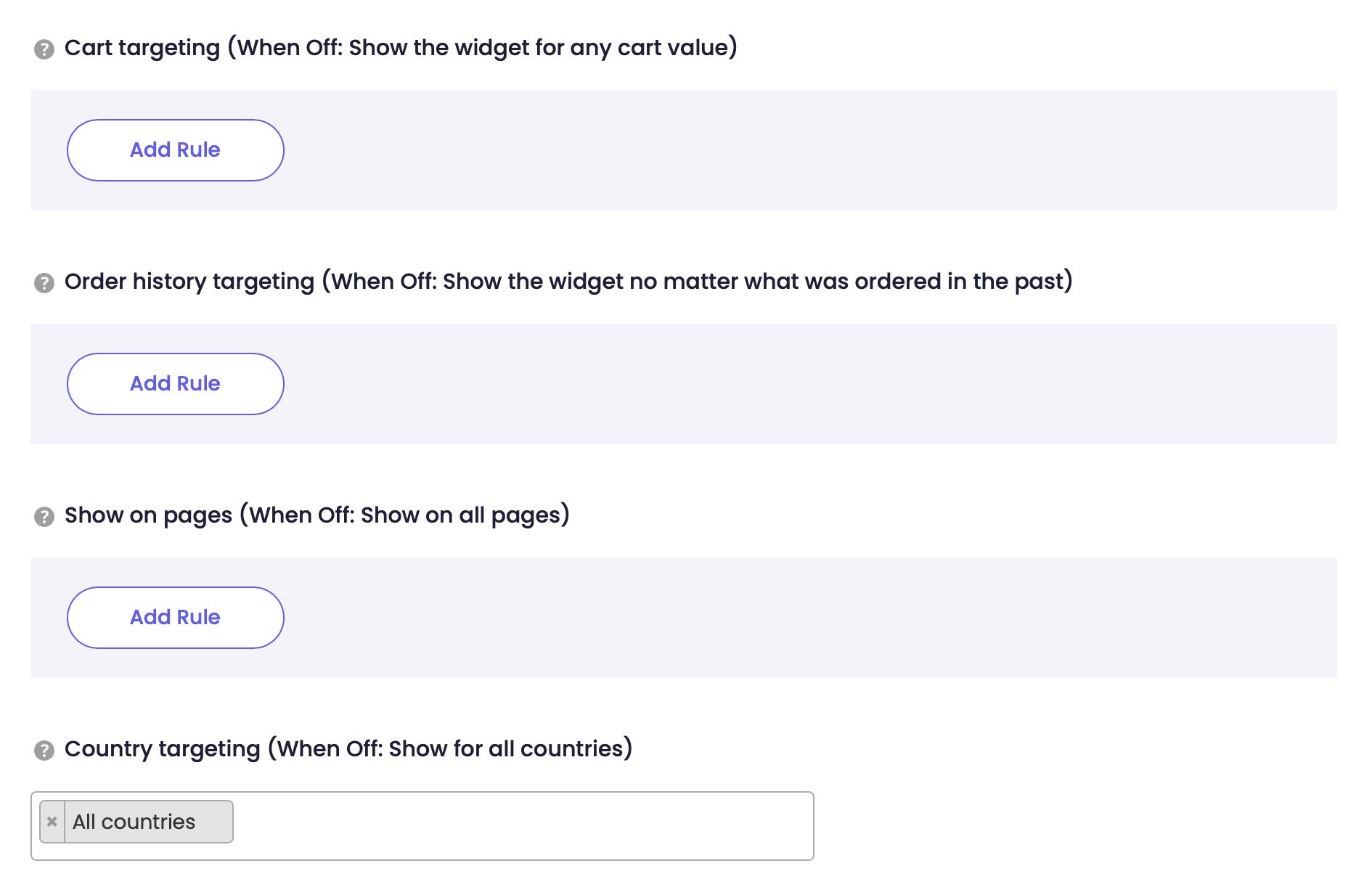 And that's it! Your first Coupon X widget is ready. Click on save to publish the widget and it's now up! ☺️

Remember that you can view all your widgets and widget statistics from your Coupon X plug-in dashboard, including status (turned on or turned off), widget name, widget type (widget with a Copy button, collect email first, shareable link, visitors (the number of people who viewed your widget), open rate (the number of unique times your widget was opened), conversions (the number of times people click on the Copy button on your widget), percentage rate (the number of times the code was copied divided by the number of times the widget has been opened) as well as a handful of quick actions such as edit, duplicate, delete.

---