In this Help Guide, we are trying to illustrate an overview of How to use Chaty.
Download the Chaty Plugin for WordPress on Premio for WordPress  if you haven't already downloaded the plugin.
You can also download the plugin for Shopify on the Shopify App Store
Chaty offers upto 16 channels of chat communication like Messenger, Whatsapp, etc. with your visitors via floating chat widgets on your website.
Follow through the following steps to understand how you can setup and use Chaty:
Login to your WordPress or Shopify Admin dashboard, and go to Chaty, once you download the plugin.
Step 1: Choose your channels – select the channels your visitors might use the most, like Facebook Messenger, Whatsapp, Telegram, and many more. The selected channels will get highlighted.
You need to fill out information for the selected channels like your phone number for Whtasapp, your username for Telegram and so on, and it also lets you select whether you want to have different channels on the widget for mobile and desktop versions, like this:
Step 2: Customize your widget- You can fully customize your widget, from Choosing the color of widget icon, Editing the call to action text, Selecting the icon position and size in pixels and many more

Step 3: Set Triggers and Targeting options for Chaty – Depending on the usual browsing habits of your visitors, you can customize to set Triggers and Audience Targeting for Chaty to functon on your website
You can set to add Days and Hours rule to show the widget on certain days and hours only
You can also trigger to show or not show  the Chaty widget on certain pages of your website only using URL targeting via the Show on trigger
Step 4:   Once you are all set with the customization, rules and settings. you can simply turn the Active button under Launch It! as ON and Save Changes 
Step 5: Your plugin will get launched on your WordPress or Shopify website immediately once you save the settings, with a higher upgrade on the plan, you can even place the widget on several WordPress or Shopify websites.
The widget may look like this on your website (image for reference only):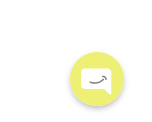 The different channels selected will appear after a click on the widget like this on a website(image for reference only):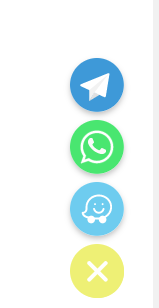 ** Please keep note that many of the features shown above are paid features only