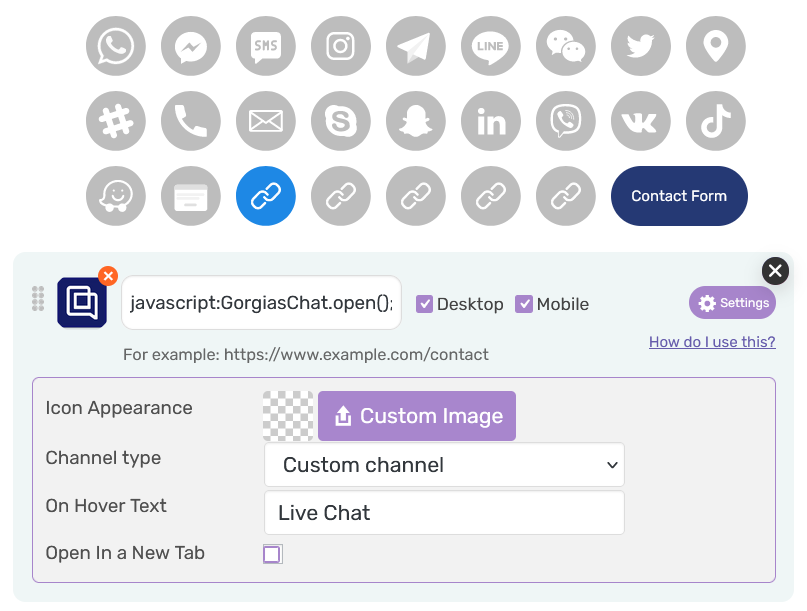 You can then choose whether you want the channel to be displayed on desktop or mobile, or both, as well as choose an icon colour or upload your own image, as well as add an on hover text, for example: "Live Chat".
When you are done, don't forget to hit the "Save" button at the bottom of the page. Your new Gorgias channel in Chaty should look something like this, depending on your settings and personalisation:
If you any assistance with configuring this, please don't hesitate to reach out to our support team!