In this guide, we'll show you how to install Chaty on a Wix website.
So let's dive in. First, you will need to install the Chaty app from the Wix app store.
If you need any assistance with this, please follow these instructions on how to add an app on your site.
Go to the Wix app market and search for Chaty. This is what you should see: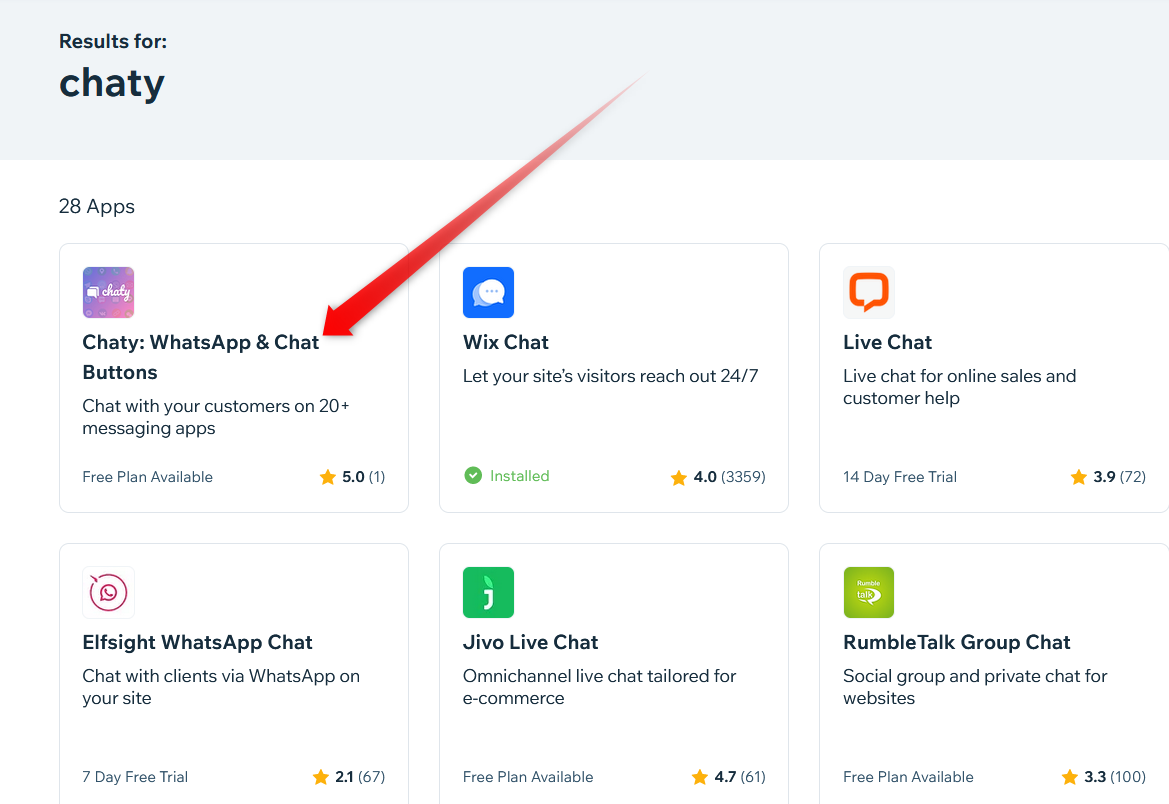 Click on the app title – Chaty: WhatsApp & Chat Buttons – and click add Add to site to install the Chaty app: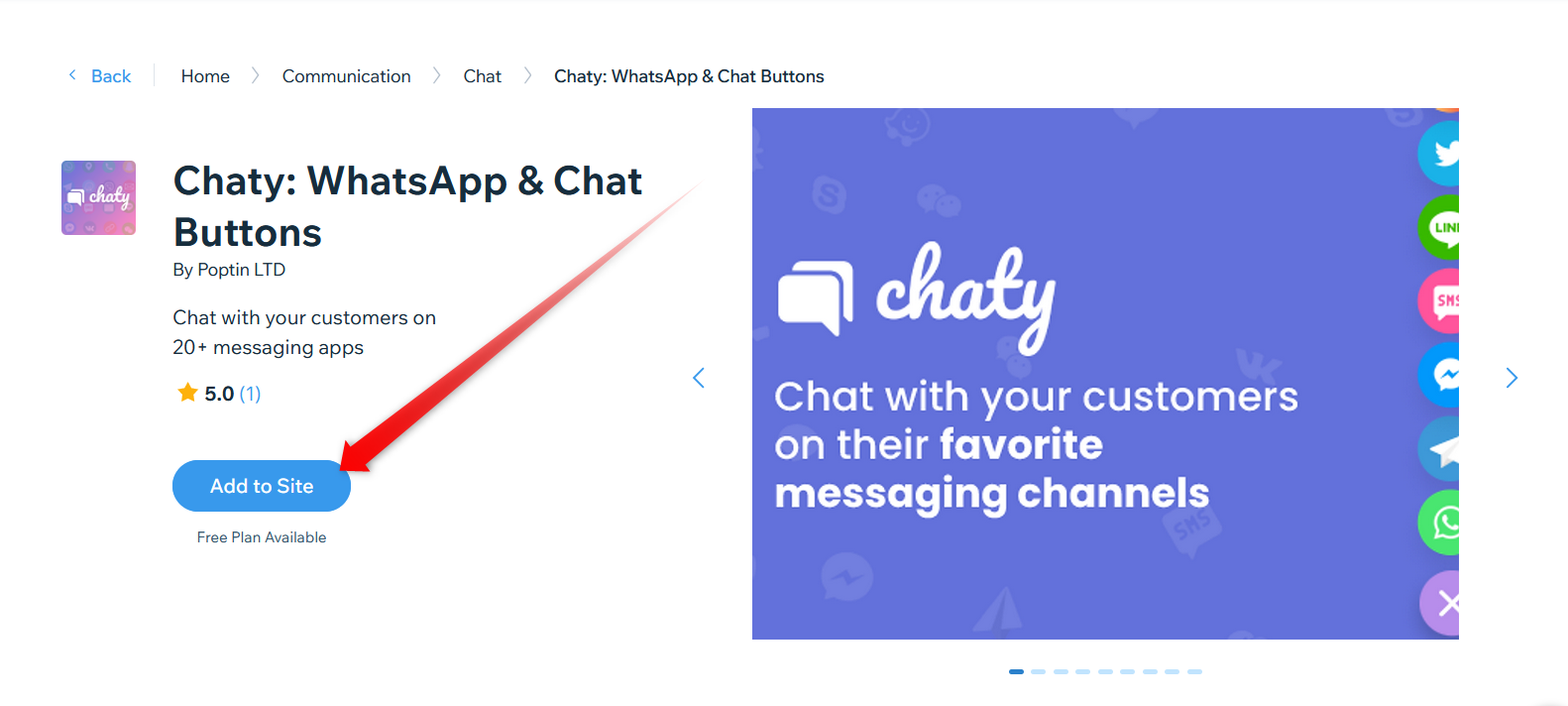 Now, after installing the app, go to your Wix dashboard and go to Apps > Manage Apps:
You will see the Chaty app installed there. Go ahead and hit the "Open" button:

Then you will be redirected to the Chaty app dashboard, like so and you don't have to create an account as the app creates automatically for you once you open it.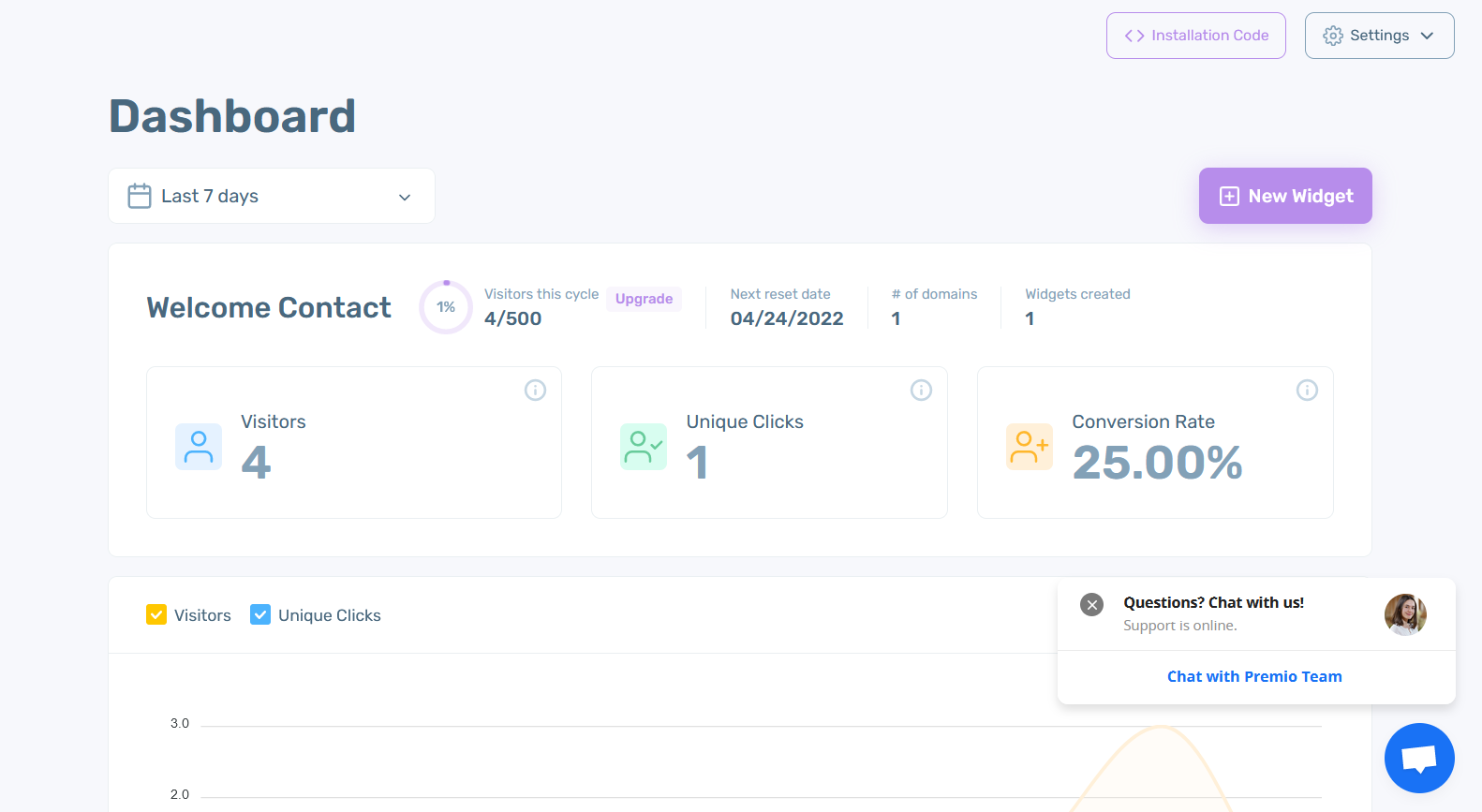 That's it – no need to install any code whatsoever. The Chaty widget(s) you create will appear on your Wix website automatically, immediately!
In the end, depending on your settings and customizations, it may look something like this:

Don't forget to check our entire Chaty knowledge base to make the most out of the product.
Important!: Please note that you need to have a Premium plan on Wix as well as a connected domain in order to be able to use the Chaty app. This is because Chaty contains custom JavaScript code and Wix allows custom code in their paid plans only.
If you any assistance with configuring this, please don't hesitate to reach out to our support team!
---