Important!: Please note that, as per Webflow policies, you will need to publish your site on Webflow as well as a connected domain in order to be able to add a custom code.
In the end, based on your settings, the widget may look like this – a user-friendly widget featuring your customer's favourite and most used channels like Instagram, Messenger, WhatsApp, SMS: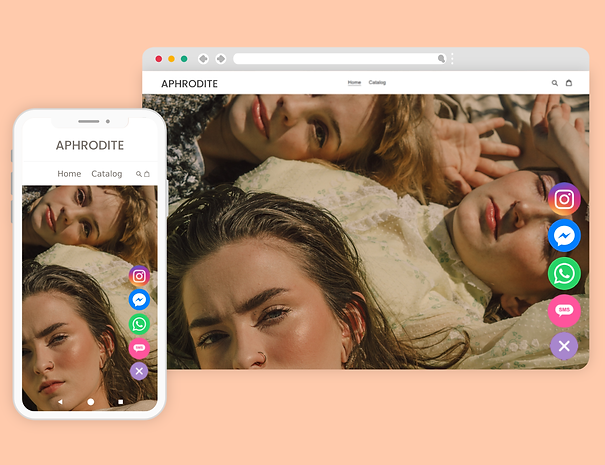 If you need any assistance with configuring this, please don't hesitate to reach out to our support team!