In this article we'll show you how to add a second communication channel type, e.g. a second phone number or a second Instagram account, to your website via custom link.
To learn more about how to use the Chaty plug-in click here, and don't forget to check our entire Chaty knowledgebase to make the most out of it.
First, go to your WordPress dashboard and open Chaty settings. To add a new channel via custom link, click on the custom link icon:
Your new channel will appear at the bottom of the channels you have already activated.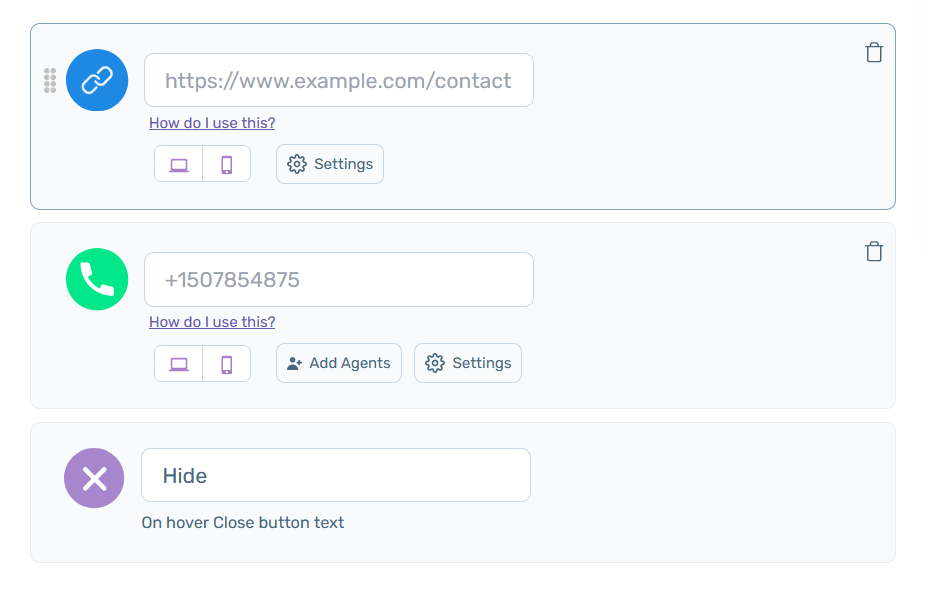 You can now select what type of custom channel you want to add by accessing the channel settings.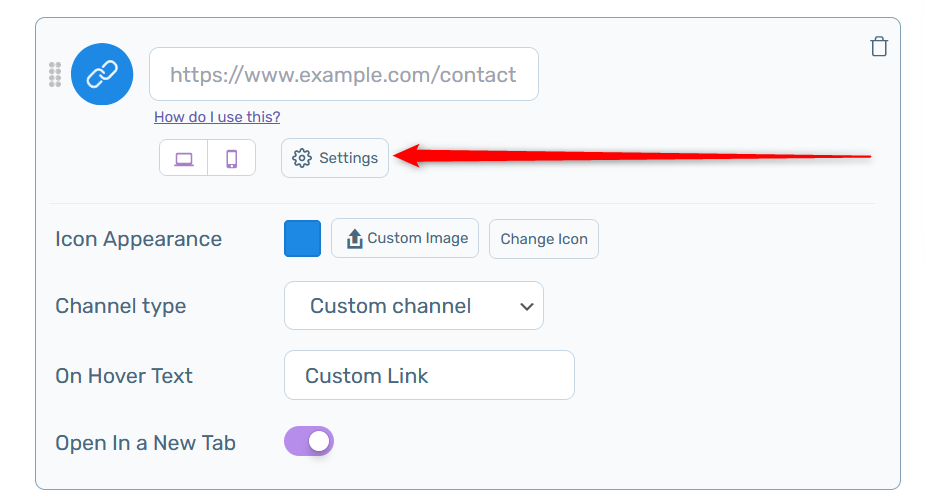 Start by choosing the desired channel type from the dropdown menu.
The custom link icon will automatically adjust depending on the channel you select. For example, if you select Instagram, the Instagram logo will automatically show up together with its name in the "on hover text" field.
You can edit the on hover text as well as change the colour of the automatically selected channel icon, or upload a custom image.
Finally, you can select whether you want the channel to open in a new tab or not, and whether you want it to appear on desktop or mobile, or both.
The final result should look something like this: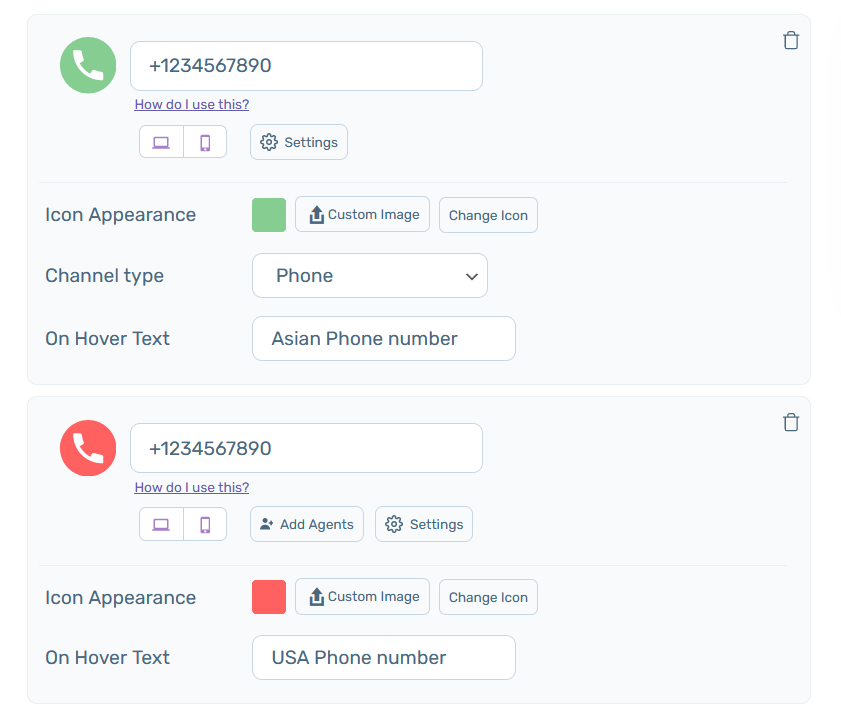 Don't forget to hit the "Save changes" button to make sure all changes will be displayed on your website properly. Below is an example of how the two phone number channels will look like on your website.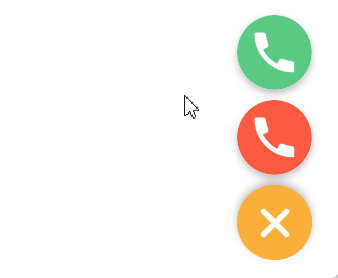 ---