Some users prefer to show their chat channels in any open-state by default, which means when visitors enter the website, they'll see the chat channels without clicking on the Chaty widget.
To learn more about how to use the Chaty plug-in click here, and don't forget to check our entire Chaty knowledgebase to make the most out of it.
This is how you configure it:
Choose the "Opened by default" option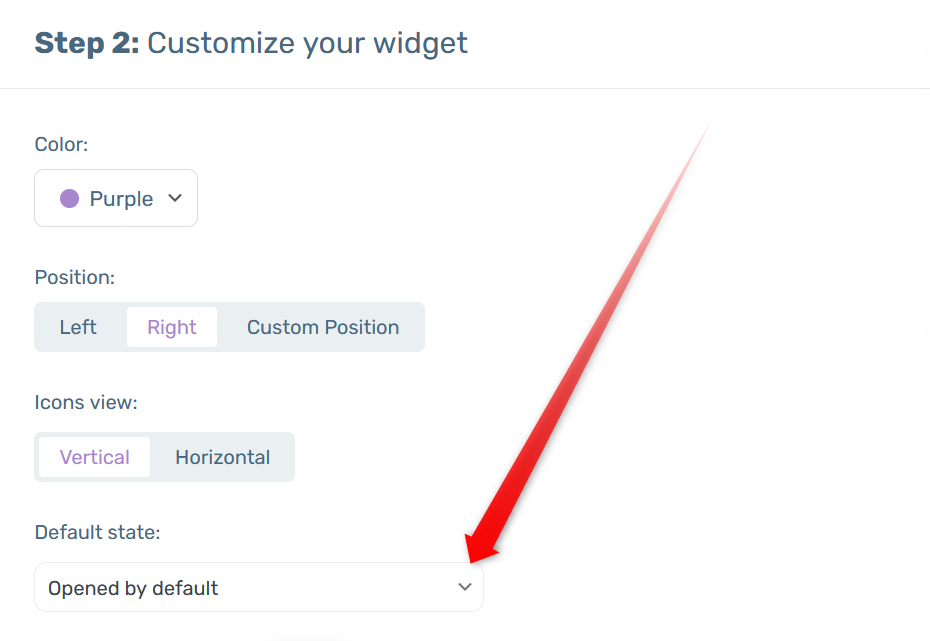 You can decide whether you want to display the close option or not by click on the "Show close button" toggle

To read how to add an attention effect to your Chaty widget, click here.
Click here to learn how to set a time-based, scroll-based, or exit-intent trigger to your widget.
And here you will find out more about how to customize your Chaty call-to-action box.
---