Did you know that blogging is the #1 inbound marketing priority for 55% of marketers? Also, marketers that invest in blogging have a 13x higher chance of seeing a positive ROI than those who don't. Businesses have raised income, improved brand awareness, and boosted conversions by publishing valuable written content for their target audience and customers during the previous decade or so.
Growing an influential blog is one of the surest ways of nurturing potential customers. But first, you must create regular, relevant content to resolve difficulties readers face in their daily lives. Professional bloggers and college essay writing services will help you do that.
However, having a blog isn't enough; it needs to serve a function and purpose. So, how can you design and maintain a successful blog that provides valuable, high-quality content to your audience while also establishing your company's reputation as an industry leader? We have some effective strategies that you can use, so keep reading to learn them.
The Best Way to Start a Blog
Before getting into how to include business blogs into your marketing approach, let's look at the case of building a blog. To start it, here's everything you should do:
Choose a topic for your blog and define its purpose.
Create an account and set up a blog hosting service.
Create a design for your blog.
Decide who will be responsible for writing and managing your blog.
Determine how many blog posts you're going to share.
Create material that is both interesting and valuable.
Incorporate calls to action.
Create a blog and publish it.
Keep track of and assess the success of your blog.
Understanding the essential elements and purposes of blogs and following these steps to set yours up will put you on your way to recognition as an industry leader.
How to write a business blog to ensure it fits your marketing strategy
A blog will paint your services and products as an essential component in your business marketing plan, but you have to promote it to achieve that. The way you share and advertise the content of your blog is called a blog marketing strategy. Unfortunately, the "build it and they will come" method does not apply to blogging.
To achieve the intended result of your blogging — driving traffic, converting visitors, increasing revenue, and promoting your brand as an expert or leader — you need a marketing policy. The strategy will answer the following central questions:
How are people going to find your blog?
What kind of content is going to keep people reading?
How can you improve your blog content using your other promotional channels?
Always keep your buyer in mind
Be aware of your buyers when you write, manage, and schedule your blog. Ask yourself, "who are our ideal customers?" and "Why do our products or services need them?" You will nail down your buyer once you answer these questions in detail.
Once you know your buyer, document a clear explanation of who you are so that they could refer to your company and the blog. Then, each time you produce a new blog post, refer to this description. By using this approach, you can develop content that suits your target clients' goals, requirements, issues, and difficulties.
Knowing your audience also helps keep you focused on your blog goals. The blog will eventually show readers why the product or service you render is necessary. To get a more thorough grasp of what your buyer would probably do, look at the behavior of your target group and tailor your blog material to match their needs.
You can use the following channels for your customer research:
• QnA forums like Quora, Yahoo! Answers, or Fluther
• Social media like LinkedIn groups, advanced Twitter search
• Tools for creating content in your niche or business like BuzzSumo, etc.
• Additional blogs (blogs of your competitors).
Keep an eye on your competitors
It is crucial to keep an eye on other thinkers in your business. Your competitors provide a glimpse into content your target audience wants (or doesn't want) from blog material. They tell you a bit of what they are doing and what you will have to do to stand out. From insights obtained from their blogs, you can offer readers valuable content, which is unique to your business and is in line with your goals.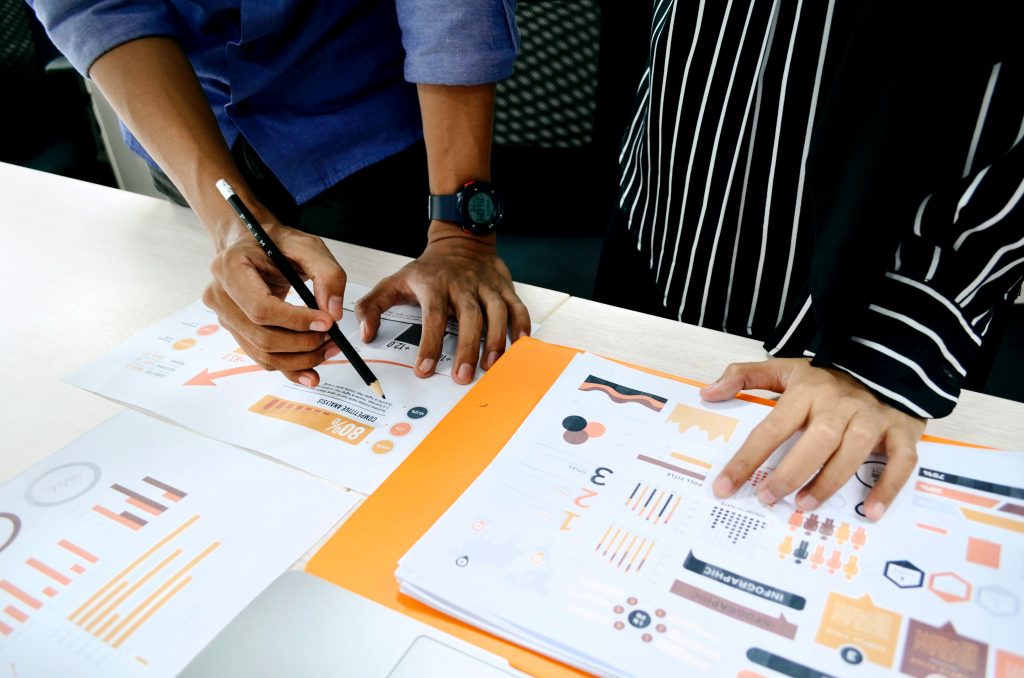 Create a list of 5 to 10 of your closest blogging competitors' content, and perform an audit. Conclude the type of information they share, the unique approaches, and how they classify the keywords they are hoping to use in their blog. Then seek out content holes so that you can take advantage of them. Use tools such as QuickSprout and Open Site Explorer by Mo to research your competitors.
Keeping an eye on the competition will help you know the present trends in the industry. For example, if your competitors have a chat plugin on their blogs, your users likely need it. Picking the positives in their strategies and tweaking them to suit you will ensure you don't reinvent the wheel.
Conduct research on SEO and keywords
When a client looks for specific information on Google (or any other search engine), you wouldn't want them to find it in a competitor's article instead of yours. So to ensure you are in the pole position, spend time researching the keywords and phrases your target audience types into search engines. Afterward, organically put them in your blog entries.
You will boost your chances of getting your blog posts higher on the search engine results page (SERP) by using this strategy. Begin by developing a list of 5-10 keywords and connect long-distance keywords that you want to rank in SERP. Also, Google algorithms are becoming more intuitive, so previous approaches like stuffing keywords will hamper your SERP rating. So instead, write copies that are optimized for your audience and search engines' crawlers.
Decide where to distribute your blog material
Strategically specify where your blog content will appear or find bloggers who understand what it means to establish which parts of the web your blog content will show up in. You should also select a host for your blog to help distribute your material. Social media platforms, such as Facebook or LinkedIn, and online publication platforms like Medium, are other places you may share your content in. You can also work with industry leaders, experts, and influencers on their websites and social networks to promote your material.
Promote the content of your blog
You have to make your blog content as discoverable as possible. Concerning your blogging approach, this means you can locate, read and (hopefully) share your content so that your target audience members could find it. Thus, a practical marketing approach is another typical form of efficient blog promotion.
Alternatively, you can get your content promoted through a free marketing guide for influencers. First, find out which influencers you want to contact and work with within your niche or sector. Only contact folks whose words hold water in the eyes of your current consumers and the target audience.
Also, have them share, support, and talk about your blog content in ways that comply with your organization's standards. By regularly getting into the thick of things after your influencers promote content, you will strengthen your relationship with your audience.
You can, for example, go to the influencers' blogs, read, comment on, and share content with other influencers. Of course, you must ensure that they appropriately represent your brand. After all, you will probably pay them to promote your material to their ardent followers, so you will get value for your money.
Developing an Effective Blogging Strategy
Creating and publicizing your blog is just half the battle. As it was mentioned earlier, consistency is essential for a successful blog – upkeep is the most significant part of the hard work. The creation of blog material might take a long time, particularly if you want to gain authority with well studied and planned pieces in your field.
It is helpful to update, redraw and republish your existing blog content. Republishing saves you time and effort and makes the results you are looking for readily available. Besides, it takes a considerably longer time to classify SERP with a net new post than an updated one.
Finally, check your existing blog posts to see what can be revised and updated. Outdated content contains outdated statistics, examples, infographics, quotes, product information, research, and perhaps some irrelevant ideas, so eliminate and replace them. You will see positive changes when you start refreshing existing posts instead of only developing new and interactive content.
In conclusion
Starting a business blog could be the most significant marketing leap you will take this year. Creating helpful content can help satisfy your readers' curiosities about aspects of your industry and your business, by extension.
However, for best results, ensure that you define the blog's purpose, goals, and objectives. Slowly but surely, the strategies discussed will come in handy and contribute immensely to the marketing performance of your blog.
Author's Bio
Amanda Dudley is a lecturer and a writer at Stanford University. In addition, she works as a part-time essay writer at EssayUSA to help students with complex academic assignments. She speaks English perfectly and is an intermediate German speaker who aims to deliver flawlessly written projects within set deadlines, meeting all the customer requirements. Her goal is to increase performance among students.