One of the biggest drawbacks to online shopping over the years has been the inability to experience a product using all the human senses before making a purchase. But all that has changed in recent times, thanks to the development of Augmented Reality.
AR (Augmented Reality) technology has been gaining significant popularity and adoption in the realm of e-commerce in recent years. This immersive technology integrates digital elements into the real world, providing users with an enhanced and interactive shopping experience.
AR bridges the gap by enabling users to virtually try on clothing, visualize furniture in their living spaces, or see how cosmetics look on their faces before making a purchase online.
As a website owner, this is fantastic news for you because you have more interactive ways to market your products and services to both new and existing customers. When used rightly, AR can be used to drive user engagement and boost sales.
How? You might ask. Read on to discover.
How AR Can Enhance Customer Experiences
In the cut-throat world of e-commerce, there is a constant battle between various websites to gain the upper hand and enjoy a lot more traffic which leads to better customer experiences and more sales. Some businesses even use WordPress plugins to make the most of their strategy and position themselves for a better ROI. However, AR poses a unique opportunity for increased sales as it provides a plethora of advantages and prospects that can elevate the overall user experience and propel business expansion.
Let's explore some key reasons why AR is important for website owners.
Improving Product Visualization
Nothing can compare with the unique visual experience you can get from AR. Rather than simply posting a picture of your product and adding some accompanying content, AR allows you to showcase it in a more immersive, multi-dimensional experience.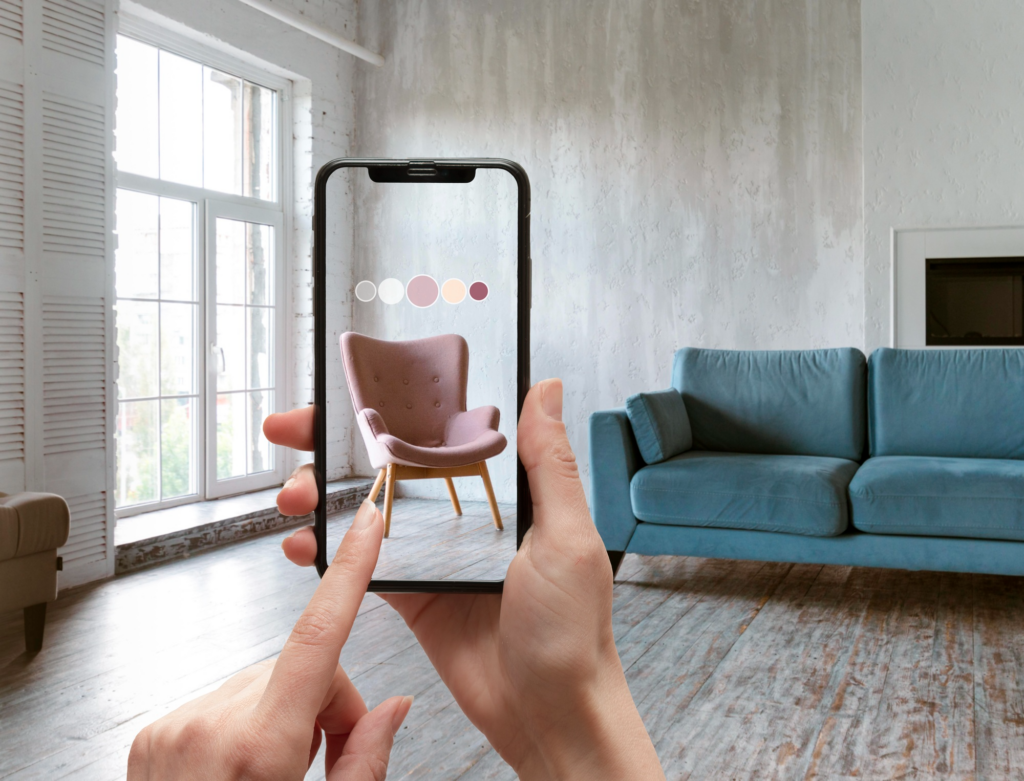 Image Source: Freepik
With the advent of technology, customers can now enjoy the convenience of virtually trying on clothing, visualizing how furniture would look in their spaces, and experimenting with cosmetics to see how they would appear on their faces. This makes them better equipped to make informed purchasing decisions.
This, in turn, leads to a reduction in the likelihood of returns or dissatisfaction with the product. The higher the level of interaction, the more chances there are of making a sale.
Increasing Customer Engagement and Interaction
With so many websites competing for the same customers, the challenge for most website owners is how to keep customers engaged and willing to interact with their pages.
Users who are engaged tend to spend a longer duration on the website, browse through various products, and eventually make a purchase.
Augmented Reality (AR) has the potential to enhance customer engagement and interaction, through its unique content interaction that provides a life-like experience, resulting in a boost in sales performance.
Boosting Conversion Rates and Reducing Returns
At times, high conversion rates are marred by excessive product returns, which leave a huge dent in the overall sales figures. One of the reasons for this is poor product presentation, which leads to customers buying things they do not fully understand. The result of this is often buyer's remorse and product returns.
However, if you can harness the power of AR through various stages of the buyer's journey, you can make significant returns for your business and capitalize on your customer's buying patterns.
AR reduces the likelihood of incorrect sizing, color mismatches, or incompatible styles. As a result, website owners can experience a decrease in return rates and associated costs.
Image Source: Freepik
How to Stand Out & Sustain Brand Loyalty Using AR
You can use AR to present your products in a unique way that will give you market differentiation and inspire brand loyalty. These two things are what you will rely on to keep your sales figures up during the tough times.
Create Memorable and Personalized Experiences
If you can create a personalized experience with your products, you can build an emotional and personal connection with your customers. This means they are more likely to think of you whenever they need the products you are selling.

By simply incorporating AR technology in their products, services, or marketing campaigns, businesses can provide customers with creative and one-of-a-kind experiences.
For instance, you can use AR to allow customers digitally try on an outfit that comes in different colors or that includes various components. This gives the customer the chance to select their preference based on what it looks like digitally.
Augmented Reality (AR) can make things feel new and fun, which can get people interested in your brand and make them think positively about it. Businesses can stand out from their competitors and show that they are forward-thinking and innovative by using AR technology early on.
Leverage Interactive Elements for Brand Engagement
AR technology allows customers to engage with brands in a more interactive way, making the experience more engaging and enjoyable.
Companies can use augmented reality technology to develop games, ads that customers can interact with, or virtual showrooms that provide an immersive experience to keep customers engaged and entertained.
When customers have interactive experiences, they remember them for a long time. This helps them remember the brand and they may tell others about their experience.
Businesses can create loyal customers and advocates by offering enjoyable and memorable experiences.
Foster Brand Advocacy and Social Sharing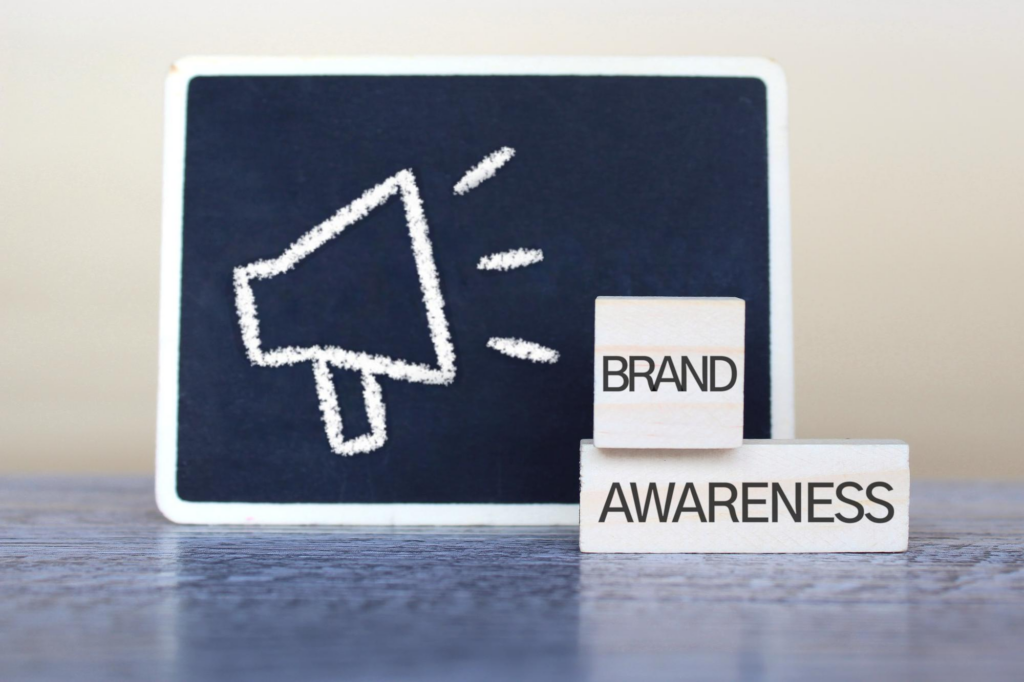 These days, if someone enjoys your content on social media, they are more likely to hit the like button and then share it with their circle of online friends. If your audience does this enough times, you will have taken a big step toward brand advocacy.
Your brand reach will increase exponentially if you use AR to create shareable content. User-generated content can do a lot more for your brand in today's socially-driven world.
AR can make customers feel more connected to brands by evoking emotions. Businesses can build stronger relationships with customers by creating experiences that are engaging and emotionally impactful both on social media and on their websites.
AR can help brands tell interesting stories, bring back memories, or create emotional connections. When people feel a strong emotional bond with a brand, they tend to stick with it and even recommend it to others.
Cultivating a Community Around AR-enhanced Brand Experiences
If you want to get the word out there regarding your product and services, creating a community brought together by AR-enhanced brand experiences is the best way to go.
There is nothing that customers love more than feeling valued and getting a sense of belonging. If you can use AR to foster such sentiments, your customers will do all they can to help push your products. Try hosting AR-based competitions and events to bring your customers together.
What's more interesting than people getting together to experience technology while interacting with your brand?
Gaining Valuable Insights and Data
One of the most important things you need when it comes to e-commerce is knowing who your customers are. Such insights into customer behaviour and data on sales patterns are invaluable to a marketing campaign.
If you want to get to know your customers better, you'll need to read the data. Understand their interaction both online and on social media platforms.
Use the data from these AR-generated experiences to see which products have become more popular with your customers; which marketing strategies are received better and which also lead to more sales.
Don't just throw your AR content out there and forget about it. Make full use of this unique opportunity to analyze how your customers interact with your content. Which AR features do they like? How long do they spend interacting with the content? Does longer interaction equate to more sales and lower return figures?
When you understand what your customers think about your products and analyze how they behave during the interaction, you will have some very important data on your hands. Such information is gold to your marketing and product development and sales teams.
Collecting User Feedback and Improving AR Experiences
If you want to know what your customers think about your product, it is best to hear it from the horse's mouth. Once they are done interacting with your AR-enhanced product experiences, invite them to give you their honest feedback. Use that information to make improvements where necessary.
When customers not only interact with you but also feel like their input is valuable, your reputation as a customer-centric organization will improve. This will further encourage a lot more interaction, with the result being unparalleled brand recognition and loyalty.
Conclusion
AR provides the perfect balance between real-world experiences and computer-based interactions. If you can harness this technology for your marketing campaigns, the boost in sales will be significant.
As a 2023 website owner, it is important to recognize the value of new technology, such as AR, and embrace it. The popularity of AR-enhanced digital marketing strategies makes it one of the most important emerging technologies in e-commerce right now. As a brand that hopes to compete on social media platforms, you cannot afford to get left behind.