Do you use video marketing to promote your products and services?
Videos account for more than 80% of all mobile internet traffic worldwide, demonstrating the importance of video content. As a result, 86 percent of businesses utilize video content as an effective marketing and advertising way.
Video marketing has grown so competitive that new video-sharing services appear on a regular basis. Choosing the proper platform for video marketing is critical in this circumstance. You can't just capture movies and send them throughout the world.
Instagram and TikTok are both sought-after networking platforms that are best for video marketing. Having an account on one of them is so important that many small businesses try to buy Instagram or TikTok accounts to instantly gain lots of followers.
In terms of short films, Instagram Reels is quite similar to TikTok; therefore it's crucial to understand their differences, especially if you have a startup or a small business.
We'll compare them in this post to help you decide which is ideal for your business.
What is TikTok?
TikTok is a Chinese short video-sharing website and app that allows users to make and share amusing films.
It's one of the newest video-sharing applications on the market, and it's the fastest-growing all over the world, particularly in the United States.
Despite the fact that there are already several video-sharing platforms like YouTube and Instagram, it has the potential to acquire popularity among young people and then companies quickly.
TikTok is currently one of the most popular video marketing platforms, and it can help businesses establish a strong online presence.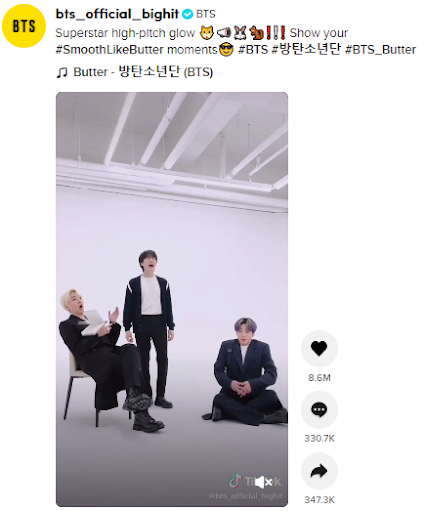 What is Instagram Reels?
Instagram's Reels is one of the newest video-sharing social media tools. It focuses on short videos because Instagram currently has numerous video-friendly features, including IGTV, Stories, Live, and Feed.
It's said that the major motivation for launching Reels was to compete with TikTok's popularity. This has sparked strong rivalry in the area of social media entertainment videos.
A comparison between TikTok vs Instagram's statistics
It's good to first take a look at some key metrics from these two famous platforms to get a sense of how they work.
Of course, Reels is a feature of Instagram and inherits its key metrics. So here is a breakdown of the most significant statistics for these two sites.
TikTok statistics
TikTok has gained over 650 million active users in the world.
More than 2 billion cell phones have the TikTok app installed.
More than 60 percent of TikTok users are between the ages of 16 and 24.
TikTok users spend an average of 52 minutes each day on the app.
TikTok is available in 75 languages to individuals in 155 countries.
Instagram statistics
Instagram has more than 1 billion monthly active users worldwide.
More than 70% of Instagram users are under the age of 35.
Users spend 53 minutes each day on average on Reels.
Instagram is available in 36 languages all around the world.
Around 70 percent of companies in the United States have an Instagram account.
TikTok vs IG Reels: main technical differences
Now that you know how many people use these two prominent platforms, it's time to look at the technological differences.
1. The length and the size of videos
First and foremost, you may record movies for up to 60 seconds on TikTok and 30 seconds on IG Reels. As a result, Tiktok now offers you twice as much time as you have on Reels.
TikTok videos could only be 15 seconds long at first. However, this was later increased to 60 seconds. Fortunately, the firm has announced that the time restriction will again be increased to 3 minutes.
You could believe that a 30-second gap isn't significant, but the behavior of numerous users has proved that it is.
Of course, it's worth noting that Instagram offers various alternatives, such as IGTV, for making Instagram videos of varying durations. As a result, the 30-second time constraint is deliberate, encouraging many first to take users to be more inventive.
Even with this constraint, check if you can make a video for both platforms and be creative on IG Reels.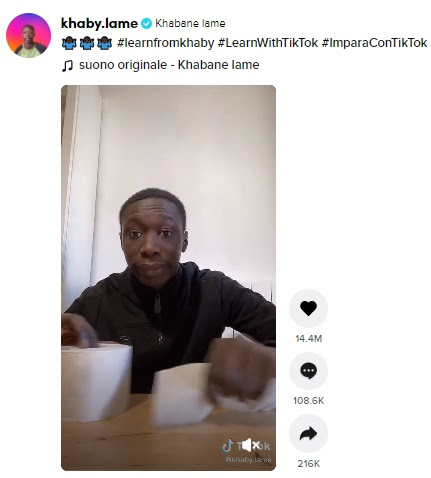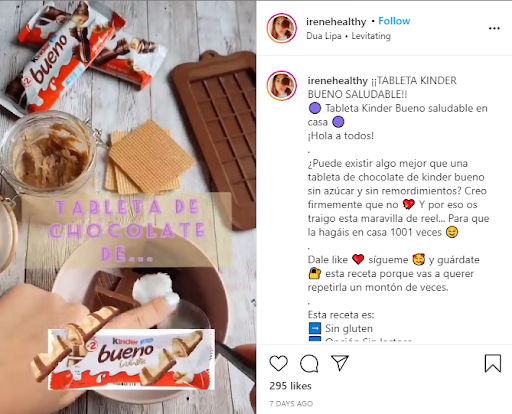 2. Editing features
As you know, many users prefer not to share their movies without filters. So video editing capabilities are an integral element of all video-sharing platforms.
If you think that the differences between these editing tools and filters on different platforms are minor, you're making a mistake. You need to look closely to notice that TikTok's filters are far superior to Reels'.
TikTok has a large number of filters, effects, and templates, so users seldom need to utilize third-party software in this respect.
On the other hand, the filters and effects available on Instagram Reels are restricted to those found in the app's effect library.
TikTok is also superior in terms of voice effects, offering a variety of entertaining voice editing options. However, Instagram does not allow you to include sound effects in your videos.
3. Analytics
One of the most critical requirements of social media marketing is analyzing your performance and calculating your marketing ROI. So having excellent analytics tools is a critical consideration when selecting a platform.
You'll access the platform's analytics capabilities if you get a Pro Account on TikTok. It has a valuable tool for the audience and content analysis. So you can simply target the proper people and determine what sort of material is most appropriate for them.
Pro tip: Go through to your TikTok analytics and then decide the best time to post on TikTok to get maximum exposure.
It also features Sounds, which allows you to see what your followers have been listening to. You'll be able to choose which music to utilize this way.
More significantly, it gives you useful information about when and where your videos were popular, allowing you to tailor your material accordingly.
Unfortunately, Instagram Reels does not have a lot of statistics capabilities. You can just see the number of views, likes, and comments for now, which is sufficient to compute engagement rates.
4. Advertisement
Initially, Instagram did not provide paid marketing capabilities on Reels to business accounts, but this appears to be changing.
Previously, you had to create content and use it to market your products/services. Influencer marketing came in handy in that scenario as well.
However, there are some sponsored alternatives on TikTok, making it far superior to Reels in terms of marketing. In reality, you can sell your material on Instagram Reels, but you can't on Instagram.
To put it another way, generating and marketing branded content is far more appropriate on TikTok than it is on Reels.
Which one is better for small businesses?
Now, it's time to pick a platform for your business in order to improve brand exposure and, ultimately, revenue.
When comparing TikTok to Reels, it's clear that TikTok is a superior alternative for small companies and startups. Of course, when you consider all of Instagram's other capabilities, it still beats out TikTok.
The important thing is that you must utilize social media marketing to its greatest potential. So it's a good idea to stay active and make use of both platforms. You'll be able to reach out to as many specialized audiences as possible this way.
Future trends should be anticipated by a skilled social media strategy. Using both of these sites offers you the freedom to adapt to changes in TikTok or Reels' popularity.
It also allows you to schedule posts and target audiences in different time zones for each platform, depending on their work and sleep schedules.
So try to focus on one of them but avoid losing the other one. You can easily cross-promote your content on other platforms and get the maximum exposure possible.
Takeaway
In general, TikTok and Reels are both entertaining and appealing video-sharing apps. However, TikTok is now superior in terms of marketing and promotion.
IG Reels isn't presently popular among companies, but it's expanding quickly, and it might soon surpass TikTok, just like what Instagram Stories did with Snapchat Stories.
The best strategy for small businesses would be to focus on one of them and cross-promote their content on the other platform.
Author's Bio:
Tom is the content manager of blogwaves.com. He is also collaborating with some well-known brands in order to generate traffic, create sales funnels, and increase online sales. He has written a considerable number of articles about social media marketing, brand marketing, blogging, search visibility, etc.