Offering free trials is an excellent way to get potential customers to give your software products a go. And that's no surprise. After all, consumers tend to be open to trying out things when they come with no strings attached.
But what happens after that initial 14 or 30-day trial period ends? The 90-day average end-to-end conversion rate for SaaS companies falls somewhere between 0.6% and 2%, which is not exactly an encouraging prospect. And it's only natural that you'll want to convert more free trial users into long-term subscribers.
Now, according to data, the rates at which free trial users convert into paying customers depends on several factors:
Your business model (B2C vs. B2B).
The type of the free trial you offer (opt-in vs. opt-out).
The cost of the service after the end of the trial period.
For example, B2B customers are considerably less likely to convert free trial users into paid users. In some ways, this shouldn't come as a shock, especially since the B2B buyer's journey tends to be lengthy, complex, and dependent on the judgments of six to ten decision-makers.
Similarly, opt-in and opt-out free trials deliver varying results. On the one hand, opt-in offers attract a wider audience as they allow users to test software products with little risk.
On the other hand, opt-out signups ensure a higher likelihood of free to paid subscription conversions.
Just think about it: someone who has already given their payment info to try a product probably went into the process expecting to be happy with the service at the end of the 2-week free trial period.
If you own a SaaS business, you might find yourself wondering about the best strategies to convert free trial users into paying customers. Sure, there's always the option of slashing your prices.
But, in the long run, that won't do you any good (except make your KPIs look more impressive).
So, if you're ready to roll up your sleeves and implement tactics that stand a real chance of leading to business growth, the following are the proven strategies you should explore to get more active paying users.
Pick the Right Type of Trial for Your Business (& Learn How to Advertise the Benefits You Offer)
Before you start thinking about ways to get more of your customers to switch from free to premium users, you have to decide on one crucial thing: the type of trial that will work best for your business.
Generally, there are three free trial models that most subscription-based businesses offer:
Opt-in trials allow new leads to try out the software without having to provide credit card information. Check out the Chanty signup page to see this model in action.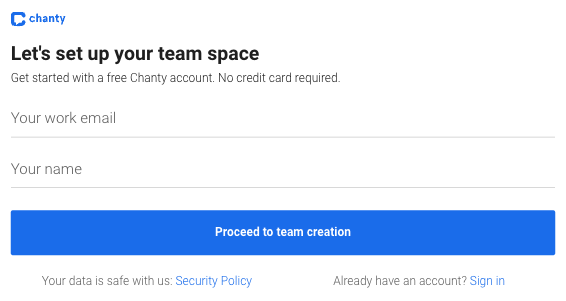 Opt-out trials also provide access to all software features, but with one condition — that subscribers provide payment information. After the end of the pre-determined period, they are automatically converted into paying customers (check out how Spotify makes this known on the relevant landing page), with the option to opt out of continuing to use the software.

The Freemium model is free forever. However, there are several limits to which features subscribers get access to. Usually, the idea is to make advanced and valuable software features gated, which is ultimately what users require from the software in the first place and what drives conversions. To see what it looks like in real life, check out this plan comparison page by MailChimp.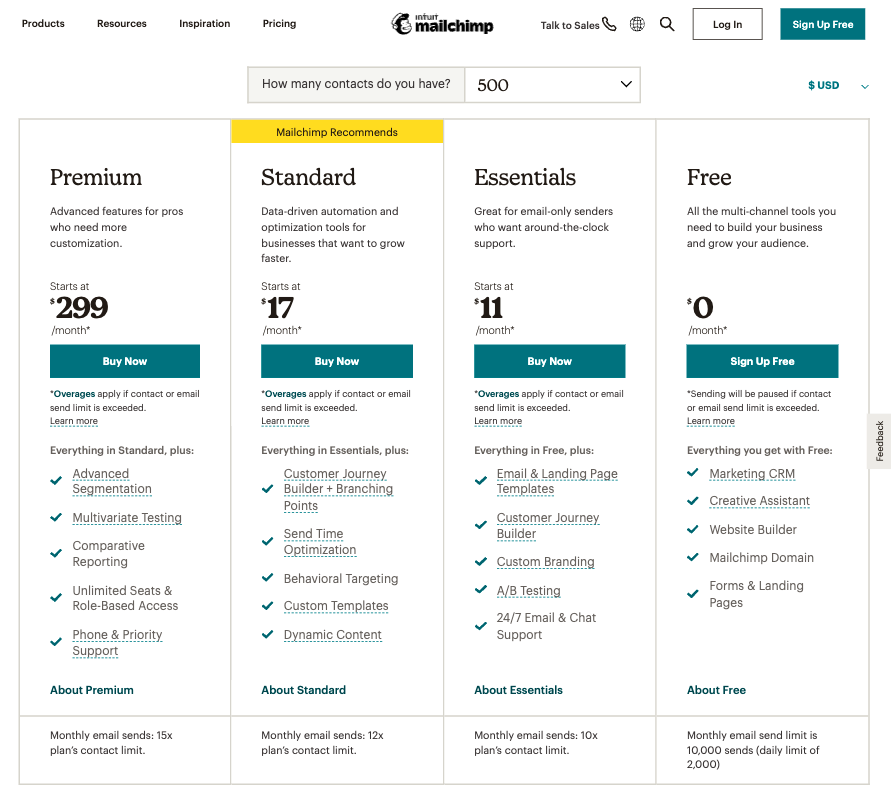 Now, the best way to choose between these three models is to look at the size of your audience.
If you cater to professionals whose requirements are niche-specific, you can allow yourself to employ the opt-out model.
However, if your software solution serves a varied and large audience, the opt-in model should ensure better results. In this case, focus your attention on generating high traffic volume (with content marketing, for example) and aiming for a moderate conversion rate. Somewhere between 2% and 5% will be fine for a start.
Whichever of these models you choose for your business, the most crucial part will be to know how to show your potential subscribers what it is you offer.
So, ensure that your website copy describes thebenefits users get by signing up for your free trial and converting into paid customers.
And, if you offer several tiers, make sure that it's obvious what the advantages of each one are — as done on the Scott's Cheap Flights homepage — so that web visitors know what they'll be spending their hard-earned money on.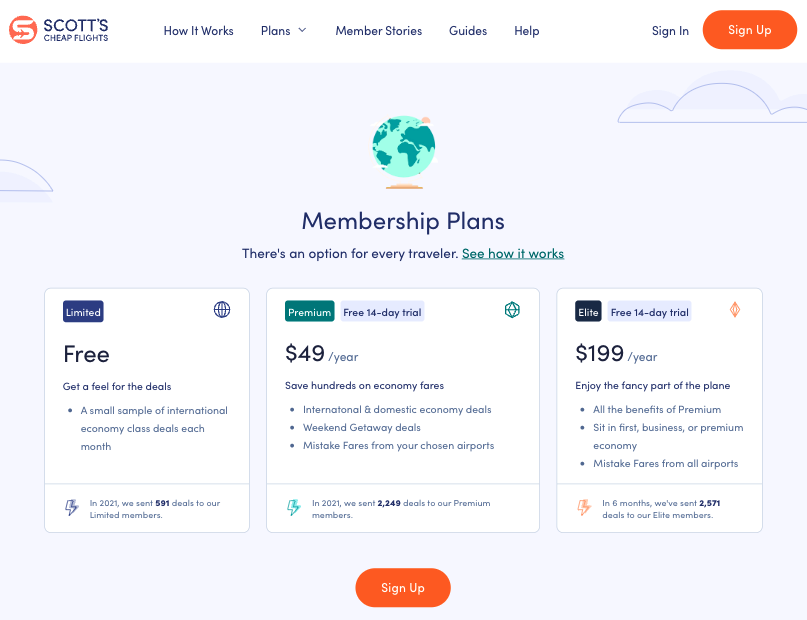 Automatically Start New Leads Off With a Premium Plan
One of the best ways to guarantee your potential customers understand the benefits of paying for your software solution is to ensure they get to experience its full potential. Even if it's just for a couple of weeks.
And something as simple as starting all new leads off with a premium plan can help you do just this.
Going this route allows you to show off all the features of your product. And it removes the conversion-killing obstacle of decision procrastination, as there's no action to be taken on your audience's part.
If you're not entirely sure that this strategy works, think about this: it's what some of the biggest names in the SaaS industry do to move their leads through the sales funnel.
If you check out the Adobe website, you'll notice that its 7-day free trial includes all Creative Cloud apps, 100GB of storage, and follows the opt-out model. To ensure that users know what they're signing up for, the brand employs micro-copy to communicate that the payment process is automated and define the latest date by which new users need to cancel their subscriptions to avoid getting billed.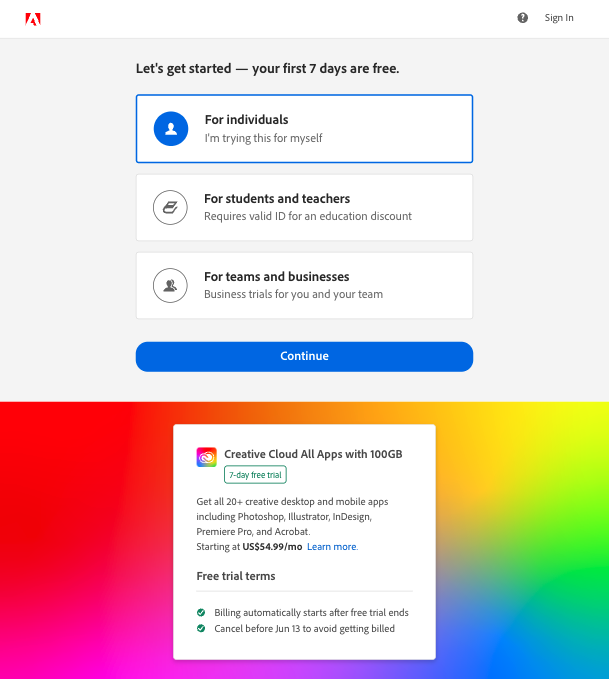 A similar example comes from Aura, a brand whose opt-in 14-day free trial includes access to all the product's features to show potential customers what they stand to get by signing up so that new subscribers experience "the true power of intelligent repricing."
Moreover, note how the pricing page on the website uses a checklist, which is an excellent method for clearly and quickly communicating the features new subscribers gain access to by converting.
Build a Better Onboarding Process
Another strategy you can employ to maximize the free-to-paid-users conversions on your SaaS website is to find ways to optimize the onboarding process.
In the simplest of terms, an onboarding process that guides new users through the features and capabilities of your software makes for a great way to guarantee they enjoy using it from the get-go.
Furthermore, it allows them to fully comprehend the product's functionalities, minimizing the chances of their expectations not being met or them (wrongfully) thinking that the product doesn't do what it promises in the sales proposition.
There are a couple of ways to make onboarding an enjoyable experience for your customers.
On the one hand, you can go the "easy" route and prepare an email campaign that will be sent to all new free trial users.
This is what Buffer does, and it works splendidly. New users receive six emails over the 14-day trial period, with each one introducing them to one of the app's features and benefits or providing social proof.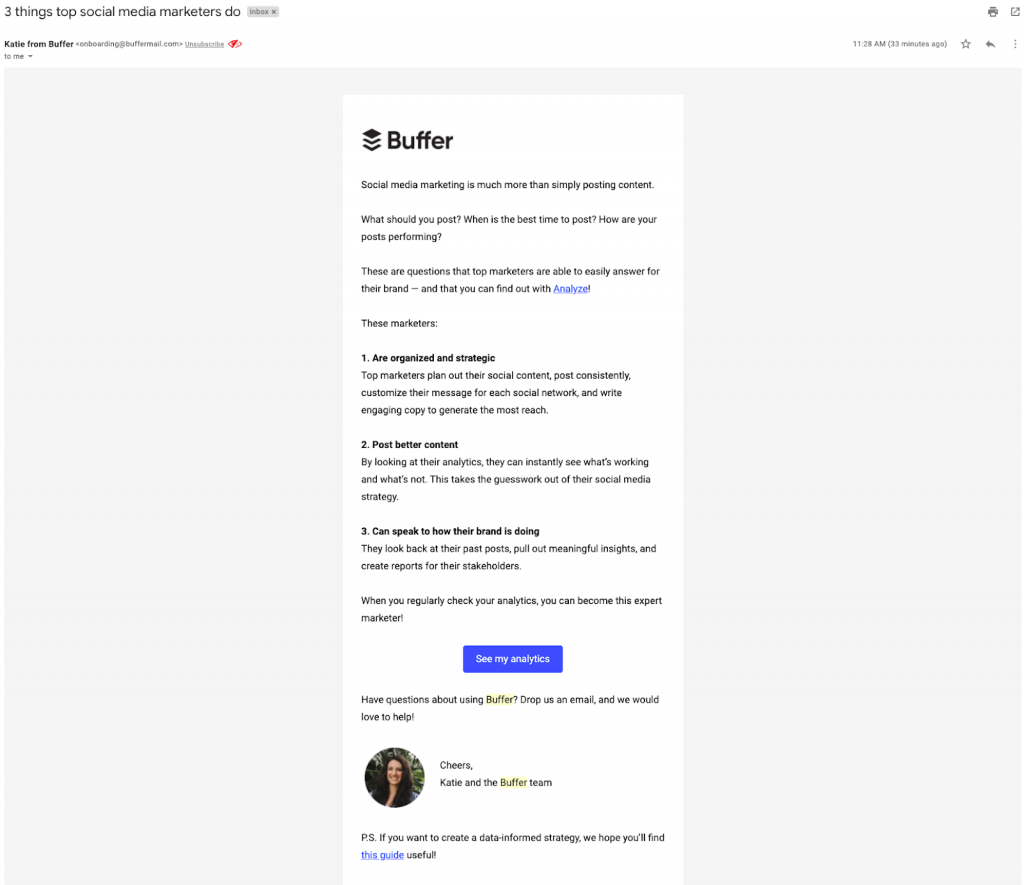 Good read: Top WordPress Testimonial Plugins
Furthermore, the emails contain prompts that invite new users to try the software, which is an excellent method for encouraging new users to interact with the product and explore it for themselves.
Alternatively, your onboarding process can also look like a short course.
Optimal Workshop, for example, encourages new users to go through its Quick start guide, which requires them to complete different tasks like creating a research plan, recruiting study participants, and launching.
The process also includes several guides and webinars, all of which help new subscribers get the absolute most out of the software and increases their chances of converting into paid customers once they've completed their first live study.
Ensure Your Offer is Relevant
Are you looking for advanced strategies for converting free trial users into paying customers? In that case, you might want to experiment with personalization.
According to research (and common sense), today's consumers want brands to present them with offers relevant to their personal experiences. So, if you can find a way to make the free trial experience more personalized, then you'll also have a much higher chance of keeping those customers at the end of their preliminary use period.
But how exactly can you add a personalized touch to free trials?
Well, one way to go about it would be to ask your potential customers what they want to get out of your software in the first place. Check out how effectively Get Safe does it with a 4-step survey on its homepage.
By knowing the size of the potential customer's home, the type of use they're looking for, and the time frame for acquiring the medical alert system, the brand's sales team can prepare an offer that's likely to match the potential customer's needs.
And, if the products and services meet the users' expectations (or even better, exceed them), the free to paid user conversion rate is guaranteed to go up, helping the brand grow, maximize its revenue, and improve its reputation in the medical alert industry.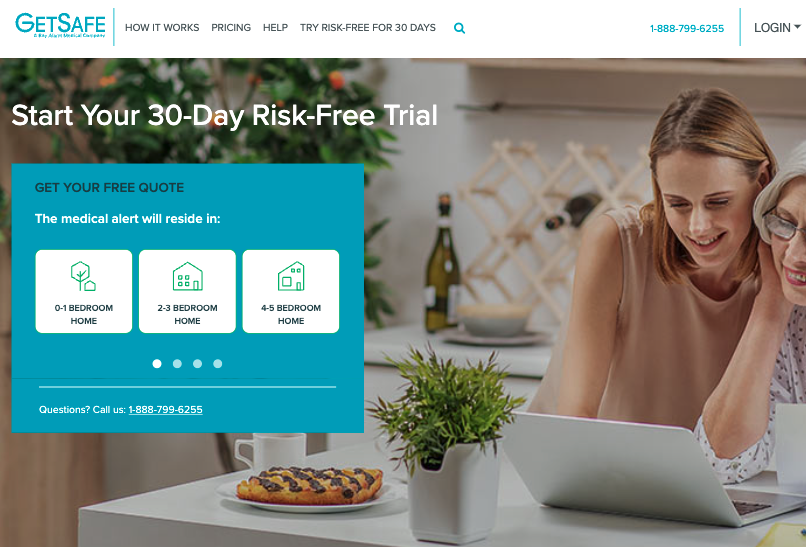 Don't Forget the Social Proof
Finally, as you explore strategies for encouraging new customers to become paid subscribers, don't forget about the fact that a healthy dose of social proof always works in your favor. Especially if acquiring your paid products requires a substantial monetary investment from your leads.
There are several ways to employ social proof to encourage leads to convert into paying customers.
If your plan is to get people to sign up for a free trial and then nurture them into paying customers, you can deliver social proof through email:
Share the experiences of your satisfied customers.
Conduct and distribute use-case studies that will allow your prospects to see the extra value they stand to get if they pay for advanced features.
Or collaborate with influencers who will help you boost your brand's authority in your niche, as done by Nosto.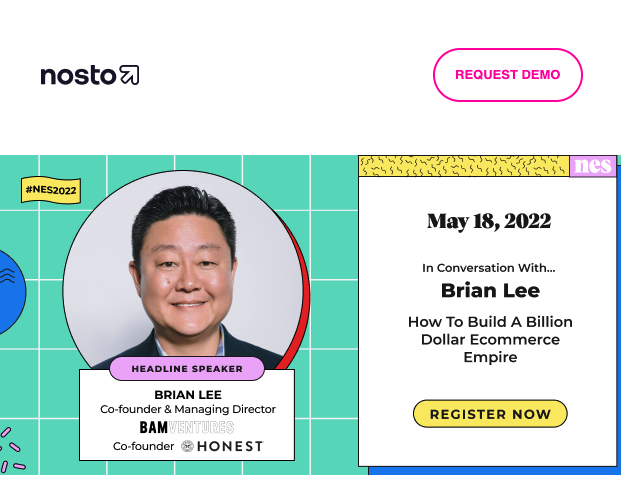 Don't forget that social proof doesn't just have to help convert free trial users. Yes, it can help immensely. However, when done right — like in this example from Skillcrush below — it can help you entirely bypass the free trial stage and get people to become paying customers right off the bat.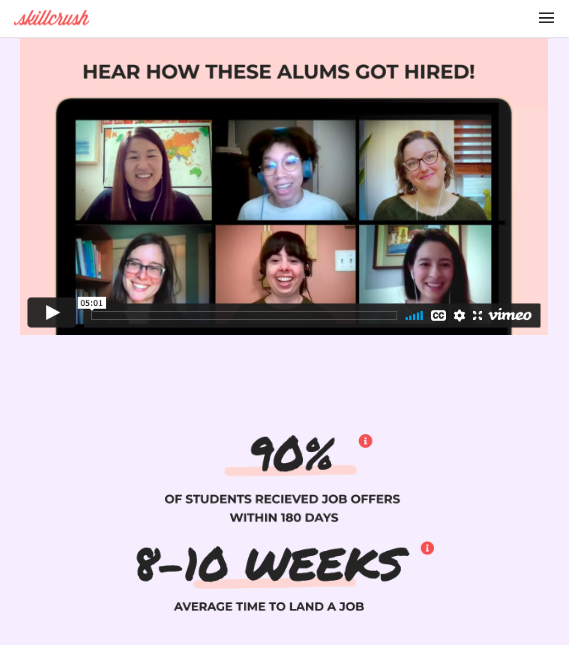 As you can see in the example above, the brand displays a variety of testimonials to get its audience to convert, including a compelling combination of video content and statistical data.
Final Thoughts
There you have it — some of the most effective strategies for converting free trial users into paying customers.
As you have probably guessed, all of these tactics are just starting points. To get real value out of applying them to your website, you will have to make some adaptations.
So, before you start investing in high-priced marketing strategies that encourage free trial users to become paid subscribers, don't forget to do your research. Test your landing pages to know how they perform. And, of course, do an audit of your sales proposition to ensure you're presenting potential clients with an offer they won't want to pass on.