Increasing revenue is one of the crucial goals that every online retailer is trying to meet.
Among other things, the job of coupons is to help you do that, but before you start using coupons on your website or your online store, you need to know what are the advantages and disadvantages of offering them to your customers.
According to statistics, about 90% of people who shop online use coupons in some way.
So, take a look at these 5 pros and 5 cons of using coupon codes to drive revenue and find out if they are the right business strategy for you or not right now!
These are the pros:
There are several advantages that coupons bring to your business if you use them the right way.
1. They help you build your customer base and introduce new customers to your business
Special offers like coupons are often the reason why people decide they want to get to know your business better.
Building a customer base is certainly the most important thing if you want to take your online business to the next level, and the first step is to offer your visitors something valuable.
Using coupon is also a great way to entice visitors to try some of your products before they buy at full price. You can also speed up conversion if you use countdown pop ups for your coupons to create a sense of urgency.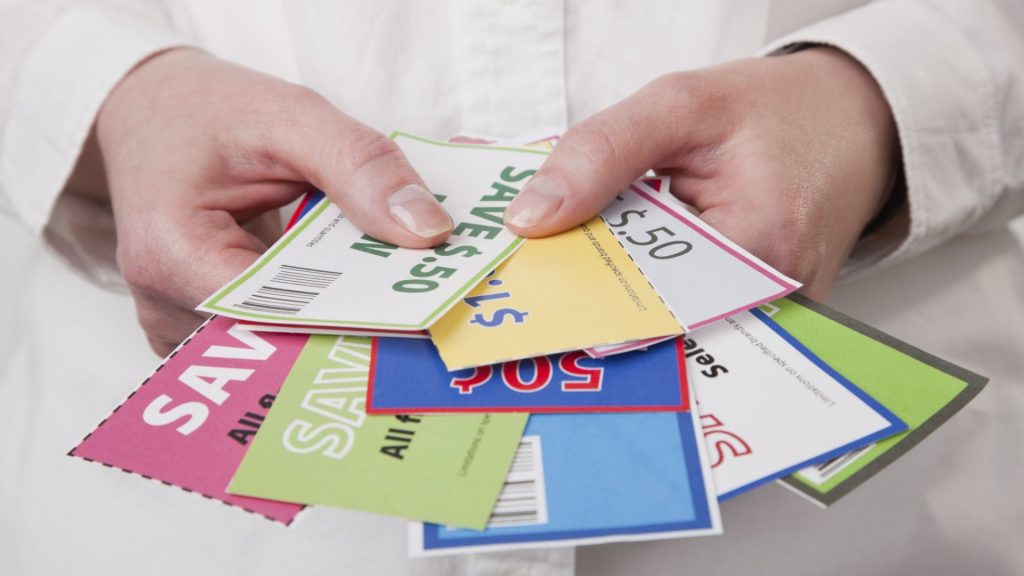 It will also be easier for them to decide they want to try a product because they will feel that they have actually saved some money.
Maybe someone didn't even plan to make a purchase, but when they saw the coupon, they immediately changed their minds.
By attracting new customers, you introduce more people to your business, increase sales, increase conversion rates, and more.
2. They help you build an email marketing base and create a strong marketing strategy for your business
By requiring your customers to leave their name and email address in order to get a coupon code, you get the opportunity to collect valuable data and grow your email list.
Creating a strong marketing strategy is another important business goal, and you need to use all the benefits it brings.
By growing your email list, you build long-term relationships with your customers and get the opportunity to remind them of some new offers, products, and so on.
Also, by creating different coupon codes for different marketing campaigns, you can track their individual progress.
If you need a way to make it easier for your visitors to subscribe, use certain tools to create subscribe forms for your website.
One of these tools that can help you create beautiful responsive forms for your website is the Premio plugin Subscribe Forms.
It offers many different and beautiful templates to help you make the whole creation process even faster and more efficient.
You can integrate your subscribe forms with your emailing system easily and choose the form's width, background image, color, font, and more.
They will be visually pleasing to your visitors and make you look professional.
Collecting emails from customers is important to increase revenue because they stay in constant contact with you and your business, get timely information about new offers and enticing promotions, and so on.
When people see the quality of a brand and all the benefits it brings, they constantly talk about it.
So, you need to use this to your advantage and continue to work on your brand image by providing your customers with amazing offers that will encourage them to talk about it with their friends, colleagues, and more.
Word-of-mouth is a powerful weapon to use, and with the help of a discount, you can make the most of the opportunity to make your brand known among consumers.
Make an enticing offer, put it in the right place on your website, and see the results in the form of increased revenue.
You also meet your customers' expectations by constantly supplying them with good opportunities that they will not want to miss.
4. They help you make room for newer products
Running a business is a complex task, and you need to pay attention to the space that your products fill both in terms of storage and the opportunities they get to be promoted and, eventually, sold out.
Incorporating coupon codes helps you get rid of the unwanted inventory efficiently to make room for some newer products.
Good organization is sometimes crucial for business improvement, so you need to pay attention to each segment strategically.
Some products may be hard to sell sometimes for whatever reason and including coupon codes can solve this problem easily.
5. They help you remind your already existing customers of your store
Coupon codes encourage existing customers to return to your website or online store if they haven't been in a while.
A good marketing strategy can help you do this because you can use your database to send existing customers various coupons via emails and intrigue them.
If they return, there is a good chance that they will make some new purchases, too.
So, don't forget the existing customer base, because these are people who can still help you increase sales, as well as new customers, you just need to "wake them up" from time to time.
These are the cons:
Some may say that including coupon codes can bring certain disadvantages, so check these out and decide for yourself.
1. They cost you money and can result in reduced profits for your business
Offering discounts on certain products means you offer them to your visitors at a reduced price.
So, this may affect your profits as these take a certain amount of money from your pocket.
There may always be someone who would buy a certain product even without a discount, so incorporating coupons can potentially be damaging to your online business.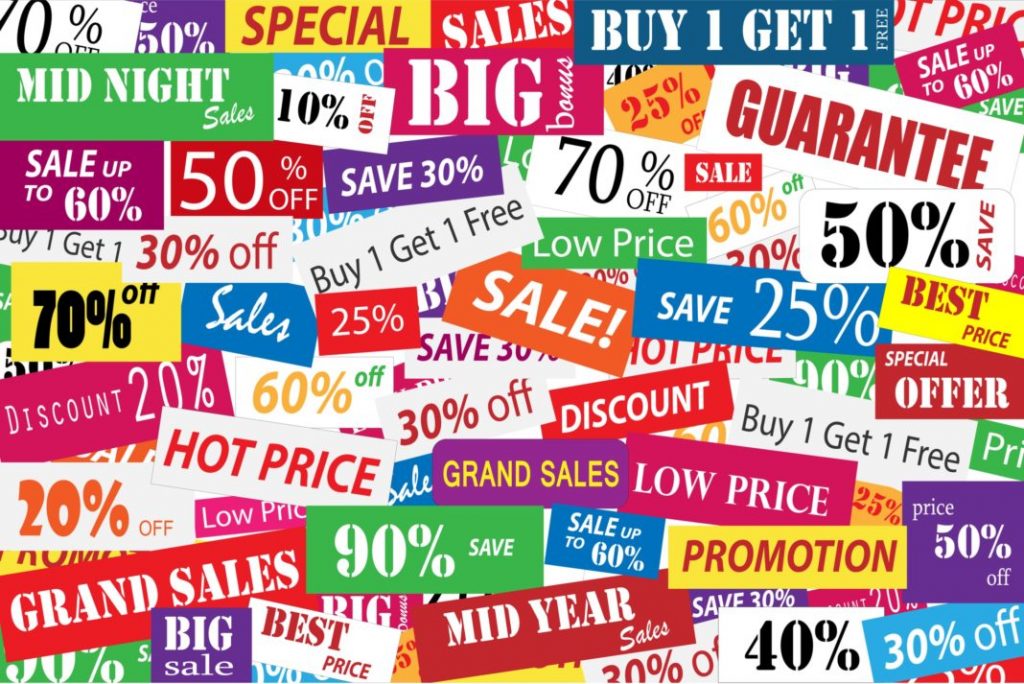 However, you can control the outcome and make a balance by deciding which products need discounts and whether they would help your business or not.
You need to find the right coupon strategy that will bring you more good than bad things in the long run.
2. They can decrease conversions outside of the sale period
If you use coupons all the time, people will grow the tendency to purchase your products but only during the sale period and when the prices are reduced.
This can affect your profits negatively, so you need to pay attention and keep your conversions growing at all times.
Waiting for coupons can easily become a habit for your customers, and you need to create a specific strategy when and how often you will use coupon codes to prevent a negative impact on your business.
This is why you need to be careful and make a plan in order to be able to meet the expectations of your customers without also helping them to create habits that are bad for your business.
3. They can affect the perceived value of your products in a bad way
People tend to categorically think that the more expensive a product is, the better it is in every sense.
So, giving too many coupon codes may signal that your product is not of a special quality, which can negatively affect your revenue.
You need to emphasize the quality of your products all the time, and giving out these coupons can actually provide a counter effect when it comes to your customers.
4. They can make your regular customers feel alienated
If you offer coupon codes only to a specific part of the audience, that is first-time customers, it can seem like you are neglecting your loyal customer base.
So, you need to satisfy the needs of all your customers equally and make sure no one feels left out.
You need to provide both types of your customers with equal opportunities and treat them as best as you can, so plan and send coupon codes carefully.
5. This marketing strategy is not a sustainable one
You need to keep in mind that there are always people who will only redeem coupons and not come back the second time on your website to buy something else at full price.
This means that coupons may be a good promotional strategy, but not one that will be equally effective in the long run.
As we have already mentioned, the best option is to use them, but with a certain plan and strategy so that you do not end up with fewer sales than you expected.
To Sum up
Incorporating coupon codes as a promotional strategy into your business website is certainly something that your visitors will enjoy, but only using them in the right way can actually help your business progress.
If you decide you want to use them, but need a way to offer them, you can try out tools like the Premio plugin Subscribe Forms to create responsive forms for your customers or directly use Coupon X for Shopify.
Take a look at these 5 pros and 5 cons of using coupon codes to drive revenue, and see how you can use them while your business continues to prosper!