Have you ever wondered what WordPress hosting is? To put it briefly, it is WordPress-friendly hosting that includes several easy-to-use functions designed to configure, encrypt, and optimize your WordPress website.
The notion of managed hosting goes beyond a certain kind of plan to encompass a breakdown of the services available to you. Many hosting plans lay the burden of the responsibility for running your website on you. This renders them an enticing choice among most website owners.
To begin with, we'll explain the question "What does managed WordPress hosting cover?" in greater detail. Later, we'll go over its advantages and disadvantages, and you can decide whether it fits your needs.
What is Managed WordPress Hosting
Most hosting services may also be categorized into 'managed' or 'unmanaged.' In general, there are no managed hosting services, which means that once you reserve a spot on the server, you're almost completely at your disposal.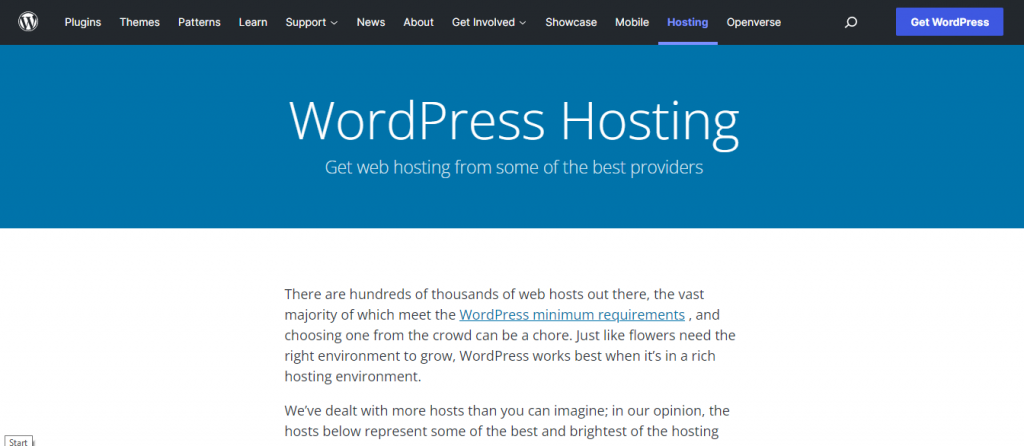 Typically, your hosting service will presumably furnish you with a set of resources to experiment with, but the duty of assuring your website's performance and security lies solely on you.
Let's examine several kinds of available hosting services. Using a shared hosting service, for instance, offers a budget-friendly starter package that lets you allocate a server among multiple users.
Meanwhile, a VPS (Virtual Private Server) package comes with your own secluded space on a server, along with ample resources. Additionally, you will have to get a trusted VPN for an extra security of your digital presence.
Above that, you can choose dedicated web hosting, which can be quite costly, yet offers you an integrated web server designed exclusively to run your website.
You will need this whether you're working on eCommerce development, SaaS website creation, developing a platform for Crypto heatmap or anything else.
Keeping this in mind, what does WordPress hosting encompass? To put it briefly, it is a software solution through which your service provider manages your server and maintains your website for you.
This means it will handle several essential assignments, like keeping your website, thereby relieving you from core responsibilities. So now, let's delve more deeply into what it may entail.
The Benefits and Drawbacks of Managed WordPress Hosting
Based on what we mentioned previously, the primary benefit of managed hosting is that it provides a hassle-free experience. It also implies having little technical knowledge.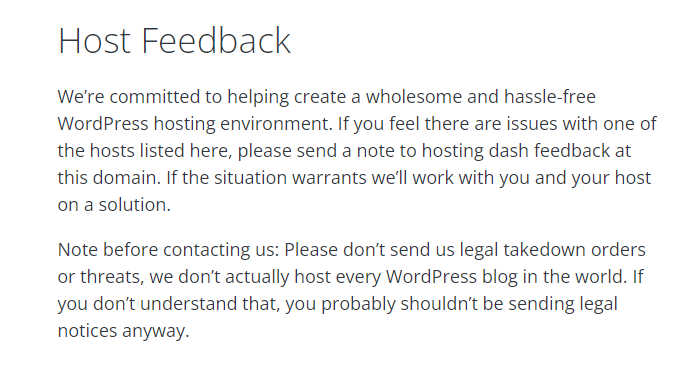 Your hosting provider will help you preserve your website in perfect condition, so you can concentrate your efforts on developing content, expanding your business, and other tasks that are within your scope. It would help if you also used logo maker tools to create designs specifically tailored to your business needs.
With automated tools and specific resources available for almost any attainable marketing objective, don't forget to use SaaS marketing automation tools to refine your sales content, generate leads, or boost conversions.
For example, when you have no time for additional tasks, a social media scheduling tool comes in handy to do the job for you.
Managed WordPress Hosting Benefits
There is no preconceived standard of how a managed plan should be constructed, so your experience will likely differ depending on the service provider. Primarily, many managed hosting packages include the following features:
Maintaining upgrades regularly and ensuring ongoing replications are conducted for continued security.
Make sure to check your website for security issues and instantly address any concerns that may appear.
Conduct the website optimization, ensuring that your website functions smoothly with no bugs.
Adjust your server to cater to your demands, whether using a VPS or a dedicated server.
Offer beta-testing websites to ensure the text modifications and fixes work as expected.
Provide an array of support channels to address your inquiries.
Fundamentally, we're speaking about managed hostings here at this point. This states that your hosting provider will undoubtedly be familiar with the platform as a whole.
Consequently, you will find these resources beneficial if you are a beginner at WordPress and don't know how to optimize your website.
If, for example, you want to launch a coupon app and need to make the announcement, you will need to keep the content safe on your website.
Managed WordPress Hosting Drawbacks
Managed hosting possesses a few inherent pitfalls. Meanwhile, since you're a more technically inclined person, you may choose to configure your website hosting and increase the website's functionality by yourself.
Managed hosting eliminates this kind of choice and lets you stick with your hosting provider exclusively even if you need to migrate it (check out this website migration checklist). The loss of control may either be a benefit or a complete burden based on your innate expertise and demands.
The shortest response is that managed packages are more costly than unmanaged alternatives. Costs may differ significantly depending on where you purchase a managed package.
Typically, some basic shared hosting packages charge $5 monthly or even low; managed WordPress hosting cost usually ranges between $10 and $30 a month for the cheapest version of a shared or VPS plan.
Managed virtual dedicated plans are considerably more costly, yet few new website owners demand that level of capacity. No matter what, the extra expenses will accrue in the long run.
Moreover, certain managed WordPress hosting packages disable specific plugins, like data-intensive associated plugins for posts.
Understanding Whether You Need Managed WordPress Hosting
By now, you already know the reasonable response to the question: How does managed WordPress hosting yield? Consequently, that shows you're well prepared to determine if it is a good fit for you.
In this case, there are two factors to be concerned about as you proceed: your financial resources and your objectives. As a result, you'll mainly have the option of picking a managed hosting package depending on your budget. Though many solutions can't be excessively high-priced, they usually require a larger upfront financial investment.
Next, you should decide whether hiring someone to manage your website is an attractive option. To put it differently, you'll probably belong to one of two categories:
If you do not have a thorough understanding of WordPress and all the technical requirements associated with managing a website, hosting may be a game-changer. It spares you hassle and concern and may ultimately lead to a safer website that functions more efficiently. Additionally, you'll have the ability to get instant help whenever possible. So website builders like WordPress allow businesses to create and maintain their brand website more simply.
Meanwhile, unmanaged hosting provides greater flexibility if you can handle crucial aspects of your website by yourself. You may be able to increase engagement with a simple "best I can do is" meme or a large blog article, but all this needs to be stored safely. It is a decent choice for technically skilled people when it comes to managing websites on their own and anyone eager to become proficient over time.
If you conclude that managed hosting seems attractive to you, you're not done yet. You are still required to pick the appropriate plan, as many options are available.
Picking The Properly Managed WordPress Hosting Package For Your Website
Choosing a managed WordPress hosting package can be a bit challenging. As pointed out above, the concept "managed" still does not possess a clearly outlined and globally acknowledged concept. Essentially, any service provider can apply the managed title to their service packages.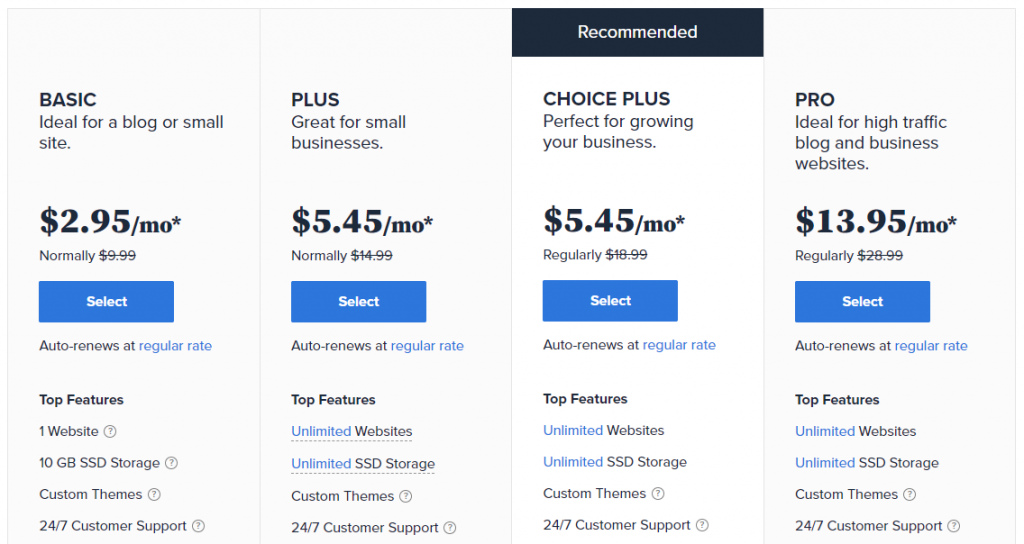 Thus, you must be careful and ensure that you genuinely receive your intended value. If you're trying to build an eCommerce brand, consider doing a Shopify vs WordPress comparison to understand which one would work better in your case.
Taking a close look at the functions a managed package delivers to you will help you ascertain whether it has something unique to offer or not.
These should comprise at least some of the crucial features mentioned above. In addition, make sure to confirm if the service provider will handle updates and backups on your behalf, as it is a promising indicator.
After that, check out what it offers on security and performance upgrades. The service provider must be specific about what it takes to keep your website secure and ensure reliable response times and service availability.
If you're unsure, reach out to the customer service representatives over chat and ask them straight away. Again, it is imperative to utilize contact center technology to get better technical support.
If you're going to spend time looking at a VPS or dedicated package, you should also find out whether the provider is capable of managing your server to address your concerns. The last and maybe most crucial point is to ensure the plan is WordPress-friendly.
If you're putting the duty for sustaining your website in the custody of your hosting provider, they must comprehend how to optimize a WordPress website.
For example, if you provide coworking space services and want to promote it through your website, you can use WordPress as a CMS. Make sure to use a website accessibility checker to conduct a thorough website evaluation.
Therefore, you should search for already installed and optimized WordPress websites and integrated wordpress plugins to manage backups and caching.
The whole thing might sound a bit baffling, yet there are many terrific options available.
Conclusion
When you are about picking a hosting package for your website, the great news is that there are plenty of options. That being said, it might make a choice a bit convoluted.
Beyond finding a provider you can rely on, you also need to figure out which package is right for your business.
While reviewing packages, you might catch yourself attempting to grasp the concept of managed WordPress hosting.
In reality, the name reveals the primary objective of such packages – to handle and upgrade the website on your behalf.
Managed WordPress hosting packages aren't appropriate for everyone, but they can spare you some time and relieve specific tasks you cannot perform efficiently.