Email marketing is one of the most lucrative area's businesses can continuously flow clients and generate leads, with around 81% of small and midsized businesses relying on email marketing as their primary customer acquisition channel.
Email segmentation is one of the primary strategies that businesses use to improve their email metrics in the form of reducing bounce rates, increasing engagements, and open rates. The main benefit that email segmentation provides? – Personalization of Emails.
In this article, we'll be talking about email segmentation and how you can start implementing this method in your email marketing strategies. We'll talk about the many examples of how you can segment your contacts list and even provide real-life examples at the same time.
However, before we get started, let's run back a bit and focus on the fundamentals.
What is Email Segmentation?
Email segmentation is simply the categorization of existing email contacts into unique sets of groups based on specific criteria that you have defined.
It also serves as a prioritization technique for marketers to identify contacts at risk of being lost or contacts that have the potential to become leads.
It's an excellent strategy for online lead generation and reducing retention loss.
To put into perspective with other email strategies, segmented emails are in the same league as targeted and triggered campaigns in improving email metrics as these three combined can account for almost 77% of a company's ROI in email campaigns.
Not convinced? How about the fact that segmented email campaigns also yield 14.31% higher open rates and 100.95% higher click rates as compared to non-segmented email campaigns.
There's no magic trick to it either. It's a relatively simple concept. Personalized and segmented email campaigns that are somehow related to the contact are a lot better than emails that don't have anything that can relate to their situation.
Segmenting contacts lists also makes it a lot more digestible to understand better what your targeted market contains. From this, you can quickly begin implementing accurate content and information connected to certain groups of your target market to better relate to their personal characteristics.
How To Start Email Segmentation
Now, if you have a lot of existing contacts and you're already wondering about how you can start list segmenting hundreds or thousands of contacts, then don't worry. List segmentation is a growing and evolving strategy that can scale quite quickly once started.
Chances are that you are already using some sort of email marketing tool, and most of these services already have some type of function to handle multiple segments for email contacts.
According to Alex Souchoroukof of Moosend, email segmentation is one of the most basic techniques that email marketers can utilize to increase their chances of success with their email campaigns.
However, even with the effectiveness of segmentation, not a lot of marketers use it for their email marketing strategies. They often neglect its use as a viable tactic in improving their email metrics.
The first and only thing that you need to do is put up the initial effort and exert willingness to start the planning process of executing a segmentation of your contacts list to get the ball rolling because, as mentioned earlier, email segmentation is a growing process.
Here are some tools that you can use and a few best practices that you should keep in mind.
Tools To Use
Just like how you have SERP simulators for SEO as an augmenting tool for effective cold calling strategies, you also have external services and tools that you can tap into for improving your execution of segmenting lists and starting segmented campaigns.
However, you're mainly going to be dealing with good email service providers that already have segmentation as a feature. This is primarily going to be the primary tool that will affect your implementation and execution of segmented campaigns and, frankly, your entire email marketing strategy.
Here's a quick list of some good email service providers to consider.
Email Service Providers:
HubSpot
ActiveCampaign
AWeber
Sendinblue
Constant Contact
ConvertKit
GetResponse
MailChimp
Best Practices
Planning out your entire segmentation plan is a critical step in creating an effective email segmentation strategy, but planning isn't the only thing that can improve your segmentation. There are also some best practices that you should keep in mind that can maintain consistency in the effectiveness of your segmented email campaigns.
Always Set Your Segmented Campaign Goals – It goes without saying that goals are the only thing that makes your effort in executing strategies worthwhile. Always make sure that you set goals for your campaigns. Often businesses fail to change this as they grow, and the effectiveness of their segmented campaigns start degrading. Make sure to adjust your goals as your business needs and situation change.

Always Update Your Lists – Lists are only temporary; they must continuously be updated and changed according to your market. Contact's preferences, interests, and needs change as time goes on, and you need to adjust to this accordingly to ensure that you are at the top of your game. Add, remove, or even change categorizations if need be. Never stay static and fall into the trap of stagnation of your email strategy.

Always Measure Your Success – You need a reliable tool to ensure that your segmented email campaigns are being utilized to their fullest potential. Keep the metrics that matter to the success of your email campaigns in check. Track metrics that are effective and one's that are failing in order to know your campaign's strengths and weaknesses.
General Segmentation
Contacts love personalized email as they can relate to the content more. Research suggests that around 71% of customers would prefer to engage with more personalized content that suits their needs.
You want that to happen with your email marketing strategy. That's why you're considering email segmentation. There are a lot of ways to go about this. The first is generalized segmentation.
This type of segmentation is relatively easy and broader in its scope. Here are some of the best general ways of segmentation that you can utilize for your email list:
Demographic
One of the most accessible types of segmentation is demographics. Simply because you base this group on non-character identifiable traits, this type of segmentation isn't much prone to drastic changes. Even if there were, they could easily be identified.
Take, for example, a company that focuses on health-related products. Certain older demographics can be a great way to market content related to products that specifically cater to older patients—making email campaigns targeted to this specific group all the more effective.
This segmentation involves the following non-character identifiable traits:
Age
Gender
Educational Attainment
Income Levels
Profession
Family Status
Religion
This is one of the most basic forms of email segmentation, and you can often get an idea of what to include in this list straight from the email addresses themselves, particularly gender. While the most basic, it still offers improvements in email metrics.
Psychographic
Psychographic is a lot more focused on contact behavior. You take into account their interests and personalities that you can use to your advantage when it comes to advertising your products and services.
You can start categorizing contacts to this segment through the following:
Hobbies
Lifestyle
Personality
Values
Political Alignments
Life Goals
Beliefs
This type of segmentation is a lot more difficult to spot for changes, and they're most definitely a harder part of creating because it would require a lot of customer data to create an accurate representation of which contacts belong where.
Luckily, you can produce this through quizzes, polls, addition to signup forms, or even just asking customers for additional info on their profiles if your site provides such features. These methods can make this segment a lot more viable and accurate.
While possibly one of the hardest to get right, it can be the most effective segmentation in email marketing as you are personally hitting their personal characteristics, most notably, their interests.
Geographical
Geographical segmentation is another type that you can use, and this goes alongside demographic segmentation as one of the easier methods to implement simply because customer location is quite easy to pinpoint, especially if you're an eCommerce business.
You can start segmenting geographically through the following:
Region
Country
State
City
Postal Code
What's great about geographical segmentation is that it is also useful for recruiting and hiring talent. One example of this is nearshore software development. If you're interested in hiring or outsourcing talent from nearby locations, then geographical segmentation of potential contacts is a great way to narrow down your options.
It's particularly effective for almost any email strategy, and it also isn't subject to drastic changes making it an excellent segmentation list to add.
Behavioral
Behavioral primarily has something to do with how customers and clients interact with your products and the brand that you market. This is especially great for SaaS and eCommerce companies that regularly have clients come and go to their sites and avail their services.
From here, you can categorize contacts through:
Spending Habits
Loyalty
Browsing Habits
Product Preferences
Purchasing Methods
Behavioral is similar to psychographic, which requires a lot more effort to establish and needs a concentrated effort in aggregating customer data to make segmentation accurate and effective. This touches more on-site metrics such as page visits, time spent on page/website, session amount, shopping cart value, and many more.
Any SEO tool can that focuses on on-site optimization can be an effective area to start with getting the valuable data you need to measure.
Specific Segmentation
Specified segmentation can often have unique requirements that need to be met in order for a contact to be listed in this group. This is particularly used in situations where you want to target a very niche personality in your target market. For example, if you have an HR tool or a SAAS product useful for HR executives and want to promote and do outreach for it, you will need to target people from the HR niche and make an email list of HR directors and managers.
Email Engagement
Email engagement is a specific segmentation that looks closely into how subscribers engage with the content you send them. For this type, you primarily focus on which content they are actively engaging with, and from there, you send additional content that relates to their past activity history.
If a subscriber has consistently clicked on content that you've sent that links them directly to a certain product type, then that means they are a potential lead and should have a higher lead score as compared to others that haven't engaged much with the content that you've sent.
From here, you can start closing in on what strategy you use to convert them, whether sending them a coupon, discount, or promo on the product they've been actively engaged in. For subscribers who haven't engaged with your content, you can audit your email campaigns to determine and fix underlying issues to avoid DMARC fail.
Device Type
The device type is another segmentation that focuses on two aspects – mobile or desktop. Email content differs in the presentation on both sides, and there's a lot of potential for targeted content creation on mobile and desktop platforms.
Optimizing specific content that specifically caters to mobile users can lead to more attention and click rates as they can be much more visually appealing and accessible in that specific device type.
In 2018, around 50% of emails were opened on mobile, so you can better cater to a wider audience if you segment contacts that use mobile primarily as their email opening device.
Cart Abandonment
This type of specified segmentation primarily affects eCommerce businesses. Recently, cart abandonment has become an increasing problem for many online sellers, with around 67% of carts being abandoned by visitors just before the sale section.
Segmenting your contacts based on users that have abandoned their carts is a great way to negate this increasing problem, as sending specific cart abandonment email might just recover sales and let users continue on with their checkout process.
Take, for example, eCommerce sites like Impossible.co
They can utilize many strategies to maximize the effectiveness of this segmentation list by creating their abandoned cart emails that advertise sales, promos, discounts, coupons, and even maybe suggest similar product types that might provide interest to the customer.
Signup Source
You can also segment contacts based on how they were introduced to your lists. While one of the more uncommon strategies to use in segmentation, it can still pose to be an effective strategy depending on your situation.
This can greatly benefit sites that have multiple signup options, and chances are you do have that, especially if you have an online site.
Segmenting by signup source can be a great way to start practicing different CTA's and do some A/B testing.
One example that a signup source can be a smart way to be implemented is if a user has signed up through purchasing an item that was on sale.
This means that the user has high purchase intent, especially on sales and items on discounts so you can use that to your advantage by providing email content that targets that specific personality characteristic.
Inactivity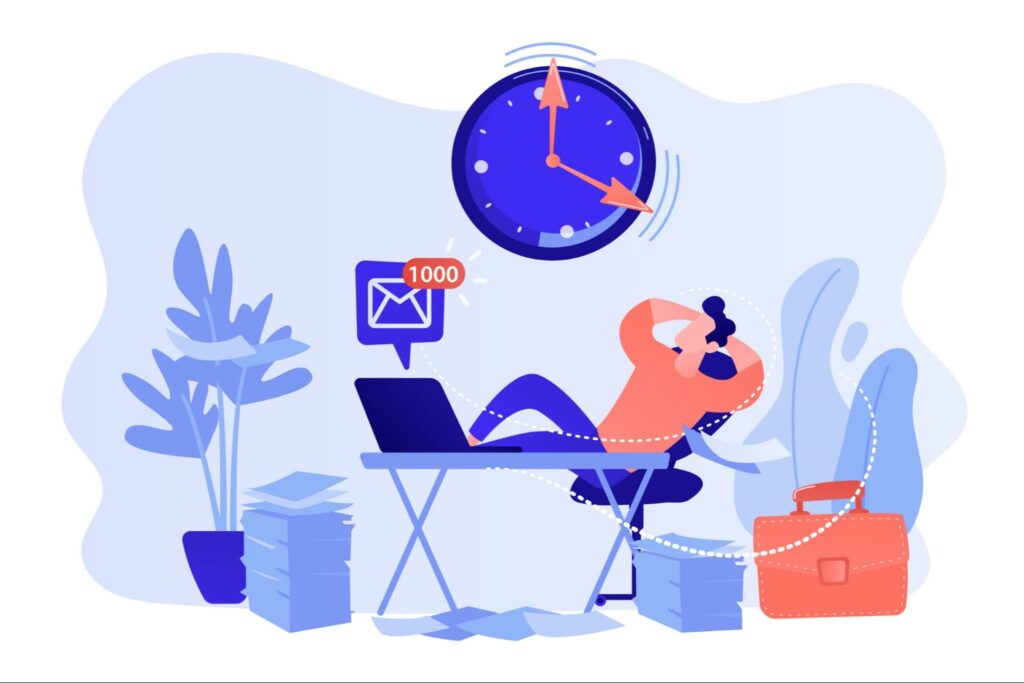 It's important to try and reach out to inactive customers. Creating a segmented group for contacts that aren't really active anymore can be a great way to try for re-engagement.
From here, you can have data on which contacts are inactive and start digging into the reasons as to why they're no longer active. Some users might have opened your emails but haven't really clicked on anything.
Is it because they were initially interested in the content but weren't satisfied with the CTA's?
There are plenty of ways that you can go through with this by sending them additional content that might work and garner their attention again.
Segmenting by inactivity could also be an easy way to clear through your list and purge some lists that are sure to be no longer active. It's a waste to send emails to contacts that don't give you anything.
Decluttering is still essential, and segmentation can provide a much more convenient way to clean up your contacts list.
Conclusion
Utilizing email segmentation to improve your email metrics, increase sales, and generate qualify leads is a surefire way to grow hacking your business.
Personalization of email is still a popular method of garnering attention to your content and guaranteeing success in your email marketing strategy.
Going through the different segmentation types, you're sure to find a method that works well with your current strategies, whether through demographic or cart abandonment methods.
Overall, experimenting with these different formulas will give you specific results in making your email marketing strategy all the more effective than before.
Author Bio
Burkhard Berger is the founder of Novum™. You can follow him on his journey from 0 to 100,000 monthly visitors in novumhq.com. His articles include some of the best growth hacking strategies and digital scaling tactics that he has learned from his own successes and failures.