Social proof plays a pivotal role in a customer's purchasing decisions.
Testimonials, ratings, and reviews show the loyalty of customers towards an eCommerce brand.
A 2020 survey by Brightlocal confirmed that about 34% of customers make purchase decisions after reading online reviews or feedback. However, not all customers leave reviews when they receive a product.
They have to be reminded and persuaded through the use of smart tactics. Today, we discuss seven of such tactics for acquiring customer feedback in eCommerce.
1. Incentivize Customers
The first feedback collection tactic on our list is incentivization. After a product has been delivered to the customers, eCommerce brands can send a review email.
That email shall have three objectives:
thanking them for the purchase
requesting them to leave a review
incentivizing them to do so using a coupon code. The customer can use the coupon code to, for example, get 10% off from their next purchase.
This strategy is used by Gorjana, an eCommerce brand that sells jewelry. They use the product image and star ratings to make the email more appealing.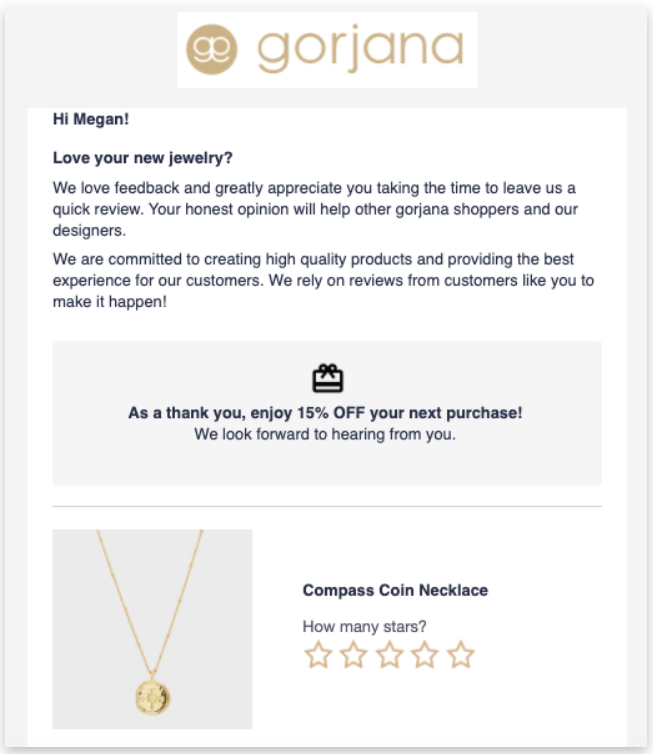 Another example is Derma E, a skincare eCommerce store. They send a flyer along with the product. That flyer has a discount QR code printed on it. After opening the package, the customer can scan the code, leave a review, and use the code in the next purchase. These QR codes are easy to create – just use any of these best QR code generators.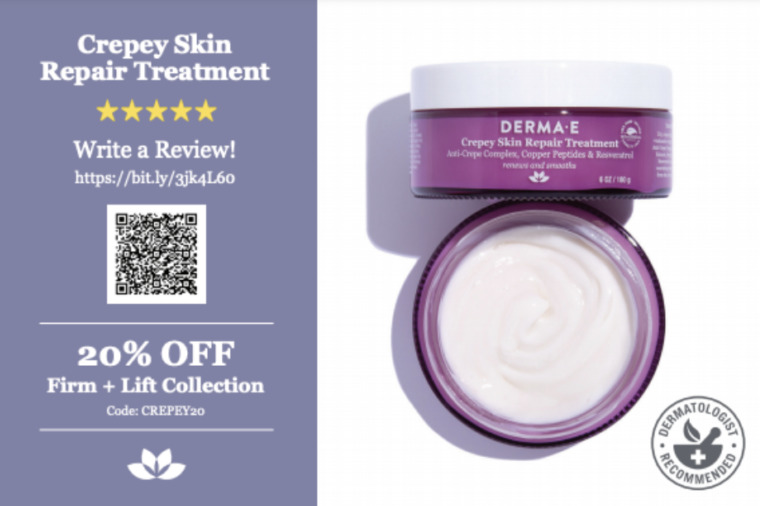 Since brands can easily track QR and coupon codes, they can also analyze how well the strategy is working. More often than not, customers are likely to leave positive reviews.
This tactic also allows eCommerce businesses to:
2. Track Social Media Mentions
Research indicates that 1 in 3 customers discover new eCommerce brands and products on social media. Quite naturally, they also use social media to talk about those brands.
Both positive and negative reviews spread like wildfire on platforms like Twitter, Instagram, and Facebook.
In fact, according to Hiver's study, 18% of respondents said that they would take their issues to social media after a negative customer service experience. To source customer feedback from these platforms, one needs social listening tools to help you monitor brand mentions in real-time.
Besides collecting positive feedback, make sure to address the negative reviews too. Analyze if the concern is genuine, apologize for the inconvenience, and rectify the mistake if possible. The humility shown by companies goes a long way in building a strong online reputation.
As an eCommerce business owner or manager, you'd need third-party support or in-house staff to track mentions and respond to social media reviews. A rapidly growing business won't allow you the luxury of time to do so yourself.
Bonus Tip:
There's another benefit of sourcing reviews on social media. eCommerce brands can use the content (text-based, video content, or image) posted by the customer. You can further solidify people's trust in you by sharing user-generated content on your website or social media accounts.
3. Send Feedback Surveys
Surveys are an excellent way to gather and analyze customer feedback. They are inexpensive and scalable. Open-ended surveys, in particular, can help brands learn something new about their customers.
eCommerce businesses can leverage powerful insights offered by these surveys and make data-driven decisions. It's best to look at metrics such as Customer Satisfaction Score (CSAT) or Net Promoter Score (NPS) to measure customers' loyalty.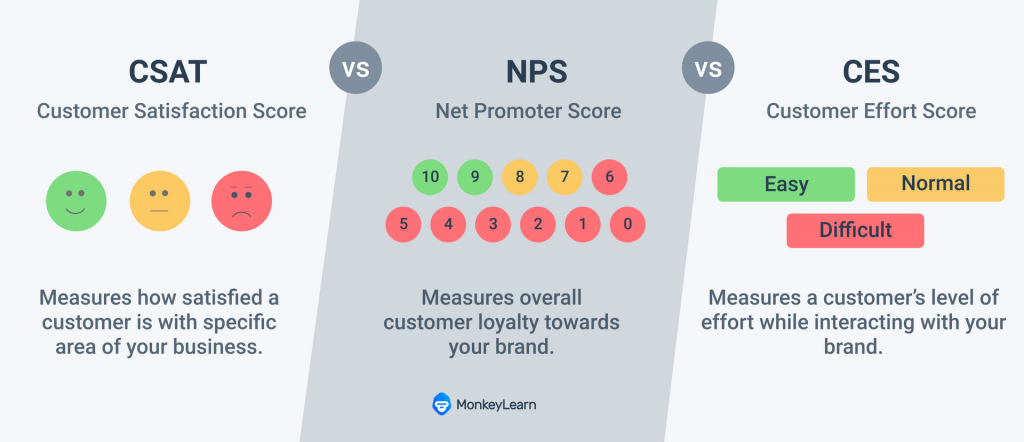 Customers who rate anywhere between 0 and 6 on the NPS are classified as detractors. Those who rate between 6 and 10 are called promoters and are more likely to make a repeat purchase. Such knowledge helps online businesses fine-tune their product and marketing strategies.
Customer Satisfaction Store
CSAT is another method used for collecting customer reviews through questions like: How would you rate your product experience?
CSAT generally uses a 5-point scale. The customers can rate their experience from 'extremely unsatisfied' to 'extremely satisfied.'
To calculate the CSAT score, divide the number of people who reported being satisfied or extremely satisfied by the total number of people who have answered the survey. Multiply the result by 100 to obtain the percentage of satisfied users.
Both NPS and CSAT offer you a way to conduct a quantitative analysis of customer satisfaction and loyalty.
Feedback surveys are used by many prominent eCommerce brands like ASOS, Everlane, and Drop.
4. Build an Online Community
We talked about social media networks earlier. How about creating a network or online community of your own? Online forums like Reddit, Quora, Hive, and Imgur are great places to create a community.
A study found that nearly 76% of internet users participate in online communities. Almost 43% of those communities are dedicated to serving customers. Yet, not many eCommerce brands capitalize on them.
Since users are quite active in online communities, businesses can extract raw customer testimonials in huge numbers – depending on how big the community is.
Apart from the forums mentioned earlier, brands can also benefit greatly by creating Facebook groups and adding a forum feature on their eCommerce website.
To display fully-responsive and beautiful testimonials on your website, you can use the Stars Testimonials WordPress Plugin as well.
A word of caution:
Online communities require continuous monitoring. eCommerce businesses need a full-time moderator whose responsibilities include:
Responding to customer feedback
Writing content and posting regularly
Initiating new discussions
Moderating discussions
Again, online communities are a great place to encourage user-generated content.
5. Use Feedback Boxes
We've all seen the suggestion boxes at check-out counters of restaurants and local retail shops. Those are intended to collect customer feedback once they have used their services. Consider the feedback box as an online version of a suggestion box.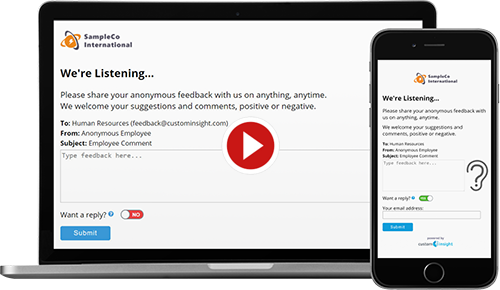 They encourage customers to leave their reviews at different touchpoints on an eCommerce website, including when the customer:
Has spent a considerable amount of time on one of the product pages but didn't take any action
Is it on the knowledge base page or the FAQ page
Has abandoned their shopping cart recently
Has recently bought a product and is on the thank-you page
There are various ways to implement feedback boxes, such as chatbots, live chat, slide-out forms, and exit-intent popups.
What you choose to use depends on the visitor's sentiment.
For example, a chatbot or live chat would make sense if a visitor is spending quite a lot of time on the FAQ page (perhaps trying to understand how to use a technical product).
On the other hand, if the user is exiting the website, an exit-intent popup should be used instead.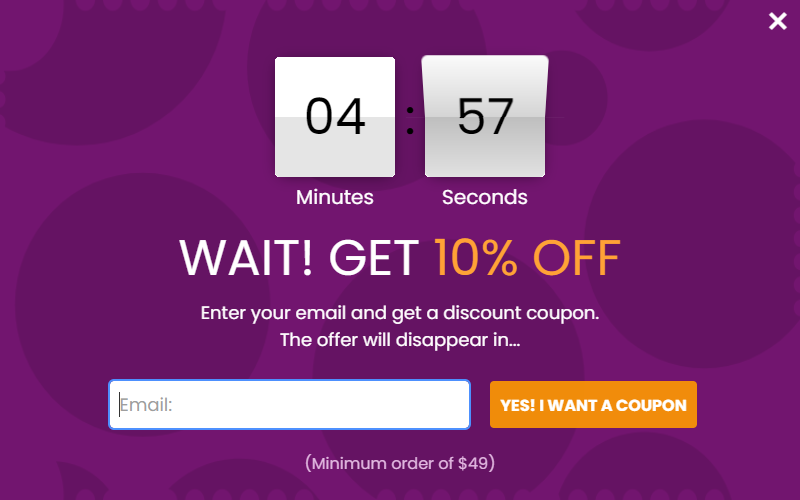 6. Converse Directly
While surveying customers is always a great idea, the responses can often be biased, especially if incentives are involved.
There's another way to obtain raw, unfiltered reviews, and it's through directly communicating with customers.
There are three ways to conduct one-on-one communication and obtain their feedback:
Phone conversation
Using appointment booking software like Calendly, Zoho Bookings, and Setmore and setting up online meetings
Going live on Facebook or Instagram
The third method, however, is quite public. You may receive negative reviews publicly, and you wouldn't have the means to verify their authenticity or address them properly during the live. The best one-on-one conversation approach is video meetings. If you choose this, consider adding your SharePoint calendar in Outlook to be more precise when organizing your meetings.
It will make the process more reliable as you'd be able to observe the customers' body language and tone of voice.
During the meeting, brands can even encourage customers to write a detailed testimony of how your product changed their life – with pictures. It can be published as a case study on the website.
Reading these in-depth accounts of real-life experiences will encourage new visitors to make the purchase. By any chance, if customers have something negative to say during the one-on-one conversation, like high service fees or late deliveries, take it as a learning opportunity.
Use their critical feedback to address the loopholes and improve your business. Though it's a time-consuming strategy, it's an excellent way to personalize the review collection process.
Include those video testimonials in your marketing strategy and see your eCommerce business boom.
7. Leverage Automation
If the previous feedback collection strategy was a little time-consuming, this one is time-saving. Both have their unique benefits.
We recommend using automation and autoresponders when you don't have much time to dedicate to personally sourcing customer reviews.
Here's how:
In your email program, include a follow-up sequence. This follow-up email should be triggered after 7-10 days have passed post-purchase. The goal of that follow-up email is to collect the customer's review.
The autoresponder comes in when a customer sends in an unfavorable review. It can acknowledge the receipt of their email and let them know when they should expect a reply. After the issue is resolved, another automated email can request feedback on the support they have received.
Plenty of eCommerce brands leverage this strategy, including H&M, Patagonia, Blue Apron, and Cora.
Final Note
Obtaining customer reviews in eCommerce does necessitate time and effort. However, they have incredible benefits for the business when done right.
The smart tactics explained in this article will help eCommerce brands gain a competitive advantage, improve their product, reduce customer acquisition costs, increase followers, and enhance customer experience.
Author's Bio
Dipen Visavadiya is a result-driven SEO Specialist with 7+ years of experience. He has experienced increasing organic traffic from 10K to 100K in just six months. Besides SEO, Dipen is passionate about the use of technology to build professional relationships with people.