What if the customer service executive of your bank talks to you in a language you don't understand? Obviously, you would get frustrated or you would complain to the manager.

It's human nature to trust people who belong to the same culture or speak your native language.

The same goes with business, localization can help you win your customers and keeps you connected to them. That's the reason many e-commerce stores create their websites and product pages as per the language their customers understand.
Stick to the article, I'm gonna explain how you can improve your CX with content localization. But first, let's understand what content localization is.
What is Content Localization?
Content localization simply means creating and publishing content in the native language of your target audience. Not only language translation but it includes the adaptation of their culture and all their local standards.
Content localization is not merely translation; it's more than that. Translation, however, is one part of localization.
Content localization bridges the gap between the language, sociolinguistic and socio-cultural factors, customer behaviour, and more. A good localization strategy encapsulates the following points:
Targeted market and its language
International SEO
Customer behaviour and purchasing habits
Understanding their culture and attitude
Religious beliefs
Political beliefs
Localization is important because it allows you to communicate your word to a new and wider audience. A localization strategy allows you to reverberate with the new market and meet its demands efficiently. This also lets your customers foreign to your brand feel familiar and connected. The following statistics show why you need content localization.
| | |
| --- | --- |
| 75% | non-English speakers like to place orders for any goods or services in their language. |
| 56% | of the world's population surf on the internet in their language or use websites in their language only. |
| 60% | users speaking non-English languages seldom buy from English websites. |
| 75% | of the total population do not speak English as one of their main languages. |
| 41% | a small portion of the internet is in non-English languages. |
| 20% | conversion rate increases when only landing pages and ads are translated in target markets. |
| 70% | conversion rate increases when the complete web content is translated into target markets. |
Source: Ivannation
How to Execute Content Localization
Now that we know content localization is important, here's how you can execute the strategy
Understanding the market
Understanding the market needs to be your first step because you need to be aware of the behaviour of the market you are entering.
You need to know the countries you're going to target in and out to flourish as a brand. Otherwise, your already earned brand reputation is at stake and you do not want to tarnish it. Of course, who would want that? So you better be prepared before getting the ball rolling.
Cultural significance and some understanding of the nuances of the same are something you'll be needing in your way to localize your brand.
Working on the feedback
Now that the market that you'll be entering is decided, you may like to work with a local partner who will help you understand the nature of the market better and help you get through it with a better knowledge of the game.
This will help you in understanding the values of your new customers and their demand and also get you localized feedback and experience.
You need local help to know if or not there's even demand your product, your competitor brands in the market, the process of purchasing in that place, and the main socio-cultural nuances that you need to consider while running your business.
You need to pay close attention to even the smallest things like the colour of your logo or so because people get offended and how! Myntra was compelled to change its logo.
We can learn from Domino's smart move in India. Since Indians weren't familiar with the American cuisines, they replaced them by adding Indian toppings.
Optimizing localization and translation
Language plays an essential role in marketing (as you can also predict from the table given above) because how else will you communicate with your customers? You must always translate your content into your targeted languages.
One more important thing to consider is that it is always better to have the whole web content translated instead of just translating the landing page and ads.
You may also consider making different social media accounts as Netflix has; the English/American one by the same username on Instagram and the Indian one by the username netflix_in. And it also delivers content in so many different languages.
For translating your content, you may use machine translation using some software. Or on the other hand, you may also seek human help, which means hiring a native speaker of the targeted language in your team to look after all the translation jobs so that you develop trust in your audience.
TED Talks does a good job in this with its translations. Because just knowing the grammar of a language is not enough at all. You also need to know the socio-cultural nuances that affect the language because otherwise, you will end up making social blunders.
Or you can use both machine and human help to get better and desired results. Because the machine will set the foundation of translation and save you time and money and then your human translator can directly go on perfecting it.
Now when the translation is sorted, do not, at any cost, miss on the SEO. Multilingual SEO will help you be found by the masses. And there's no point spending so much time, money, energy on something that is not going to show up.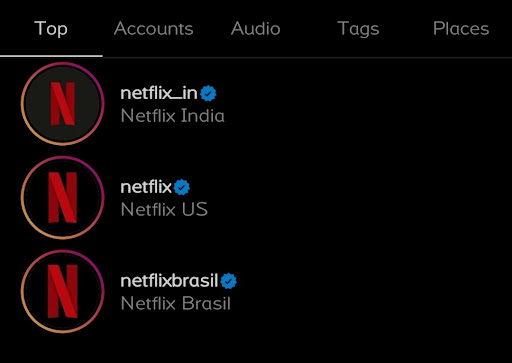 Studying the competition
Now when you, from your side, are all set to embark on this new journey, you need to be very well aware of the competition that you are going to face in the market. A competitive market can turn out to be very fruitful for the consumers.
Study other brands in the same line and try filling the voids that they have left. Understand the needs of customers and see where your competitor brands are lacking and work especially on those areas so you can stand out.
And for that matter, you don't have to do something very extraordinary. Just be better than the rest; build a loyal relationship with your customer, get them to trust you.
Amazon's competitors are local retailers — as they allow customers to purchase things in real-time, to tackle this Amazon has dished out 1-day delivery and Amazon Fresh that offers 2 hour delivery of groceries and fresh provisions.
Delivering content to foreign market
Delivering content for a foreign market can be overwhelming because it is too much work. Because you just can't translate the content word to word, it needs to be set all over again in the local language to fit in the new market.
What things to take into consideration and what not is all on you depending upon your customer experience and feedback. Based on that plan your content marketing strategy to win the leads.
Keep an eye on your competitors in the local market; analyze how they are behaving on social media and how the customers are reacting to it. And follow the patterns that are helpful and try picking up the weak points of the competitor brands to level up your game.
Benefits of Localization
You can take your brand to new heights and make it global.
This will automatically increase your revenue because, with a wider audience, you will only generate more revenue.
It will definitely improve customer experience that can boost your sales as well.
Your relationship with the customers becomes stronger. As there will not be any linguistic and cultural barriers. You'll be able to solve customer pain points and you can gain their trust.
You will get a wider perspective on things in business as well as in general, in life.
You get to interact with people from different walks of life, speaking different languages, having different identities, linguistically, socially, religiously, regionally, etc.
Conclusion
Content localization is not a sure-shot theory that you can read and apply. It is a practical trial and error thing that varies from business to business. The only way to get into it is to just step in as early as possible and see how things work for you and you personally.
Author's Bio
Narayani Pandya is an enthusiastic digital marketing professional, having work experience in sales and customer experience in the past. She enjoys having a cup of tea and walking on the grass when not working.